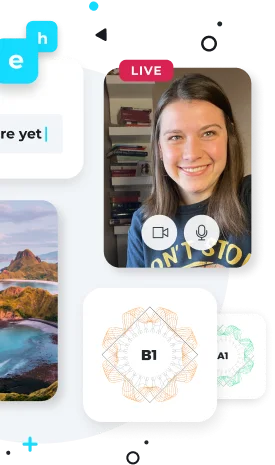 YOUR ONLINE ENGLISH COURSE
Learn English with ABA Films® and unlimited live classes
A unique method based on immersion
Start for free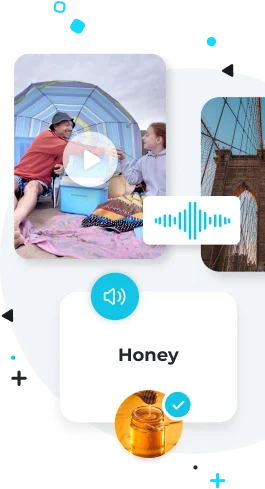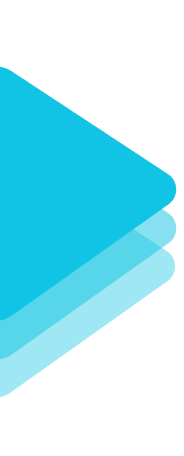 Discover the natural method used by ABA English.
The closest you'll get to learning English in London or NYC.
Enjoy an immersive experience where you'll be speaking English right from the get-go. Whatever level you have now, you'll see results in just a few months.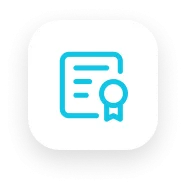 English course with group unit review classes and certificates.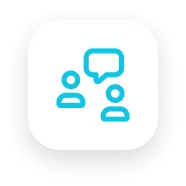 Unlimited conversation classes Daily sessions, for all levels.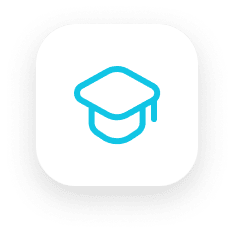 Assigned teacher who will help answer your questions and guide you throughout your learning process.

Learn and achieve your goal
English

course.

A video-based course including excercises, theory and unit review classes.
Covering 6 official levels based on the Common European Framework of Reference for Languages: from A1 (Beginner) to C1 (Business).
You'll start with a short film, an ABA Film.
You'll listen to different native accents and will learn expressions from everyday situations.
Each level is made up of 24 units and 6 group unit review classes with one of our teachers.
You'll get a Certificate when you pass each level and can share it on LinkedIn.
Take your first unit for free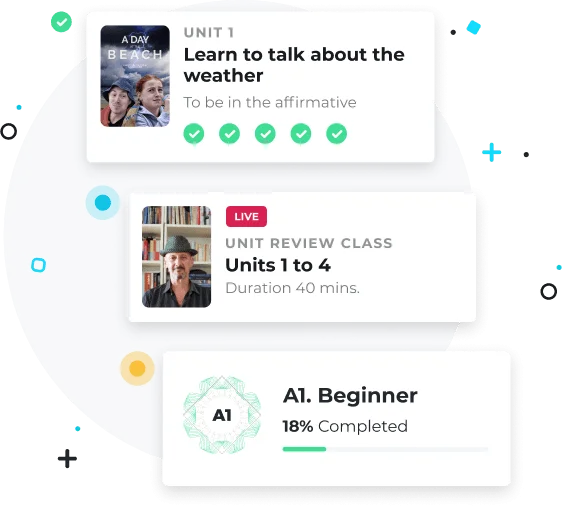 Speak and experience English
Unlimited

conversation classes.

Take part in our conversation classes with teachers and students just like you. These include sessions covering debates, culture, pronunciation, role plays, etc.

Daily sessions and for all levels.

Take part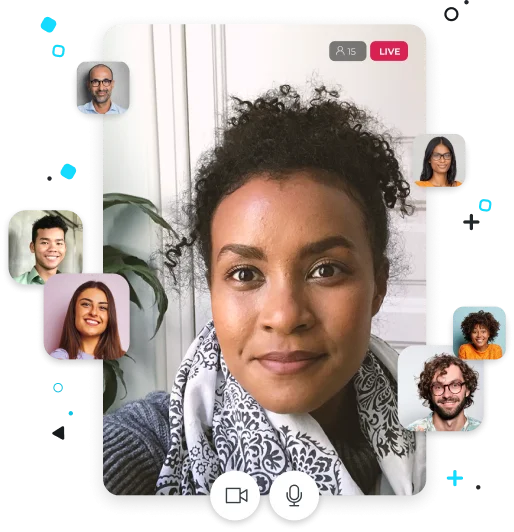 Get to know your teacher
They'll guide you from
day one

.

Count on our team of teachers to help answer any questions you may have. They'll help you to organise your study sessions and will guide you throughout your learning process.

Discover the teacher section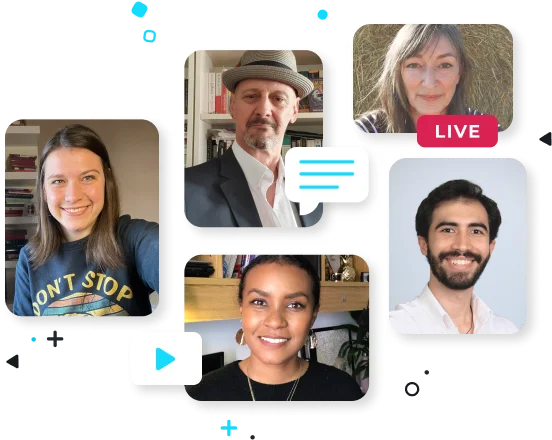 The natural method
Why does it
work

?

The ABA English method works because you learn in a practical way. Even if you're starting from zero, first you'll listen, repeat, read and write. Then, you'll slowly and easily take in the theory.

Give it a go. Start today and take your English up a level in just a few months.

Start for free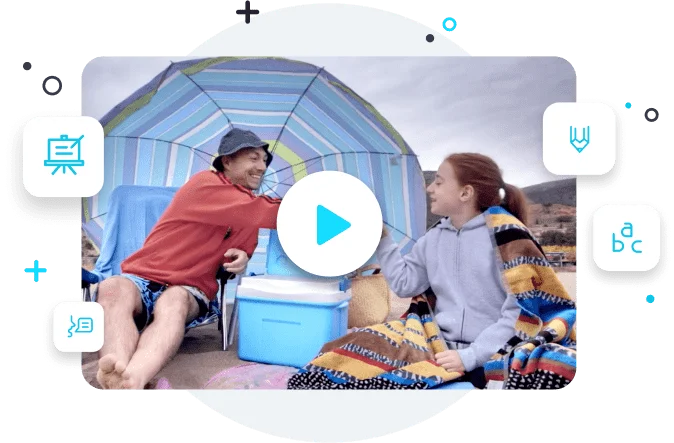 30 million

students have already signed up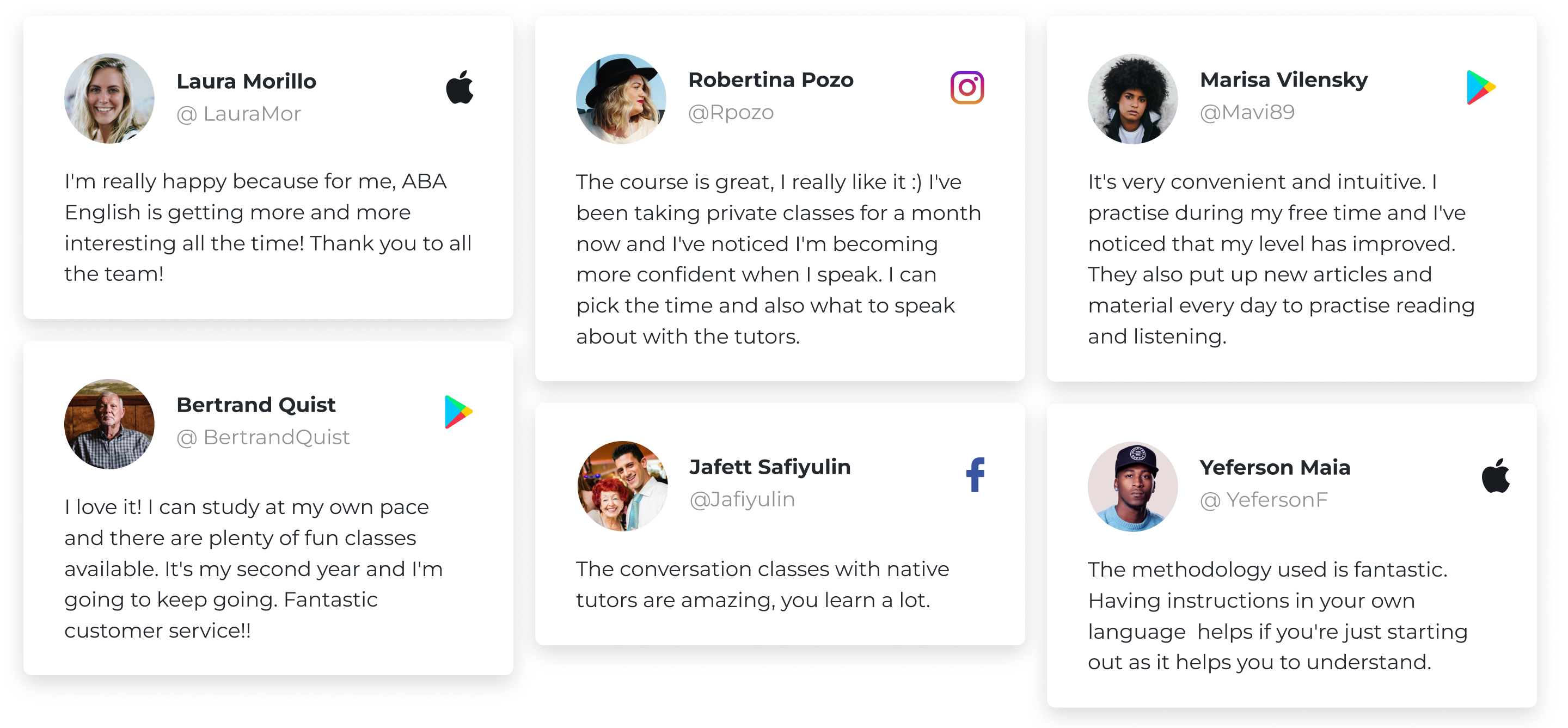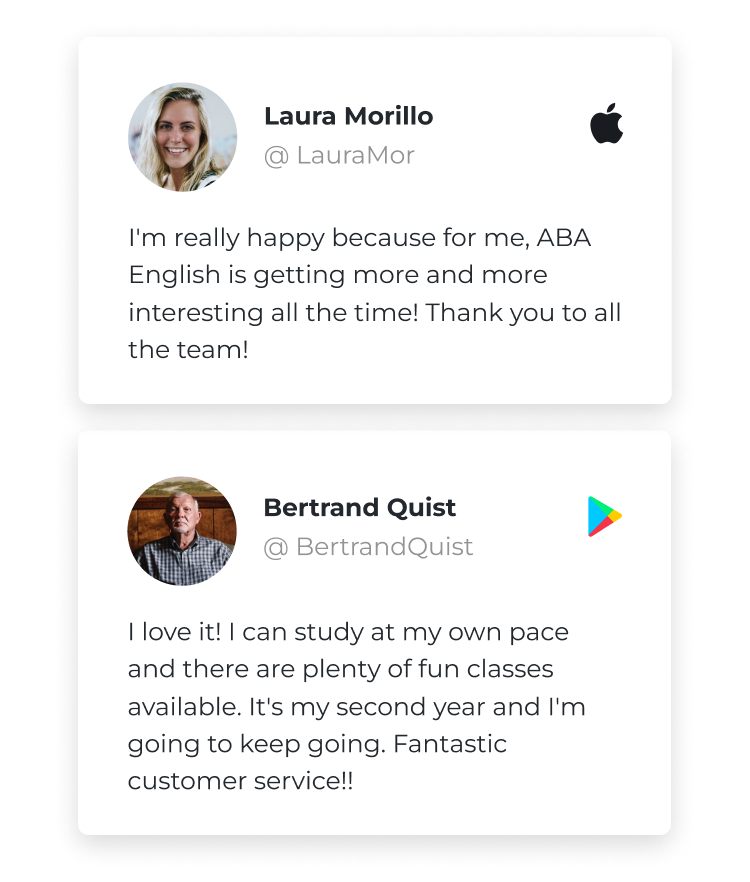 Awards

and recognitions

The ABA English app has twice won Best Educational App award at the Reimagine Education Awards (2015 and 2018). What's more, it has been recognised by Google and Apple as one of the best educational apps.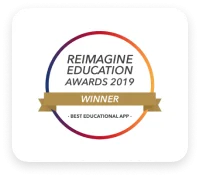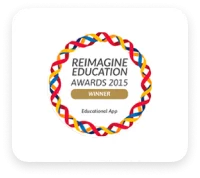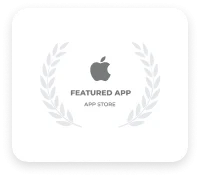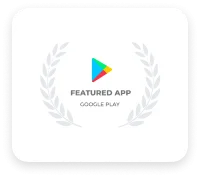 ABA English in the
press

...

Take your
first

step today

Whatever your goal is and whatever your level, we've got a plan for you.
Ready?

Start for free

Or download the ABA English app.