The ABA English method: backed by independent studies.
ABA English is your digital English academy and here, you will learn English with us. It doesn't matter whether you have studied it before or whether you're starting from scratch. We'll be here to guide you in the learning process with all the practical and grammar resources you need to achieve success.
Achieve your Official ABA English Certificate and move up a level in just three months.
Find out below why our learning method is so unique and effective.
LEARN USING A VIDEO-BASED COURSE
Our course is made up of 144 units that have been organised into 6 levels (A1 Beginners to Business C1) and is designed so that you can take part in it using whichever device you prefer: computer, mobile or tablet.
Each unit starts with an ABA Film: a short film covering everyday scenes where native actors play the main characters.
Starting with the ABA Film is particularly positive because it's been proven that you learn better if you experience emotions during the process and can identify with what's happening. The main skill you're going to practise with this activity is listening.
Following the ABA Film, you'll practise with speaking, writing, vocabulary and grammar exercises and so that you can understand the theory, each unit includes a video class.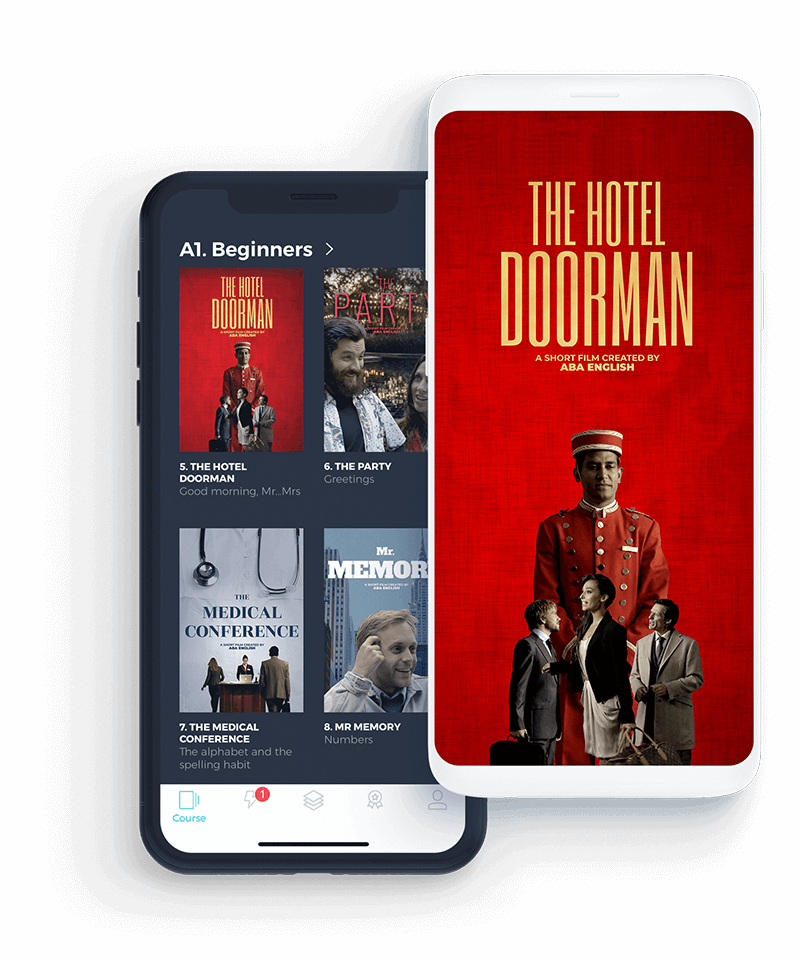 ENJOY LIVE CLASSES EVERY DAY
Because in order to learn how to speak English, you need to speak it. Dive in, keep trying and practise regularly. ABA English schedules live classes every day so that you can speak with other students and our teachers. You'll find sessions for all levels and on various topics.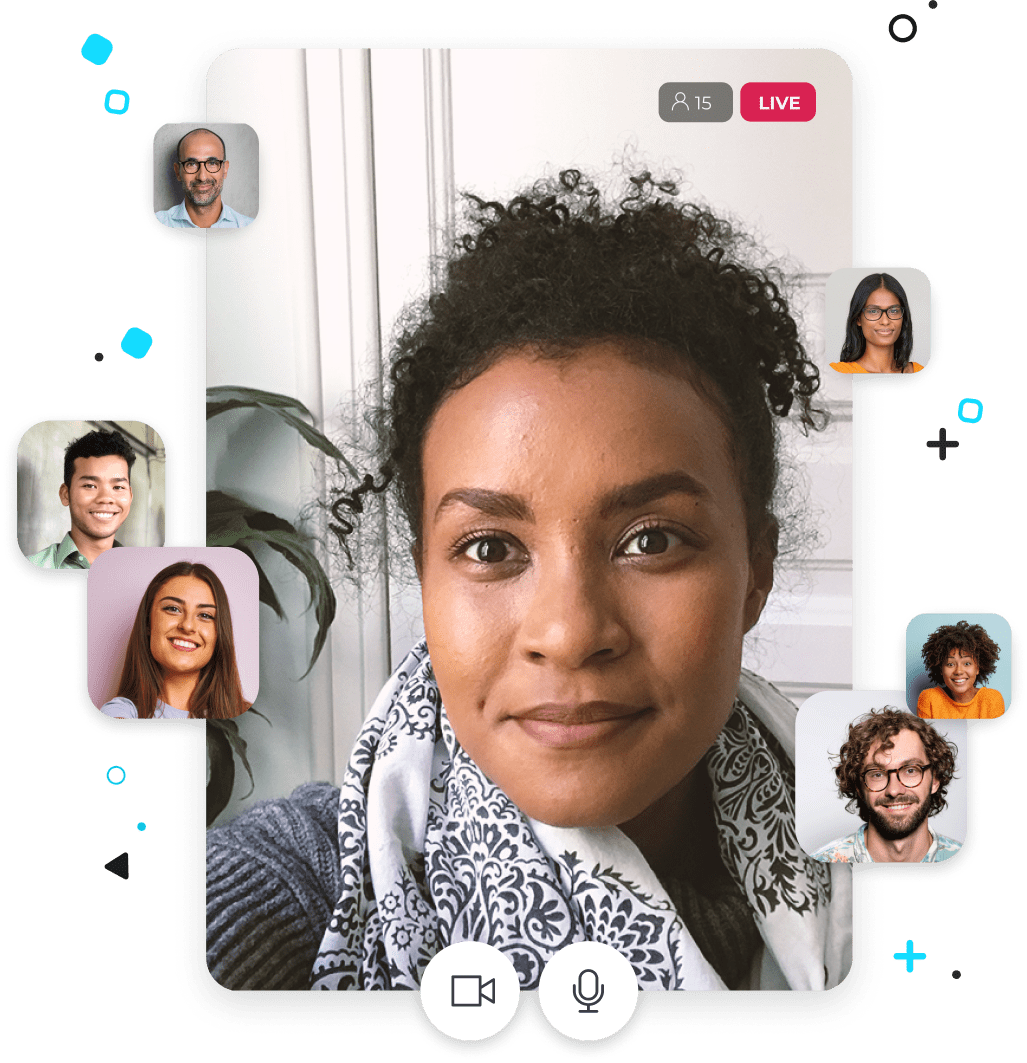 YOUR TEACHER IS THERE FOR YOU
The ABA English teacher team will guide you from day one. You can communicate directly with your teacher via the 'Message your Teacher' section and have all your questions answered.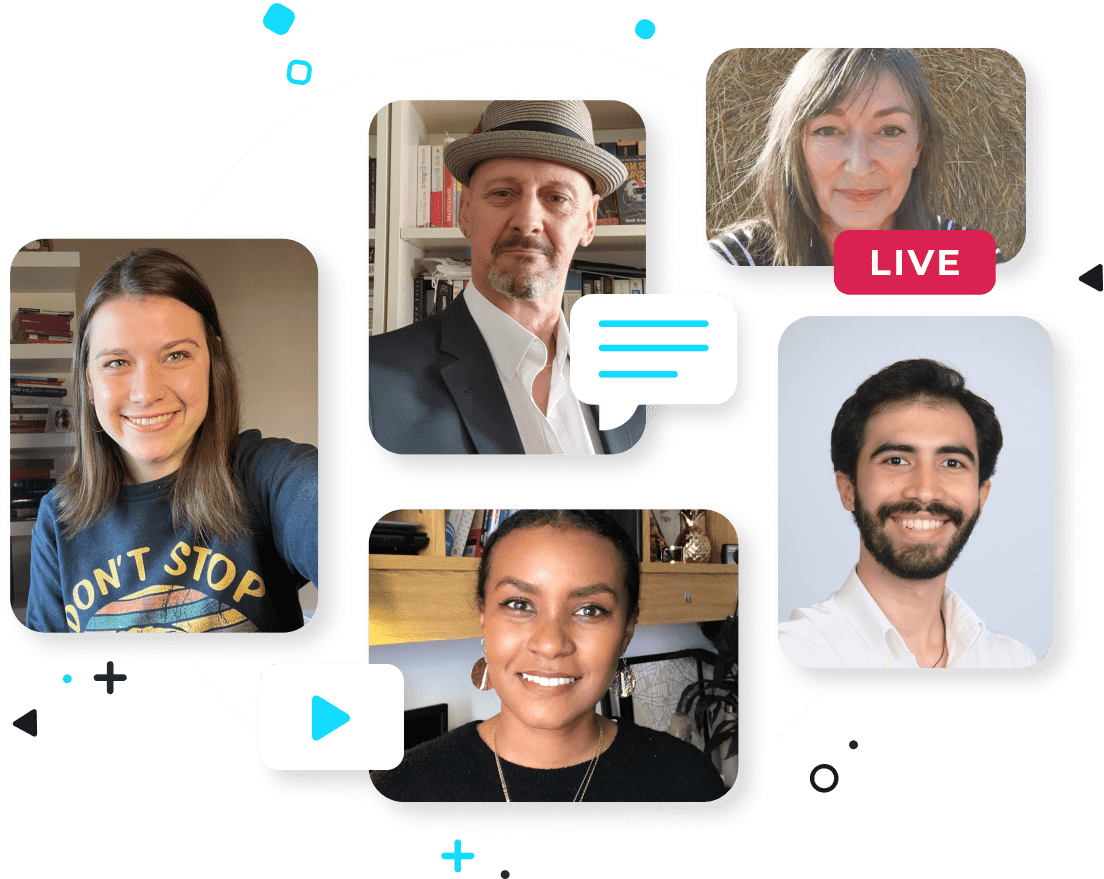 ABA ENGLISH'S EXCLUSIVE METHOD
ABA English uses a unique methodology that backs linguistic immersion from day one. Practise and your active participation are the keys that will unlock your chances of achieving your true goal: being able to communicate in English.
Join more than 30 million students from all over the world