How to learn English for free
Nowadays, fluency in English is more than a competitive advantage, it's a necessity.
The constant advance of globalisation connects us to different cultures, an example of which can be found on social networks.
But we also have more opportunities to travel to countries where English is the language par excellence.
In the job market, English is already practically indispensable and employers will often want to know what your level is. This means that both knowledge of the language and oral fluency will be a determining factor in selecting candidates.
To help you achieve your goal of learning English for free, we offer a wide variety of online resources that you can access at any time.
Register on our site to enjoy various tools that will facilitate your learning. All you need is an internet connection and a strong desire to learn.
Fresh content every day in Live english
Live English (LE) is a content section within our app where you'll find English lessons that include different current topics such as business, entertainment, technology, science and nature, and healthy living and travel, among other trends. 
It also includes exercises for you to reinforce your writing, reading comprehension, pronunciation, and vocabulary.
With Live English, you'll study English in an entertaining way, putting your knowledge of world history, geography, films, and television programmes to the test.
You'll learn new recipes, new yoga positions, and even new fitness routines for the gym – all in English. 
Apart from that, we'll encourage you to demonstrate the knowledge you've acquired through time-limited exercises, so that you can improve in every aspect of the language on a daily basis.
One of these exercises, for example, involves learning several words in English over a set period of time. Another has you read the biography of a famous person and then answer questions to measure your reading comprehension.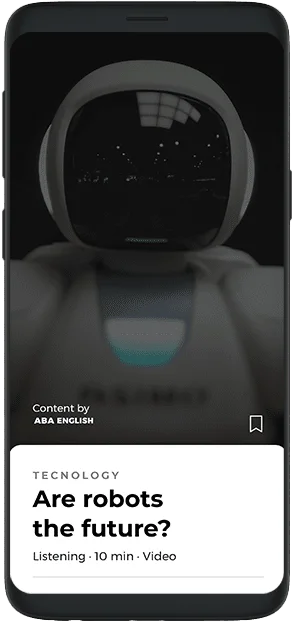 EDUCATIONAL ARTICLES ON THE BLOG
On our blog, you'll find a number of articles that will help you expand your knowledge of English. Most of the topics are about everyday experiences that you can put into practise at home, at work, or when you travel.
The information contained in the posts ranges from tips and advice on how to improve your pronunciation to tutorials on how to hone your negotiation techniques in English.
You'll learn with texts that contain up-to-date information and that are written in a fresh and cheerful way to immediately grab your attention.
In addition, we update our content every week so that you always have relevant information at hand to help you achieve your goals.
On the other hand, since English is the official language in more than 60 countries, it's important to remember that it can vary a lot at the cultural level. That's why we share many articles on our blog that will teach you to differentiate between the expressions used in different English-speaking countries, such as the United States, the United Kingdom, and Australia.
At the end of each article, we invite you to leave your personal comments or opinions and interact with other readers by sharing your experiences. You'll also have the option of sharing the articles on social networks so that you can learn English with your friends and other people you know.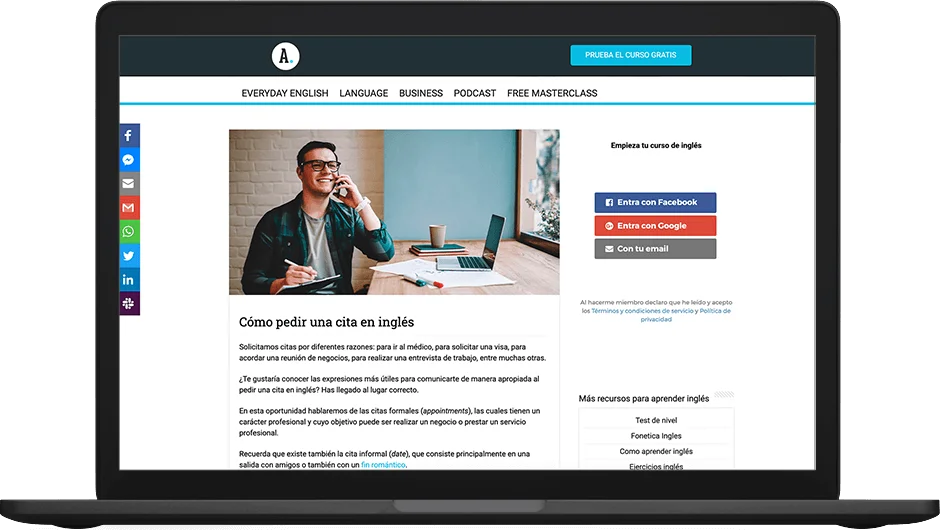 LIVE GRAMMAR CLASSES AND MORE
One of the keys to mastering English is knowing its grammar. To learn it, not only do you have to read and memorise all of the rules but you also need a practical phase where you can put all of that knowledge to the test.
For that, at ABA English, we offer you another innovative tool to learn English for free, namely our live classes or masterclasses.
These are real-time videos that last about 20 minutes and cover different topics such as grammar, pronunciation, vocabulary, and reading comprehension, among others. 
While you're watching the videos, you'll have the opportunity to interact with the teacher and ask them any types of questions you might have.
To access this tool, you only need to download our app on your mobile or tablet. 
You can also subscribe to our Facebook page and turn on notifications to let you know when the event will begin.
If you can't enjoy our classes live, the videos will be uploaded to our YouTube channel so that you can watch them later.
It's important to reiterate that these masterclasses are totally free. But, if you want more personalised classes, you can access our private classes.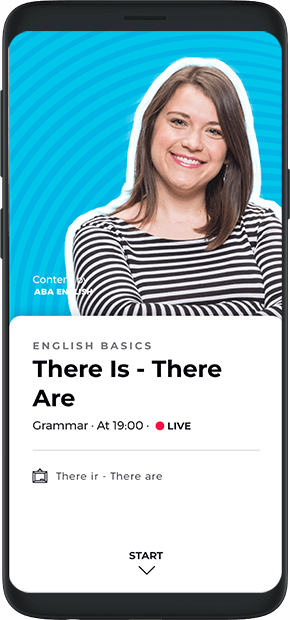 Podcasts to practice listening
If you already use podcasts to keep up with the latest news or to listen to tutorials about a hobby you want to learn or master, you're already familiar with their power as a learning tool.
In our app, you'll find this type of multimedia to reinforce your listening comprehension: Chill Out Learning and Wake up Podcast. Our library includes different types of recordings about grammar, pronunciation, and vocabulary that range from beginner to advanced levels. 
Our SoundCloud page also features a variety of recordings, which include grammar rules, the differences between US and UK English, things to keep in mind when you're in business meetings, and other everyday situations.
One great advantage of these files is that you can download them or play them on your mobile phone, through our app. You can then listen to them while on your way to work, when doing sport, in the kitchen while preparing dinner, or simply while lying in bed after a hard day's work.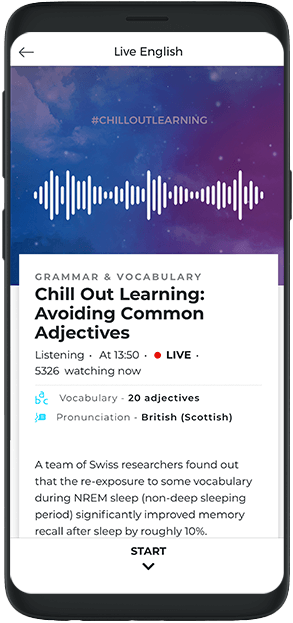 Follow us on your social networks to learn English every day
The power of social networks is unlimited. The way that certain information now reaches a large number of people in a short amount of time is something that our grandparents would never have dreamed of.
We're fortunate to live in this era and to have these types of tools that facilitate contact with other cultures.
At ABA English, we take advantage of the benefits that social networks offer. That's why we have communities on popular platforms like Facebook, Instagram, Twitter, YouTube, and LinkedIn, where we share our content with all those interested in learning English for free.
The tutorials that we publish on social networks are updated periodically. The most interesting thing is that you can share your knowledge with other followers in the comments section included with each post.
For example, all of our live-streaming posts are broadcast on Facebook so that our followers can interact with the teacher and share their points of view in the conversations generated during the class.
On Instagram, you'll see daily tips on current trends, which are based on major world events such as the Super Bowl, the Oscars, Valentine's Day, and film releases.
Our teachers also routinely post about various grammar rules or new vocabulary to help you improve your level in an enjoyable way.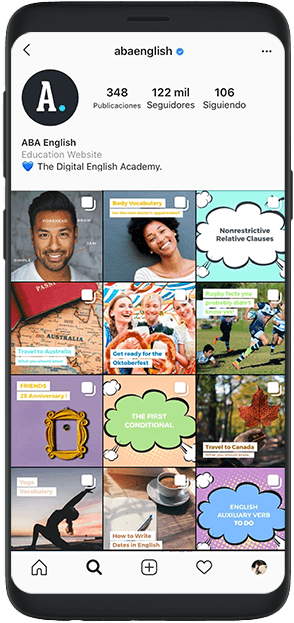 ABA English gives you unlimited tools to perfect your English for free. Don't miss this opportunity.
You'll quickly see that mastering the language will not only open many doors for you but will also allow you to grow personally and professionally, make new friends, and connect with other cultures.
ABA English is your best option if you want to learn English at your own pace with an online course. You can use the device of your choice – a PC, mobile phone or tablet – and follow a tailor-made study plan. Set yourself a goal and go for it.
It doesn't matter what your level is. You can start at the beginning with our Beginners level and reach our Business C1 level. Every time you complete a level, you will receive an official ABA English certificate which you can share on LinkedIn.
We have an exclusive and effective method for you, based on an appealing and exciting learning experience. We know you won't see results if you aren't interested, and so you will start all our units by watching a short film, an ABA Film.
Register FOR FREE and try it. Find out why over 25 million students have chosen to learn English with ABA English. Join us!