Find out your English level in just a few minutes with this free test.
Congratulations on completing the English level test!
English level test results:
In just a few minutes, you can put your English to the test and find out what level you are at. This knowledge will help you make the correct decisions to improve it.
Answering the questions in the level test is just the beginning, though. With the information that you get, set yourself language learning goals, and get to work!
What is the ENGLISH LEVEL test like?
Testing your level of English is the first step to setting goals and going for them.
The exam we propose is simple and fast as it consists of answering a series of multiple-choice questions that will take you a few minutes.
The idea of this level test is to evaluate your knowledge in different aspects of the language such as grammar and vocabulary, among others.
After the evaluation, you will get the results and you will know what your level is.
Remember that evaluating your level of English is only the beginning. From this point on you will have to decide which steps you want to take to learn English definitively.
What levels does the ABA English course offer?
That's a great question! The ABA English course covers all language levels, which are directly related to the Common European Framework of Reference for Languages.
With our course, you'll be able to make constant progress mastering the language. You'll also receive a certificate from ABA English at the end of each level. Later on, you can also obtain an official Cambridge English certificate.
These are the levels you can find in our course: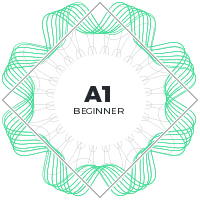 A1 – Beginners
At the end of this level, you'll feel more confident in everyday conversations, will have better communication skills, and will know more vocabulary.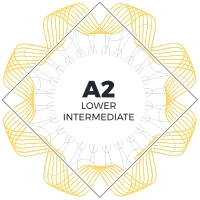 A2 – Lower Intermediate
Thanks to this level, you'll be able to communicate simply in everyday situations where English is spoken.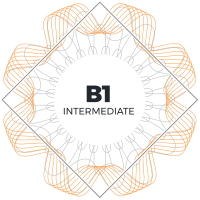 B1 – Intermediate
This level will allow you to communicate with greater confidence and to use the language consistently. In addition, you'll be able to describe past and present situations and talk about your friends and family.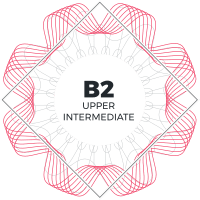 B2 – Upper Intermediate
You'll be able to achieve a greater understanding of the main points in complex texts and speeches. You'll be more autonomous in your use of the language.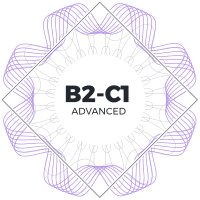 B2/C1 – Advanced
With this level, you'll reach a greater degree of fluency that will allow you to communicate with native speakers. You'll have a superior level of English comprehension.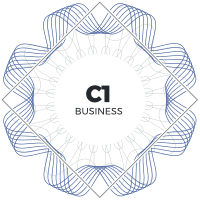 C1 – Business
You'll improve your use of the language, feel more comfortable, and increase your vocabulary with a special focus on business.
Go ahead and Start your free trial