THE DIGITAL ENGLISH ACADEMY
Learn
English

with ABA English Premium
ABA English Premium gives you the most comprehensive experience out there in terms of theory and practice exercises. With this plan, you can go up a level in just a few months.
| | Basic | Premium |
| --- | --- | --- |
| English course with unit review classes | Limited | |
| 144 grammar video classes | | |
| Official certificates for 6 levels (A1 to C1) | | |
| Unlimited conversation classes | | |
| Assigned teacher | | |
| New content every day | | |
The most comprehensive plan out there for learning English
Course with group unit review classes
Video-based learning for an immersive experience, including exercises, group unit review classes and certificates for each level.
Unlimited conversation classes
Live group sessions every day where you can practise speaking. Classes on various topics for all levels.
Assigned teacher
A certified teacher will guide you from day one to help clear up any questions you may have.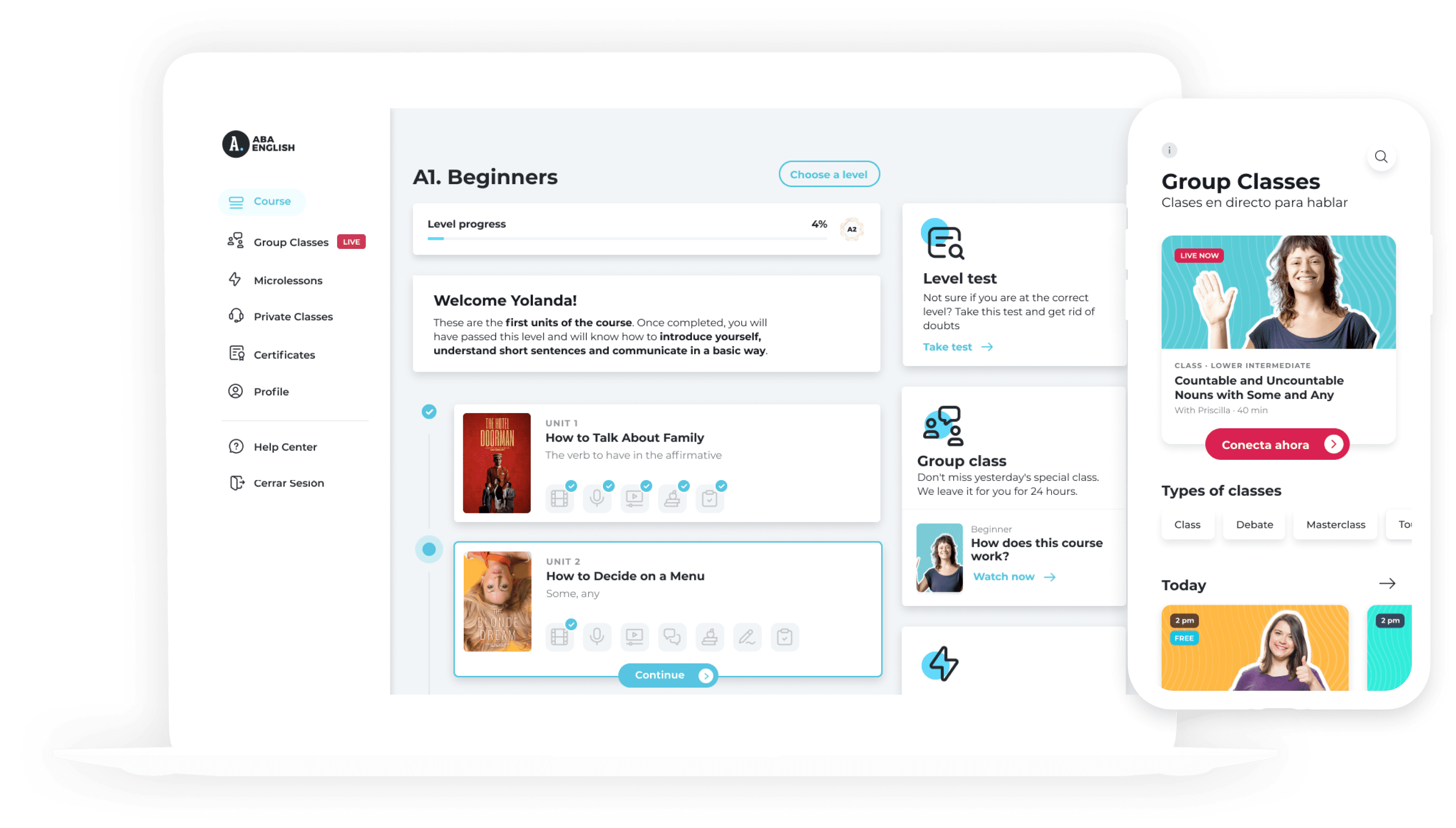 More than 30 million students
learn English with ABA English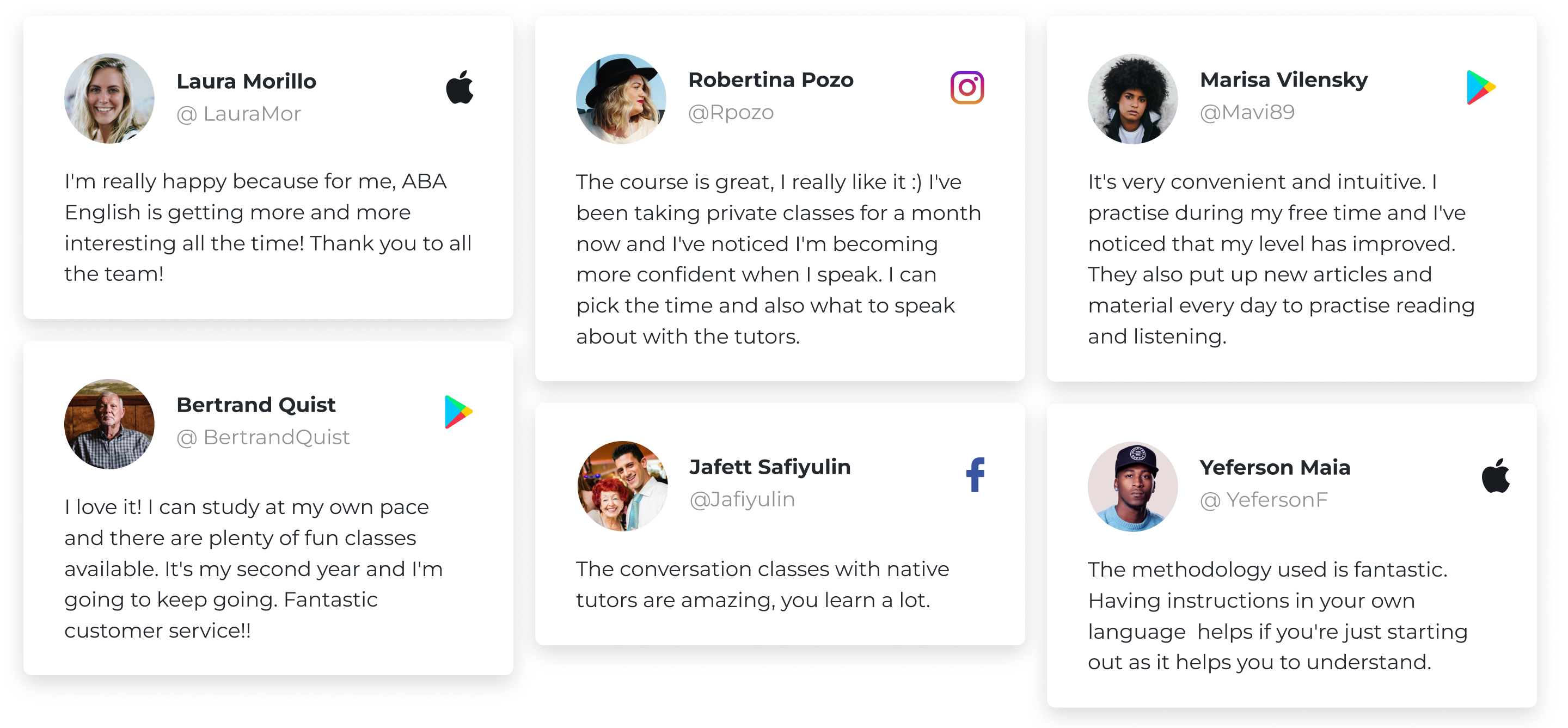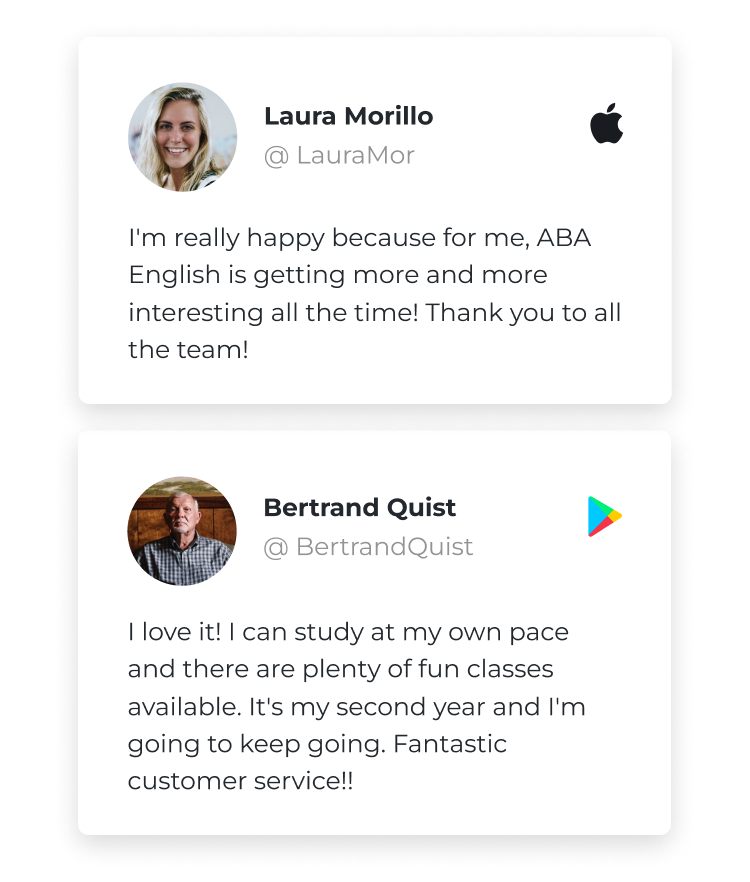 Frequently asked questions about
ABA English Premium
How much does ABA English Premium cost?
This will depend on the subscription you choose: yearly, biannual, quarterly or monthly. Our most popular plan is quarterly as it is ideal for achieving your first level certificate in just three months.
Why should I invest in an ABA English Premium subscription?
All ABA English content can only be accessed with a Premium account. This includes the complete course with unit review classes and unlimited conversation classes. With this plan you'll also be offered the help of an assigned teacher right from day one and by choosing this option you can progress and achieve a higher level in 3 months. What's more, you'll get an Official ABA English Certificate when you pass the level.
How long does the free trial last for?
You have 7 days to use the free trial for ABA English Premium.
What do I have access to with the free trial?
When you activate your free trial, you'll have unlimited access to all our content.
Do I need to pay anything today?
No. There is no fee today.
What happens if I don't like the course or content when I try it out?
Don't worry, there is no obligation to stay. If it is not what you were expecting, you can cancel.