START LEARNING ENGLISH ONLINE FOR FREE
At ABA English we are going to advise you so that you can achieve your goal: learning English.
The first step is sometimes the hardest, isn't it? At ABA English we encourage you to start today. Sign up for FREE and see how our learning method works. Try it, there are no obligations!
DO YOU WANT TO SPEAK ENGLISH? TAKE THE FIRST STEP RIGHT NOW. IT'S FREE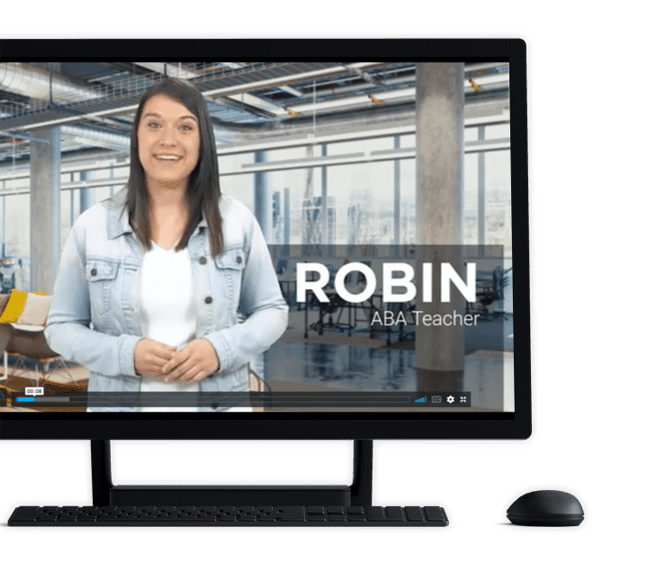 WHAT FREE CONTENT DO YOU GET
WITH THE ABA ENGLISH COURSE?
With the ABA English course you can learn at your pace and from any device you want (mobile, tablet or computer). When you sign up you'll discover how our method works and start seeing your first results. Results? With one study session? That's right. The units of the ABA English course have been designed to give you practical learning in each session.
Start now for free and gain access to…
The first full unit of each level: the course is organised into 6 levels, from Beginner (A1) to Business (C1).
144 video classes on grammar in which ABA English teachers explain the grammar points in a practical and very enjoyable way. In English and with subtitles in your language. You're going to like them.
MORE RESOURCES
FOR YOU TO ENJOY FREE
At ABA English we create new materials and resources every day for you to practice and learn English. Follow us on our social media pages and on our blog.
HOW TO LEARN ENGLISH FREE
Take advantage of every opportunity you get to practice English. Listen to music in English and try to understand or imitate your favourite singers. Watch films and TV series in original version, even if you need subtitles. Read articles written in English that interest you. Want to try reading the news?
The Internet is full of resources that you can take advantage of. They're free too.
IF YOU WANT TO GO FURTHER,
WE HAVE ANOTHER PLAN FOR YOU
If you want to go up a level, improve, or master English, we recommend switching to a paid account (Premium) to get access to all the course content:

144 units, 6 levels of learning

144 ABA Films: short films created by ABA English with real-life scenes.

More than 1000 pronunciation, vocabulary, grammar, comprehension and writing exercises.

Guidance and accompaniment from a native teacher from the first day.

Tests to assess your progress at the end of each unit.

Official ABA English certificates when you pass a level.
Join more than 30 million students from all over the world