Even though a day still has 24 hours, time keeps going faster and faster. Finding a balance in our lives has become the biggest daily challenge, which is sometimes impossible to achieve.
Any tool that helps us optimise our time and meet our goals is a resource that we mustn't let pass.
Learn about the advantages of English learning apps and the alternatives that ABA English has to offer. The weather and the traffic are no longer excuses for not achieving this goal.
Ten years ago, it was impossible to consider the possibility of learning English at home. This was the time of traditional language schools and in-company courses.
Today, with the arrival of apps and their constant evolution, learning English isn't limited to the classroom. Almost anyone can study a language from the comfort of their home or from whatever place they prefer.
Cook your favourite food, take your pets for a walk, share quality time with your loved ones, stay inside if the weather is bad, avoid traffic jams. Do this and so much more without setting aside your goal of learning English.
If you're still not convinced, the following advantages of learning English at home will surely help you reconsider: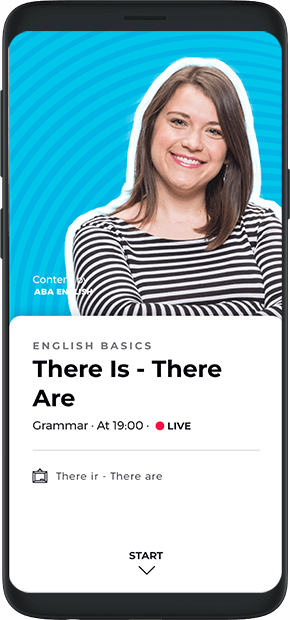 1. Time flexibility: Learning English online allows you to organise your time to meet your personal and professional commitments and responsibilities. You're free to choose the amount of time you want to study based on your goals.
2. Learn at your own pace: Virtual English classes are tailored to your needs so you can set your own pace. You have greater autonomy to decide whether to spend less time on a specific subject that you've already mastered or if you need to focus more on other areas.
3. Savings: By staying at home, you'll save money that you would otherwise use for transportation, books, photocopies, and projects. These resources can help you take that trip you've always wanted to take or fulfil your childhood dream.
4. More time for you: Attending face-to-face classes means that you waste time commuting, something that brings nothing to your life and that also causes stress. You could invest that time in activities that you like or spend it simply resting. Remember that your physical and mental well-being are also important.
Learn English with applications
Originally, apps were created to fulfil basic functions such as organising your agenda and installing games and ringtones on your mobile. It's incredible to see how they've evolved to become essential tools in our daily lives.
Today, thanks to apps, we can arrive at any destination without needing to know the route, find the name of an unknown song, plan our trips at the best prices, stay in touch with our loved ones on the other side of the world, and even carry out any banking transaction without needing to be physically present.
Learning English hasn't been left out of the world of possibilities and solutions offered by apps. In fact, they've revolutionised the way we learn languages, thanks to new methodologies such as voice recognition that aren't common in traditional learning.
There are numerous apps on the market for learning English, both on iOS and Android, which promise to achieve results intuitively and within timeframes that were previously unimaginable.
How will you learn English? Through films, podcasts, readings, news, and additional resources, always with current and interesting topics that make learning an adventure and not a nightmare like it was for many people in the past.
Do you already know which app is best suited for your goal of learning English definitively?
What is ABA English and what does it do?
At ABA English, we believe that motivation, interest, and emotion are essential for learning English. 
That's why we've designed our Smart Learning method. In it, we learn with what we like by following the same process that the brain used to learn our native language: first, we listen and understand, then we speak, and finally, we write.
We're doing our best for you. That's why there's a team of experts behind every lesson that works to ensure you learn English using content that's relevant to you. If you don't know how to start, don't worry! Take our English test to find out your level and we'll take you through the process step by step.
No more boring vocabulary or grammar exercises! At ABA English, we work so that you can reach your goals while enjoying yourself.
You'll learn with the most innovative resources, such as the English learning app, your greatest ally when learning English.
The app is available for iOS and Android. Download it from any device. To register, just enter your name, email, create a password, and prepare yourself for a unique learning experience. 
You decide when and where to study English. Do you have a long flight? Are you somewhere without a good internet connection? No problem! You can study and practice offline.
When you have an internet connection, our conversation classes with a teacher and live video classes on social networks will be the best supplement to learn, practice, and reach your desired level.
With ABA English, you'll have everything you need to improve your pronunciation, comprehension, and writing skills in "one place":
144 exclusive short films with real-life situations so you learn in context.
144 grammar video classes to learn in an entertaining way. 
Short lessons and daily practical exercises in Live English to help you advance in all language skills dynamically and constantly.
More than 1000 writing, comprehension, vocabulary, and grammar exercises to progressively improve your skills.
Exams to check your progress.
Official ABA English certificates validated by the University of Cambridge.
Unlimited access to all course content.
Offline mode to practice without a connection.
Start practicing on your cell phone and later on your computer, or whichever way you like! You can also download the lessons and take them with you.
Try the course free for 7 days and see how it works. Start your first class today and join 25M+ students worldwide.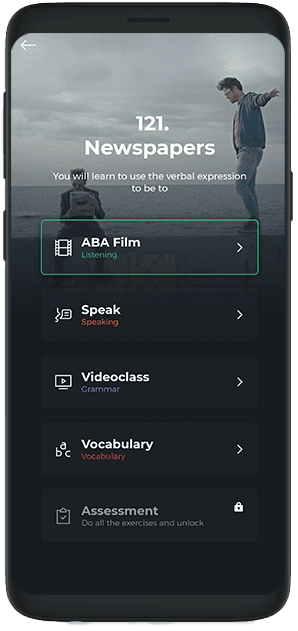 Reviews of the ABA English app
Our app has been twice awarded the best educational app by the REIMAGINE EDUCATION AWARDS (in 2015 and 2018). We are also recognised worldwide as one of the most prestigious digital academies for studying English.
Also, our students have left excellent ratings on Google Play and in the App Store. Download the app to see their opinions. Don't wait any longer; try our award-winning course. 
Major media outlets have also praised our high standards of web design and development as well as the high-quality content that guarantees an excellent learning process for our students.
Why have more than 25 million people chosen ABA English to learn English? Our students from around the world have given their opinions about ABA English and agree on the following:
This application is different from the rest because it follows a new didactic approach.
You learn in a fun and enjoyable way. 
They've tried to study English with other applications, but ABA English has proven to be the most comprehensive.
The lessons are enjoyable and they really feel like they're learning English.
The films help to better understand the dialogues.
They feel accompanied because we offer support whenever they need it. 
They wouldn't change the way they're learning with ABA English for a conventional method offered in face-to-face study centres. 
As they move through the process, the results of their learning are evident. 
Our team is always well-disposed and attentive to their progress.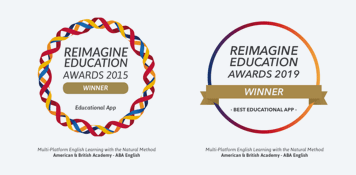 There's no doubt that the students have chosen us for all the benefits we offer them and continue with us because they've had good experiences.
Register for free and share your own success story in English