How to

respond to an invitation


in English
Have you received an invitation in English and don't know how to respond? Register for ABA English's free course to learn to navigate different situations and join more than 30 million students who have trusted us to learn English.
Receiving an invitation is always pleasant. After all, it means that someone has remembered us and would appreciate our presence on an important occasion. It is gratifying to participate in the joy of young spouses or in the birth of a baby. Or maybe we have been invited to a business conference, which means that we are appreciated from a professional point of view.
Sometimes, however, not knowing how to respond to an invitation could get us into trouble, especially if we have to do it in a language which is not our own. Maybe we do not know how to distinguish between an informal tone and a more formal, distant one. Or perhaps we do not know the most appropriate expressions of politeness required for the occasion.
And you? Maybe you have received an invitation to the wedding of an American or a British friend, or an invitation to a work convention abroad. Whatever the occasion, whether you have decided to accept or reject the invitation, read the following article to find the information that you will need to respond in the most appropriate manner.
Come and learn English with the
biggest
digital English academy


in the world
This acronym, usually found at the end of an invitation or of any communication for which an answer is expected, comes from the French phrase "Répondez s'il vous plait" which, translated to English, would mean "Respond please". It is a formal and courteous way to conclude an invitation while requesting feedback from the recipient. It is common in English, which is very given to taking out loan words from French. In English-speaking countries, an answer is usually expected for invitations to weddings, conferences, "baby showers" (a party given in honour of a pregnant mother), or other parties.
The invitation can be sent by post, e-mail, e-vite (a website dedicated to the creation, sending, and management of online invitations) or through Facebook. Let's look at how to respond to these invitations with the appropriate tone.
A Formal Response
A formal invitation, such as for a conference or a wedding, requires a response that is formal and cordial at the same time. Let's see some examples:
Mr and Mrs Smith accept with pleasure your kind invitation for Saturday, 7th July.
Dear Mr and Mrs Morrison,
Thank you for the kind invitation to your wedding. We are looking forward to the celebration. Both Mr Johnson and myself will be accepting the invitation.
Is there a gift registry?
Thank you very much.
Thank you very much for the invitation. However, I will not be able to attend.
I was pleased to receive your invitation to the conference. I am truly honoured. Unfortunately, I have another event scheduled for the same day. I wish I could attend, but I cannot.
I hope to see you soon.
What about an invitation to a friend's party or to a reunion with some people that you have not seen in a few years? In this case as well, a response expected which, although less formal, should be no less courteous or heartfelt. Here are some examples:
I am pleased to accept your invitation. Please let me know if I can bring something.
Thank you for the invitation. Unfortunately, I am away that weekend.
If you have accepted the invitation, you will either want to thank your host as soon as you join the celebration or event, or perhaps you will wait until the end of the event to do so. Here are some appropriate phrases for each circumstance.
When You Arrive
I appreciate the invitation.
Thank you for inviting me.
Before You Go
Thank you for having me / us.
I had a wonderful time.
I thoroughly enjoyed the (conference / seminar).
If you follow our advice, you will know how to behave on a special occasion as well as how to respond to an invitation. There are, however, many other aspects to consider before attending an event. For example, would you be able to participate in the conversation in English? Would you know how to write a dedication? How about the speech that you should give at a close friend's wedding? Without a doubt, the best thing that you can do is take an online English course. In a short time, without too many sacrifices or interference with your daily commitments, you will speak perfect English! Why not try ABA English? With our 144 grammar video classes and short films, we will help you know what to say in any circumstance. What are you waiting for?
Examples of Dialogue with Invitations in English
If you receive an invitation in English, it's important to know what type of activity or event it's for so you can respond accordingly.
 Here are a couple of examples of dialogue so you can see the vocabulary and expressions that are commonly used and how to respond to the invitations you could receive.
+ My friends and I are going to the swimming pool tomorrow. Do you want to join us?
– It's been really hot lately, I'll definitely come with you.
+ I'm thinking about going to a new music festival this summer, but I don't feel like going alone. Would you come with?
– I love music festivals! Count me in.
Do you know what
your English level is?
Take a test now.
Sign up on our page and take the level test for free. You'll find out your level in just a few minutes to help you continue progressing through the course.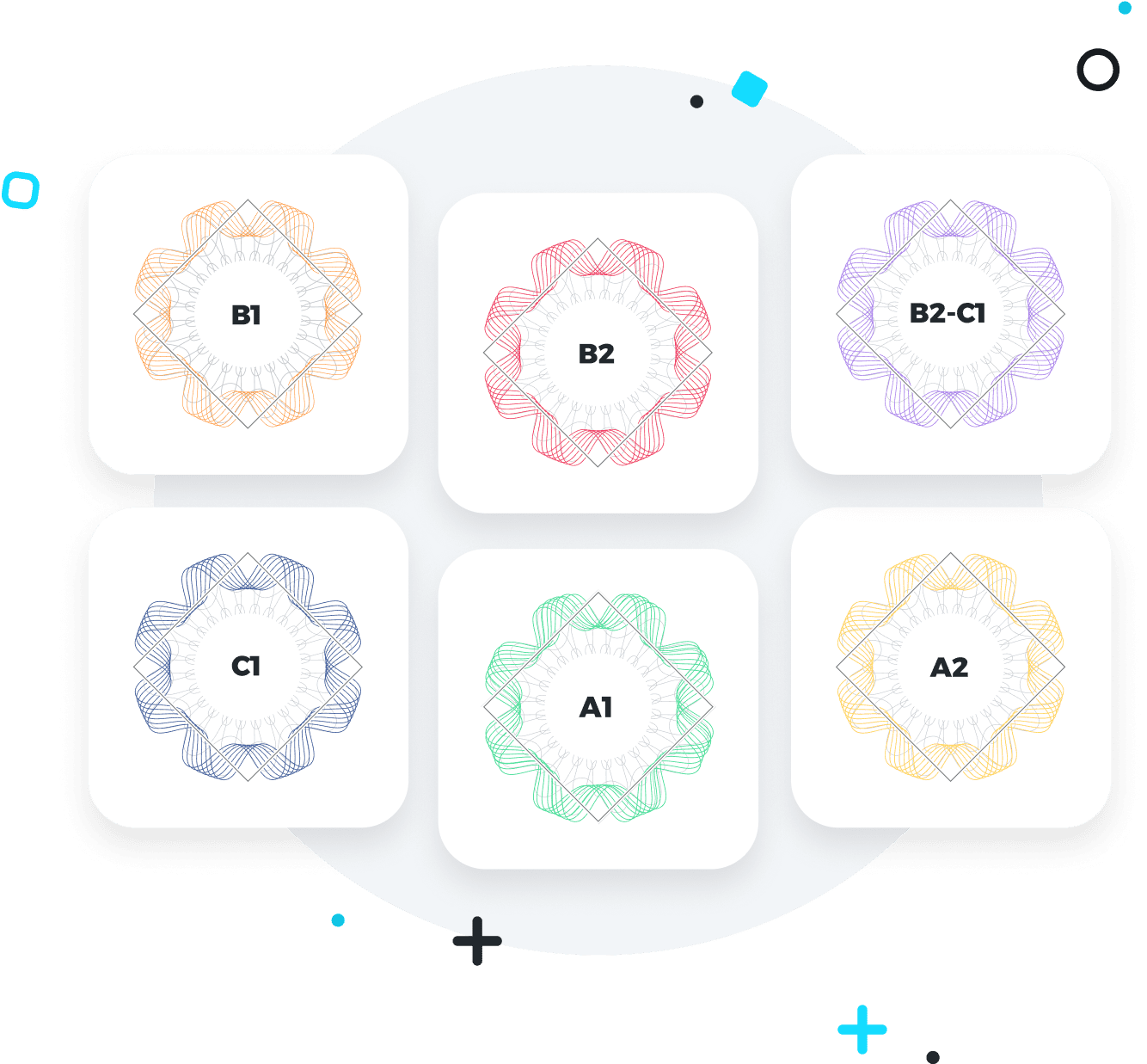 How to Reject an Invitation in English
There are many things in your day-to-day life that could make it so that you can't attend an event.
Next, we'll share with you a list of expressions to reject an invitation in English.
I can't. I have to work.
I'm not coming, I have my finals next week.
I won't be able to be there, I have to visit my grandma that same weekend.
I can't make it. I have to take care of my younger sister.
I won't be able to make it, I'm not feeling well after yesterday's dinner.
I won't attend, I have a very important work meeting that same day.
I couldn't find a babysitter, so I have to stay at home with the baby.
I have a doctor's appointment that day, so I won't come
When you have to reject an invitation in English, once you've given your response, it's advisable to add something courteous to smooth over the refusal. For example:
Maybe another time.
I'd love to but…