Learn English effectively
Continuous improvements and a pedagogical focus to guarantee the quality of the course.
At ABA English we want everyone to achieve their goals so we also conduct research on how to learn better.
This allows us to constantly improve our pedagogical approach and ensure the quality of our course.  
To stay at the forefront of online English language learning, we promote research through our Language Lab, directed by an Academic Committee composed of professors from reputed universities.
Our Language Lab is a creative laboratory and research centre that brings together linguists and experts in technology and digital learning from top universities around the world. Its aim is to improve English language learning through research in order to ensure an engaging and effective language course that adapts constantly to reality.
Our Academic Committee is composed of professors from reputed universities who mentor our teaching professionals and supervise the content of our course. Thus, we make sure that it maintains its high quality and responds to the real needs of our students. Our Committee members include:

Patrick Zabalbeascoa (PhD)
Principal Lecturer in Translation Studies at Universitat Pompeu i Fabra (UPF), Barcelona
Patrick Zabalbeascoa is a Professor in Translation Studies at Pompeu Fabra University. He has numerous publications in translation theory, and research applied to EFL and foreign language learning. He has worked on several EU-funded projects and networks, all of which are focused on promoting and teaching foreign languages, as well as multilingualism. He is well known for his leadership in the ClipFlair project, which has developed an innovative way of learning languages applying techniques used in film dubbing and subtitling.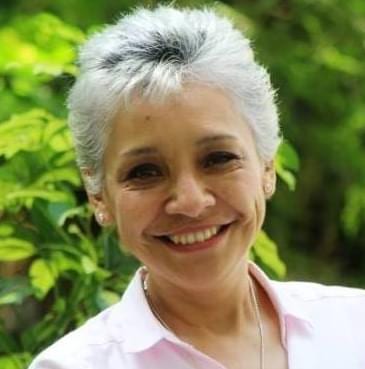 Maria Elizabeth Cruz Flores
Coordinator of Languages at the Professional Division and Professor of Business English at Tecnológico de Monterrey.
Professor Elizabeth Cruz Flores is an experienced ELT professional. Her current research interest is related to the promotion and development of metacognitive processes in novice learners, the implementation of strategies to counter affective filters and the transformation of fixed mindsets into growth ones. In addition, she studies the use of technology applied to English Language learning. Her key aim is to increase university students' employability.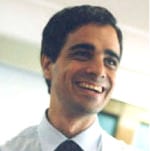 Professor at MIT and Harvard University
Brian Subirana is director of the MIT Auto-ID Laboratory, where the term Internet of Things (IoT) was coined. He teaches at MIT and Harvard University business and technical subjects including Digital Learning, Big Data, IoT, Cybersecurity, Digital Strategy and Blockchain. He was co-director of the first MIT Innovation Bootcamp on learning technologies.
His current research focuses on developing a mathematical theory of intelligence based on modeling forgetting and its implications for digital learning and IoT (retail conversational commerce, supply chain, blockchain, electric vehicles …). He has a PhD in Artificial Intelligence from MIT CSAIL and an MBA from MIT Sloan.
Join more than 30 million students from all over the world