We'll tell you all about the A2 level of English on the CEFR
The Common European Framework of Reference for Languages is an international standard for classifying language skills. It establishes a scale of six levels in three blocks: basic, intermediate, and advanced. 
The A2 level of English, called "Waystage" by the same CEFR, is the second level within the basic block. This level implies that the student masters communication in simple and everyday situations based on simple and direct exchanges of information on general topics.
At ABA English, we can help you to reach level A2 and to keep on advancing if you wish. We have a great method that will keep you enthusiastic so that you never lose your desire to keep on learning.
Have you already mastered the A2 level of English?
You're probably confident in your level and ready to apply for certification, but if you're curious, take a few minutes to complete our free English level test. With this quick and easy test, you'll be able to confirm where you are and define your goals.
The A2 is the entry level to the most popular certifications, such as Cambridge. So if you're interested in getting an A2 English certificate, you should make sure that you fully master the knowledge, skills, and abilities that this level entails.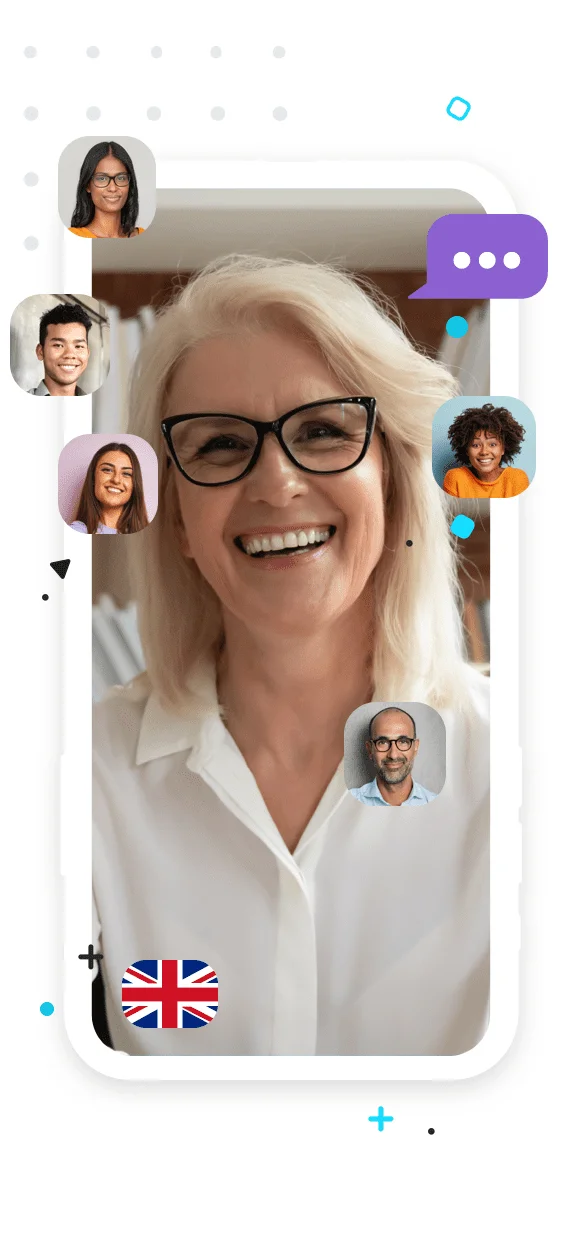 Tips for achieving the A2 level of English
With the following tips, you'll be able to prepare yourself to opt for an A2 English level certification or simply practice and learn English at an A2 level:
You need to practice with very simple, short texts and specific information. You could experiment with children's books, though they may not capture your interest. You also have the possibility of starting with our certified English course where we'll provide you with the appropriate material for your needs.
Write down your shopping list or homework list. Do you keep a planner at work or a notebook at school? Start writing it in English. Also, make a list of words you don't know the meaning of in English and another list with any new English words you find. Then look them all up in the dictionary and expand your vocabulary.
Start watching your favorite TV series and movies in English and with the subtitles in English, too. If you've already seen them, even better! This means you can focus on listening and understanding.
Having a frequent conversation partner will help you a lot since you'll strive to make yourself understood. It will also increase your confidence in expressing yourself. At ABA English, we want you to talk with our teachers and with the other students. That's why we have our Speaking Sessions, where you'll be able to discuss study topics or current events.
The A2 level of English is just the beginning. With ABA English, you'll go much further
FAQs about A2 level English
What certifications exist for A2 level English?
Actually, there are many. Among the most important is the A2 Key from Cambridge (KET), a specific exam for the level. There are also others like the Cambridge Linguaskill, the Aptis, the TOEFL, and the TOEIC, which have general exams and give you a level according to your score.
What should I know how to write for A2 English?
Short and simple texts, such as notes and messages with precise indications. You should be able to write short emails or letters to send invitations, express thanks, and so on.
What level comes after A2?
B1, which corresponds to the intermediate level of the CEFR. This level qualifies you as able to function in work and academic situations in English-speaking environments.
ABA English is your best option compared to traditional academies
Do you know what Smart Learning® is? It's our unique method, with which you learn on an emotional level, enjoying what you like. That's why at ABA English, we add and update content permanently, so that you'll always find articles, podcasts, videos, and live sessions that fit your tastes and that you'll be learning with.
The best decision would be to start with our certified English course. For that, you only need your smartphone, a computer, or a tablet. With our interactive app, you can continue your learning process from anywhere, anytime. Do you have a 10-minute break? That's just enough time for an entertaining microlesson, to do some exercises from your Daily Plan, to read an interesting article, or to listen to a podcast.
We have more than 30 million students and are in more than 170 countries. We've designed and perfected our curriculum using the certification and qualification requirements from international bodies, such as Cambridge and the CEFR. But in addition to theory, we also want you to practice using our digital resources and by interacting with other students whenever you want.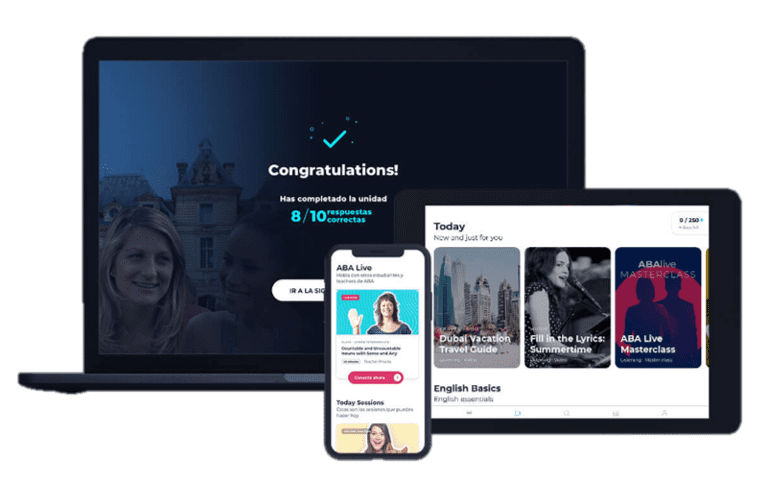 Do you want to pass the A2 level of English?
If you decide to opt for certification, the best option to prepare for an A2 level English exam is to take an A2 level English course, even if this sounds obvious. At ABA English, we understand what you need at each of the six levels and we give you an official certificate for each level you pass. In this case, you'll get the Lower Intermediate certificate, corresponding to the A2, so you can be confident in your progress.
Dare to try ABA English. We assure you that you'll have an exciting experience and reach your goals. Download our app, explore our website, enjoy our free content, find out about all our advantages, and start your learning process with us. Try it now. You won't regret it!
Achieve any level of English and improve your skills with ABA English