The most effective way to reach the C1 level
The fact that your first experiences with the English language are now fond memories is proof of how quickly time passes and how far you've come on this learning path. As Shakespeare said, 'The swiftest hours, as they flew'.
Thanks to your effort and dedication, you were able to successfully pass the basic levels and reach the summit of the intermediate ones. So, now that you're at the upper intermediate level, you know that it's time to keep moving forward to conquer the C1 level of English.
If your goal is to be a student that is definitely above average, don't miss out on this opportunity to get to know the Smart Learning® method developed by ABA English, the digital English academy.
Would you like to conquer the C1 level of English?
Now that you're at the upper intermediate level, you feel proud of yourself and know that you can get by without much difficulty in environments where your mother tongue isn't spoken.
You may be wondering why you need to prepare for C1 level English when you have such a good command of the English language. The answer is simple: To make your level of English as good as that of a native speaker.
That's why, if you want to express yourself more naturally, you need to get out of the traditional classroom setting and start experiencing English in real situations. This will allow you to perfect your pronunciation and begin to incorporate the famous idiomatic expressions.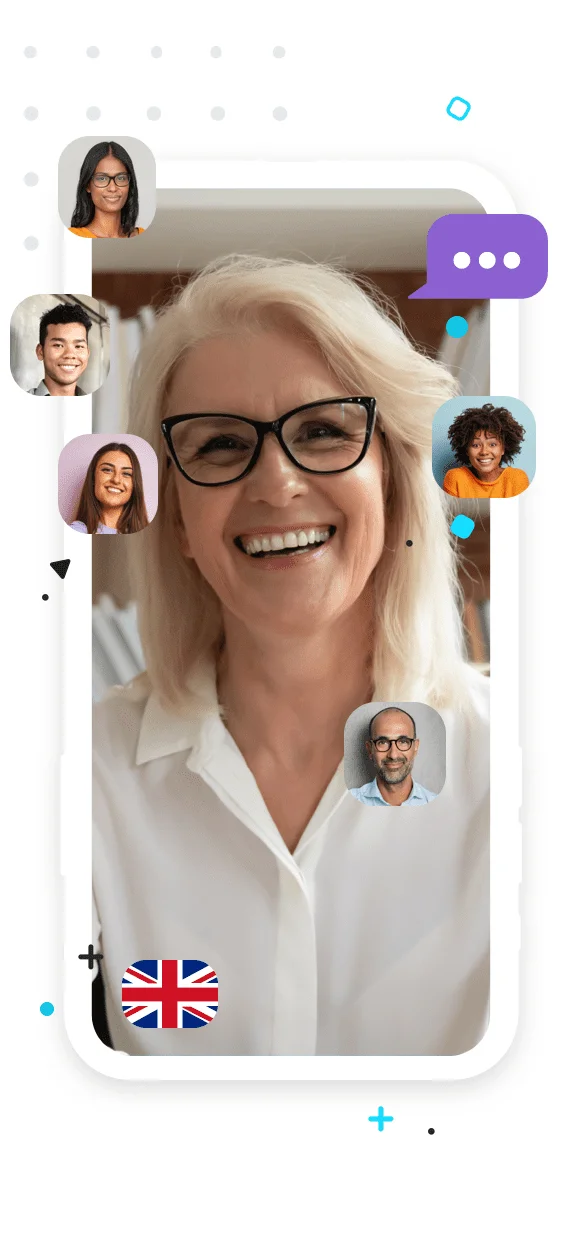 Tips for reaching the C1 level
Sign up for a C1 English course
Remember that it must be specially designed for students with an excellent command of the English language. ABA English, for example, offers you different options based on the levels of the CEFR, such as the B2-C1 Advanced course or the C1 Business course.
They're an excellent resource when it comes to learning new terms and expressions. If you use the dictionary, you can find the definitions of the words you don't know. You'll also have the option to create a list to save and review these whenever you want.
If you want to gain more confidence when writing, don't just write text messages and short emails. Commit to advanced grammatical structures and let those words and idioms you spent so much time learning become part of your writing.
You can gain fluency by using business English in meetings, either virtually or face-to-face. If you aren't able to do this, you can practice writing emails where English is the protagonist.
Prepare with ABA English and prove your level of English 
What you need to know about C1 English
What is the C1 level of English?
It's the advanced level of English and is also recognized as the fifth level in the Common European Framework of Reference for Languages.
What is expected of a C1 level student?
That their language skills are practically as good as those of a native speaker. A C1 level student should be able to use the English language naturally and almost without making mistakes in social, academic, and/or professional environments.
Is there much difference between level B2 and C1?
Unlike the upper intermediate level, the advanced level requires more knowledge and better use of business English, which means that perfecting all language skills will be essential.
Which exam can I take to get a C1 English certificate?
You can certify your C1 level of English by taking the Certificate in Advanced English (CAE) or the C1 Advanced. You can also choose the C1 Business Higher, the IELTS, the TOEIC, the TOEFL, or the Aptis, among others.
Learn English at the C1 level with ABA English
Our digital English academy, a pioneer in the use of the Smart Learning® method, offers you an app that you can download on any device so that you can receive personalized microlessons that are updated daily.
Likewise, we offer ABA Films, starring native speakers, and ABA Live so that you can participate in Speaking Sessions moderated by native speakers, where you can interact with students from all over the world.
But that's not all. ABA English cares about the needs of all its students. That's why it has two English courses for the advanced level:
You'll learn new words to further enrich your vocabulary.
You'll improve your skills in analyzing, understanding, and creating complex texts.
You'll be prepared to communicate with native speakers fluently and correctly.
You'll learn vocabulary related to the business world and companies.
You'll have the ability to understand and produce academic texts and technical articles.
You'll be able to speak fluently about any complex subject in a professional environment.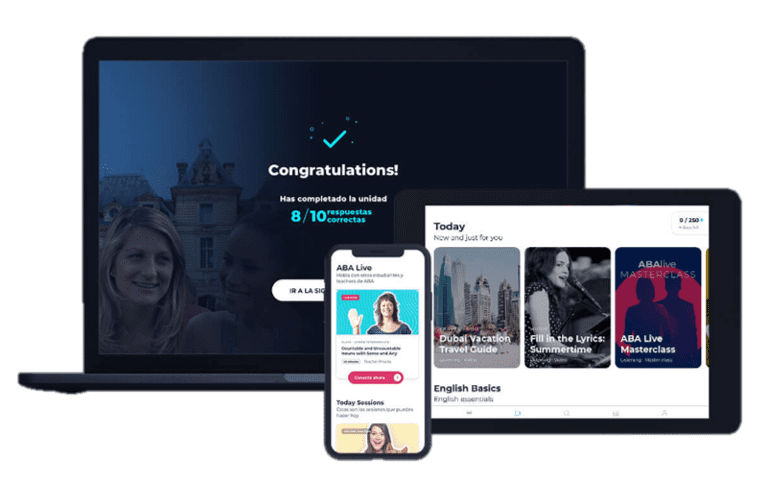 It's time to take the leap from B2 to C1: Are you ready?
There's no doubt that reaching the advanced level is truly satisfying. That's why ABA English offers you all the resources and tools you need to improve your language skills. 
Remember that what marks the difference between students who reach and go beyond the C1 level of English and those who don't, isn't their ability to learn but their willingness and perseverance.
So, if you're truly determined to reach the advanced level, English needs to be present in all areas of your life, come rain or come shine.
Achieve any level of English and improve your skills with ABA English