Speak English like a native speaker
You want to have better opportunities at an academic and/or work level, travel the world to meet people from all parts of the planet, and communicate without difficulty in any situation. If so, there's something you can't put off: completely mastering English!
You definitely deserve a lot of praise for getting to the advanced level, but it would be a shame if you were to get stuck now that you're in the home stretch. You've come a long way, but you still have a bit further to go.
Reaching C2 level English isn't mission impossible, and even less so now that you have such a high level. But you need to practice, be consistent, and, most importantly, choose a study method that will allow you to fulfill your dream of being bilingual.
What would be better to help you learn English at the C2 level than our Smart Learning® teaching method, which was developed according to the guidelines from Cambridge and the CEFR? More than a study method, this is a learning experience that offers you personalized content that's updated daily.
Do you want to speak English like a native speaker?
Achieving an advanced level of English is more than rewarding. It means that you can function in any environment, write any kind of document, and read any book you want without having to worry about its length or complexity.
But don't forget that when you decided to learn English as a second language, you wanted to go all the way and reach the C2 level so that you could function as naturally as you do in your mother tongue.
So if you can't understand the jokes made by the native speakers and their idioms are still hard to understand, it's important to keep working on your language skills until they're perfect.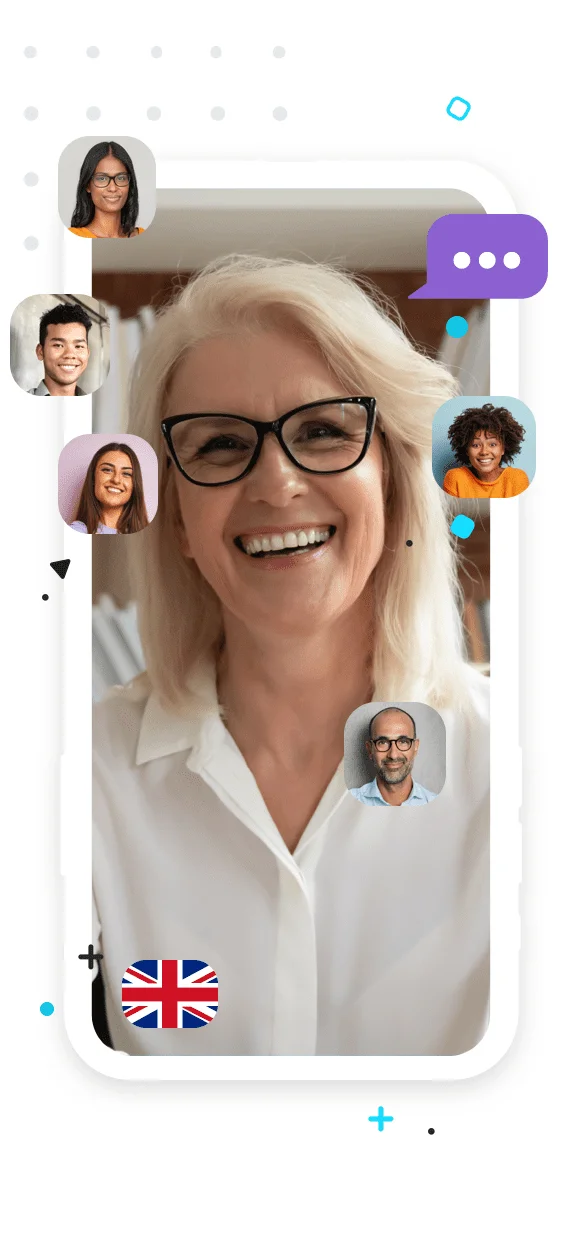 Follow these tips and take the step from advanced to proficient
To prepare for C2 level English, spending a few minutes each day reviewing and strengthening the skills acquired is crucial.
Listen carefully in English
Some accents are likely to be more challenging to understand than others. Choose radio stations and songs from artists from different countries to hone your ear. Podcasts, like the ones offered by ABA English, are also very helpful.
Look for newspapers and magazines from English-speaking countries. Try reading academic and business articles. Befriend digital books and use resources such as the dictionary to enrich your vocabulary and learn new expressions.
Watch TV and videos in English
Watching your favorite TV shows and movies without subtitles are definitely things you enjoy. But you could also watch the news, a couple of documentaries, and the ABA Films that ABA English offers you. These are excellent resources when it comes to perfecting your listening skills at the C2 level.
Many people can easily understand what they're being told in English… as long as it's not through a device. That's why it's important to practice whenever possible. You have many ways to do so: Speaking Sessions, phone calls, video calls, conferences, meetings, etc.
ABA English helps you to finally make your dream of achieving C2 English come true
What is C2 level English?
This is the proficiency level, which means it's the highest in terms of English language skills. It's also recognized as the sixth level in the Common European Framework of Reference for Languages (CEFR).
What is expected from a C2 level student?
Your command of the language should be equivalent to that of a native speaker. You must have impeccable pronunciation. You'll be expected to be able to understand and express yourself fluently, naturally, and most importantly, without making mistakes in any type of environment.
What exam can I take to get certified at the proficiency level?
You can get a C2 English certificate by taking the C2 Proficiency (CPE) or Linguaskill. You can also choose to take the IELTS, the TOEIC, the TOEFL, or the Aptis, among others.
Learn English at the C2 level with ABA English
We offer you the opportunity to improve your English skills through a modern and very flexible learning experience. In addition, we provide you with a wide variety of tools that will allow you to master English like a native speaker.
It's now possible to reach the proficiency level without having to go anywhere. ABA English offers you a C2 level course where you'll have constant help from a teacher. You'll also be able to learn through interactive exercises and ABA Films starring natives.
You'll have the opportunity to join Speaking Sessions to practice your listening and speaking skills while interacting with native teachers and students from all over the world.aking it over 2000 years old. Richard McClintock, a Latin professor at Hampden-Sydney College
You can download this on your mobile phone or tablet to receive daily microlessons with personalized content. You can also set up a Daily Plan aimed at the C2 level that also meets your interests and goals.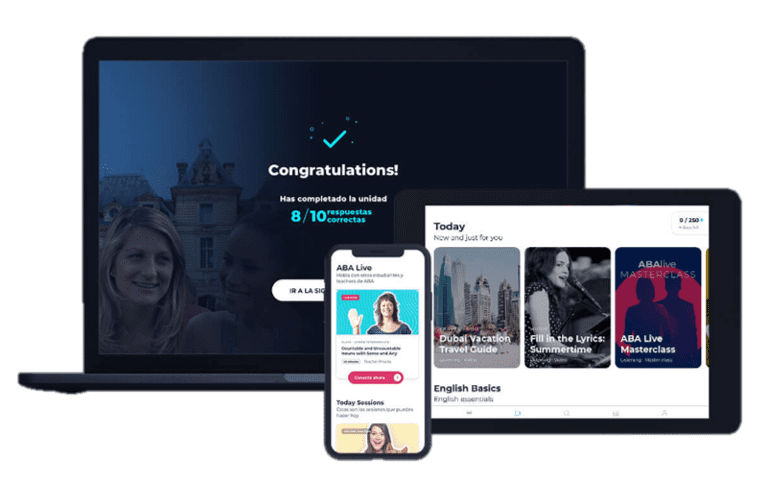 Ready to speak perfect English?
Having a good command of English is synonymous with excellent opportunities at an academic and/or work level. Let this be the motivation that sustains that momentum you started with when you said, 'I want to study English'.
Many people get stuck along the way, settle for an intermediate or advanced level, and let their dream of perfectly learning a second language gradually fade away.
ABA English wants to help you reach C2 level English so that you can show everyone that after a long journey full of effort and dedication, you're finally bilingual!
Achieve any level of English and improve your skills with ABA English