Texts in English Advanced
How to practice with advanced English texts
At ABA English, we want to help you in your training process. That's why the fact that you want to continue learning pleases us and we want to share our texts and our method with you. You're going to love them!
Books are a treasure trove of knowledge. Even in our native language, we can continue to learn throughout our lives by reading. Nevertheless, reading a text in English at an advanced level will allow us to continue expanding our vocabulary and our mastery of various subjects, even if we've reached the maximum level of the language according to the CEFR.
Keep reading to discover how to practice with advanced English texts.
Do you want to improve your English with advanced texts?
Reading texts in English at an advanced level will improve your language skills in several ways. First, you'll add words to your lexicon so that you're able to use new words and synonyms to improve your speech and writing. Second, you'll learn different grammatical structures that will increase your versatility and fluency, both in speaking and writing. And third, you'll be able to master many more topics, which will allow you to establish conversations in English in different contexts with greater confidence.
If you're at an advanced level, like the C1 or C2 of the CEFR, you'll be able to deal with practically any type of text in advanced English without much difficulty. So, for the sake of improvement, it's important for the texts you choose to represent a challenge since simple texts won't strengthen your skills.
Get ready to excel. A good reader masters more words than ordinary people, so you'll probably get to the point where a native English speaker won't know the meaning of some of the expressions you use.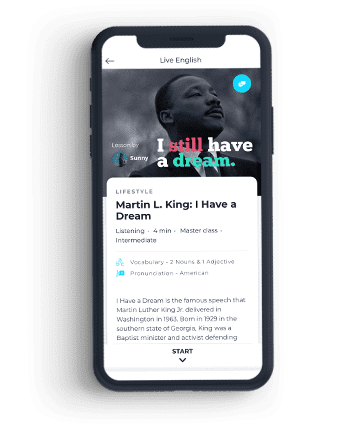 Take your English to the next level with texts
Tips for improving your English with advanced texts
Do some readings seem complicated to you? Overcoming these is your goal. You're at an advanced level, so push yourself a little to show results more quickly. The classics are a good option since both the vocabulary and grammar forms are very different from those in contemporary literature.
Avoid getting bored and losing interest in the good habit you're trying to establish. If you like what you read, you'll stay motivated and will want to read more every day. Fortunately, you'll find plenty of resources online and a lot of free content. Or, if you prefer to pay, you can use Amazon Kindle or Google Books.
You'll feel more motivated if you find someone who shares your love of books and who wants to discuss the same readings as you. Talk to your close friends or use the forums you can find online.
Each discipline and each topic has a different vocabulary. So, if you really want to broaden your English vocabulary base, you should explore different topics. This will also help you to avoid monotony.
Supplement it with writing
This is another challenge, but it's the best way to consolidate what you're learning through reading. If you don't put your new vocabulary and grammar to use, you'll soon forget and not take full advantage of your learning. One good practice exercise is to write summaries of what you've read, which will also strengthen your capacity for synthesis.
FAQs about advanced English texts
Where can I find texts in English (C1)?
A simple Google search will give you a range of results. On the one hand, you'll find lists of books that are adapted to your level so you can choose the one you like. On the other hand, you'll find practice texts from official organizations like the British Council, which you can use to verify that your reading comprehension corresponds to your level.
What should I do if I don't understand the text?
You're probably not used to the type of vocabulary or grammar used. If this happens, you should persevere and use the dictionary, preferably a monolingual one in English. Look for exercises online to strengthen your skills a little before taking on a complex text.
What kinds of texts should I read?
You can read whatever you want, but make sure the level is demanding. Contemporary articles are designed to be understood by the general public so they won't have complex vocabulary or structures. Literary works and scientific articles are more appropriate to your level. You can find texts at any level, even texts in English (C2).
How often should I read?
Being consistent will help you make a habit of it. Try to make time for daily reading. You'll see the results quickly.
Improve your English by reading with ABA English
We're a comprehensive academy. We fully understand your needs as a student, which is why we've developed different resources to improve your learning process. Here are some of our advantages:
We offer you a six-level certified course with 144 units, but we're more than that. Do you like the cinema? We produce our own high-quality short films with native speakers portraying everyday situations to improve your listening and speaking skills. Explore our blog to learn English by reading. We always have several texts to suit your tastes, interests, and, of course, your level of English. Do you want to talk to someone about your reading? Participate in our Speaking Sessions to discuss with other students and teachers about different topics.
We have our own educational app, which has been featured as a top educational app by Google and Android. With this app, you can practice from wherever and whenever you want—all you need is your smartphone or tablet. In the app, you'll find your own Daily Plan with activities and Microlessons that adapt to your needs and tastes so that you can practice every day without fail.
Our Smart Learning® method promotes learning through enjoyable experiences. We're constantly innovating so that our lessons are always fun. That's how we try to make you learn with what you like and assimilate the concepts more easily.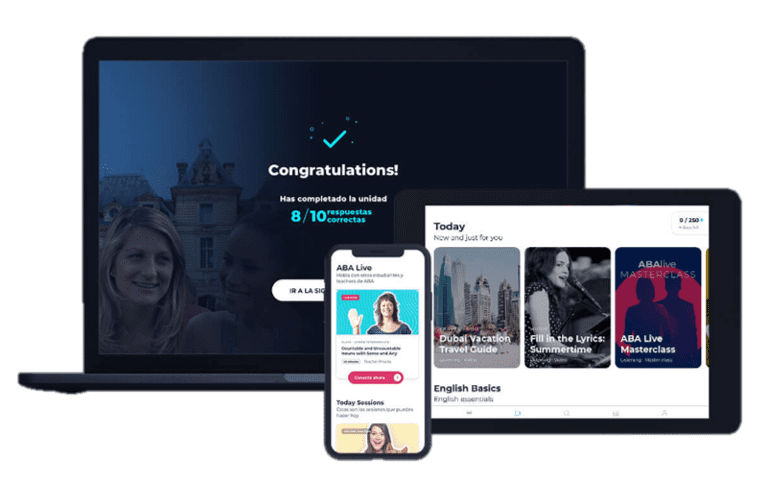 Do you want to start reading and improving your English?
If you're ready to test your skills with C2 English texts, we're ready to accompany you through the process. We have more than 30 million students around the world. Find out why they prefer us.
Learn English the way you like best