DO YOU WANT TO SPEAK ENGLISH?
Today is a great day to begin.
If you're studying English it's because you want to speak English. And it doesn't matter whether you need it for your job, for travel, or because it's your personal goal. At ABA English we're going to help you achieve it.
We invite you to try our method based on listening and talking from the first day. Even if you're starting from zero, you're going to listen to native English and you're going to talk in the first unit of our course.
You can try it right now if you want.
Are you up for it?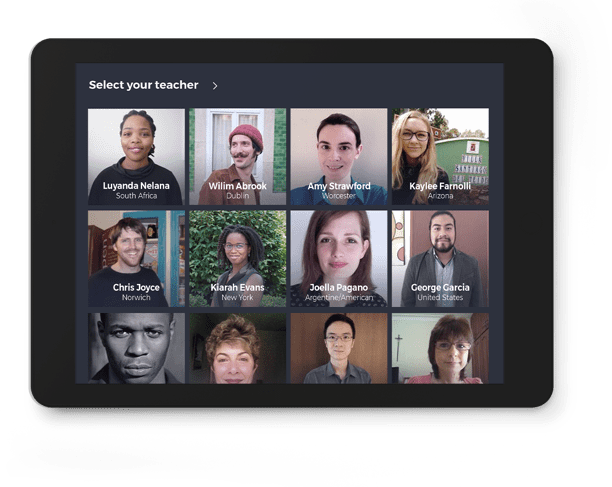 PRIVATE ENGLISH CLASSES. SIGN UP NOW!
Connect with your teacher from anywhere. Practice, speak, and improve your fluency.
Register for free and start learning English