We'll help you prove your English level with an Aptis certificate
You've been studying English for some time, but certifying your level makes you a bit anxious. Don't worry. It's normal to feel a little nervous.
The good news is that now you can prepare yourself with a new method that incorporates elements from the CEFR, Cambridge, and learning materials from the universities. Prepare yourself comprehensively and stand out when it comes time to get certified.
If you want to get excellent scores on this innovative exam developed by experts at the British Council, it's important to be in contact with the language—even if it's only for a few minutes each day. This kind of Aptis preparation will allow you to strengthen the different language skills that will be evaluated.
Come discover the advantages of taking this modern exam that will open many doors for you in both your academic and professional life.
Are you ready to get your Aptis certificate?
Not only is the Aptis online certificate one of the most flexible and affordable on the market, but it's also become the newest way to evaluate English language skills.
Aptis preparation doesn't mean spending long hours reading boring books. On the contrary, you'll find that the English language can become part of your life through the things you're most passionate about.
Below, we'll show you how to prepare yourself to get the score you want in a fun way.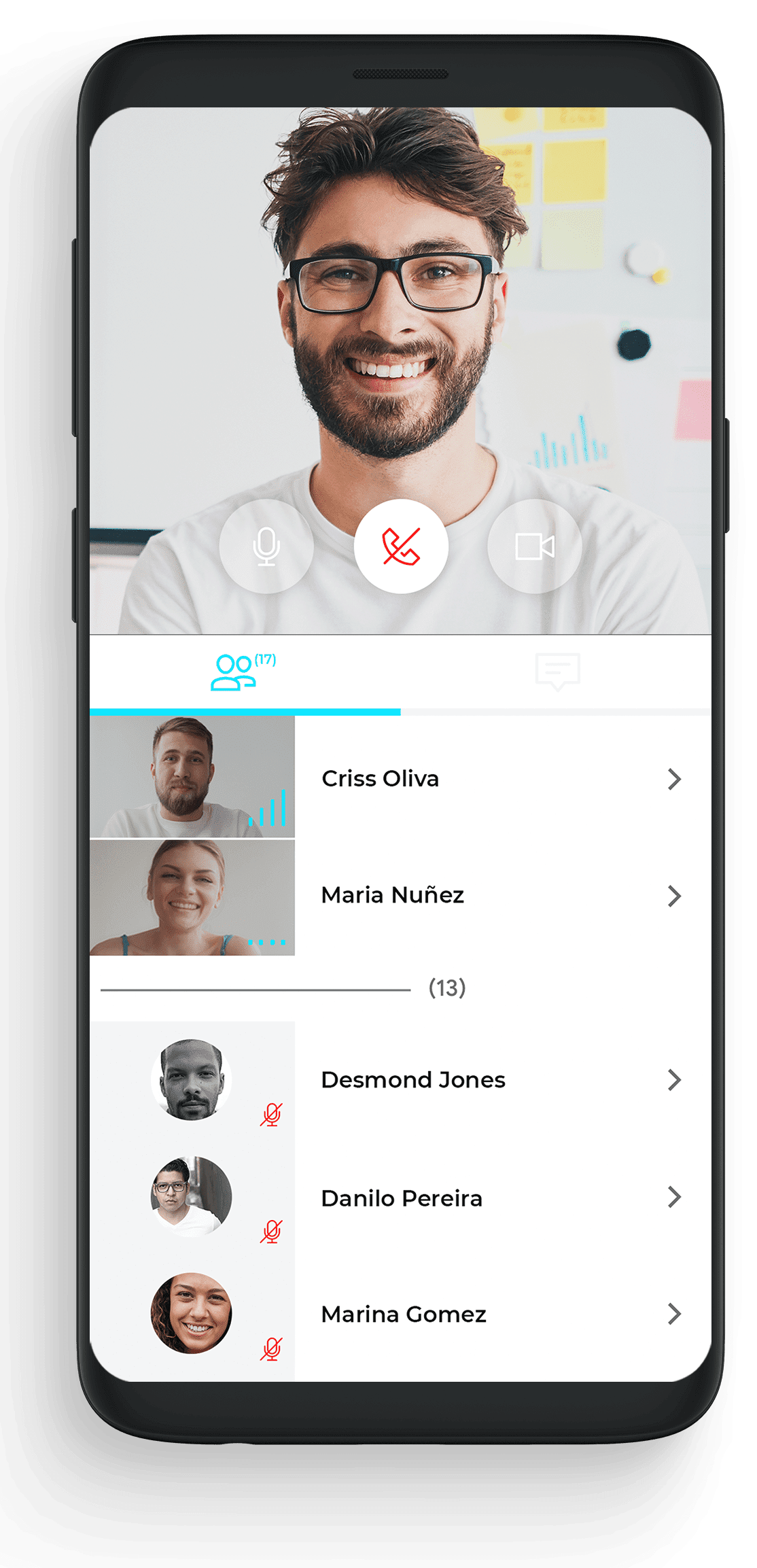 Tips to get excellent results
1. Do reading comprehension exercises
You don't have to spend the day filling out workbook pages. You can improve this skill by reading articles that interest you or interviews with your favorite individuals. In ABA Live, for example, we offer you a daily selection of articles about the topics you're most interested in.
2. Improve your listening
If you're at home, you can have fun watching a series or listening to your favorite songs. Another idea would be to listen to podcasts on your way to university or work. Take advantage of this dead time in your day to improve your English skills.
We're all afraid of making mistakes, but interacting with other people is the most effective way to improve your speaking. Participating in conversation clubs or video conferences is an excellent option.
4. Spend a few minutes on grammar
This might sound boring, but it's not. Download an app like the one offered by ABA English and gain access to exercises that are personalized and very entertaining. You decide when you want to practice.
Go for it! Open the door to success with the Aptis certificate
The Aptis certificate: What you need to know
Before registering, you should carefully consider which certificate you want to obtain. Remember that you can choose from Aptis General, Aptis for Teachers, Aptis for Teens, and Aptis Advanced.
Who should be certified with this exam?
Anyone who wishes to accredit their linguistic competence, from basic A1 to advanced C2, in accordance with the different levels established by the CEFR. It's also ideal to satisfy the requirements of organizations (Aptis for organizations).
How is the Aptis test given?
The Aptis is taken on a computer and is always supervised by the British Council staff. In some countries, the listening and speaking tests can be taken over the telephone.
How much does this certification cost?
This is undoubtedly one of the most affordable certificates you can find. To know the exact value, you should contact your nearest authorized center.
How long does it take to get the results?
They are usually available from 48 to 72 hours after the test date. As for the certificate, you'll receive it one week after passing the Aptis.
Do Aptis certificates expire?
Unlike some others, Aptis certificates won't expire. But you should be aware that institutions have their own policies and may ask you to take the exam again if the one you took isn't very recent.
What is this certificate good for?
It opens the door to many great opportunities: entering the university of your dreams, validating your credentials, obtaining an international scholarship, and getting a new job or a promotion.
How to get your Aptis certificate with help from ABA English
You've chosen to certify your level of English with one of the newest, most flexible, and most modern exams on the market. But now what? You certainly want your Aptis preparation to be an enjoyable process and, above all, one that accommodates your time, needs, and interests.
This is where Smart Learning® enters the scene! This innovative method from ABA English allows you to learn English with content that you like. You can program your Daily Plan, enjoy live-streaming classes, Speaking Sessions, or watch a super fun film. Yes, you can even enjoy it with popcorn.
Why ABA English instead of a traditional course?
In traditional programs, all students have to follow the same course of study, no matter what their interests are. With ABA English, you choose what you like and we'll tailor your learning plan to your interests.
Dynamic and interactive material and tools
Stop collecting English books in your library that you'll never open again. Switch over to our original formats: videos, podcasts, microlessons… We have it all!
Now your interactions with natives won't just be with the fictional characters in your workbook. In our Speaking Sessions, native teachers and students from all over the world will be waiting for you.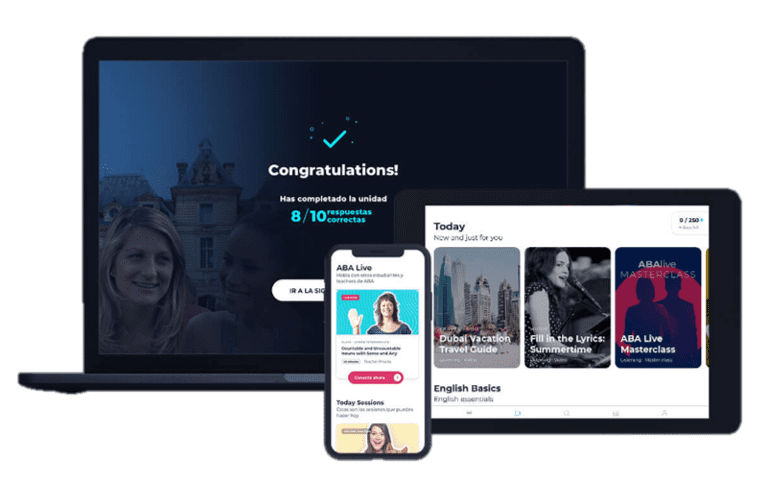 The best way to achieve your dreams is by making decisions at the right time. And what better time than now to show the world how much you can achieve?
If you still don't feel confident enough to master one or more skills, don't be discouraged. Our Smart Learning® method has materials that include almost all the topics assessed by Aptis online.
If you want to get the best results, you just need to make up your mind, be consistent, and have a great time while practicing for a few minutes per day.
Practice, get better, and earn any English certificate