Prepare for Cambridge speaking
The Cambridge English speaking test is one of the four tests that will be administered as part of your Cambridge exam. It's one of the most challenging since sometimes your nerves can play tricks on you when you want to express yourself in English.
Cambridge certifications might be considered the most prestigious exam by thousands of institutions and universities around the world. In addition to being a great motivation to improve your English level, they're an effective tool to validate your knowledge of the language and open doors in professional and academic fields.
IIn the speaking test, you'll always have to deal with the so-called "stage fright." However, if you prepare yourself in advance and improve your verbal fluency, this fear won't keep you from passing this key Cambridge Assessments skill. 
ABA English, the digital English academy, offers you a new, effective, and fun methodology to perfect this linguistic skill.
What does the Cambridge speaking test entail?
The first thing you have to do is decide which certificate you want to get and see what level of English is required. This will help you to prepare your speaking for the applicable Cambridge certificate.
PET Certificate (Preliminary English Test)


The new name of this certificate is the B1 Preliminary. It corresponds to the B1 level of the CEFR. Here, you'll have to introduce yourself then talk to another student about a picture and come to a conclusion. The examiner will ask additional questions regarding what was discussed.

FCE Certificate (First Certificate in English)


This certificate is equivalent to level B2 of the CEFR and is now called the B2 First. In the test, you'll answer personal questions and give your opinion about different topics. You'll have to compare and describe two images. Then you'll have to have a conversation with your test partner about a topic. In the end, the examiner will ask you questions related to what was discussed.

CAE Certificate (Certificate in Advanced English)


The level assessed in this exam is equivalent to C1 in the CEFR, which is why it has been renamed the C1 Advanced. In this exam, you'll answer questions about yourself and your professional or academic experience. You'll have to compare two images. With your test partner, you'll discuss a topic where you must express your opinion, speculate, show agreement or disagreement, negotiate, and come to an agreement. In the end, you'll have an additional conversation regarding what you discussed earlier.

CPE Certificate (Certificate of Proficiency in English)


Now called C2 Proficiency, this is the most advanced level, which corresponds to the C2 in the CEFR. Here, the examiner will ask you some personal questions. Afterward, you'll have to perform a collaborative task with your test partner, giving your opinion about some images. Finally, you'll have an interview in the form of a monologue and some questions from the examiner.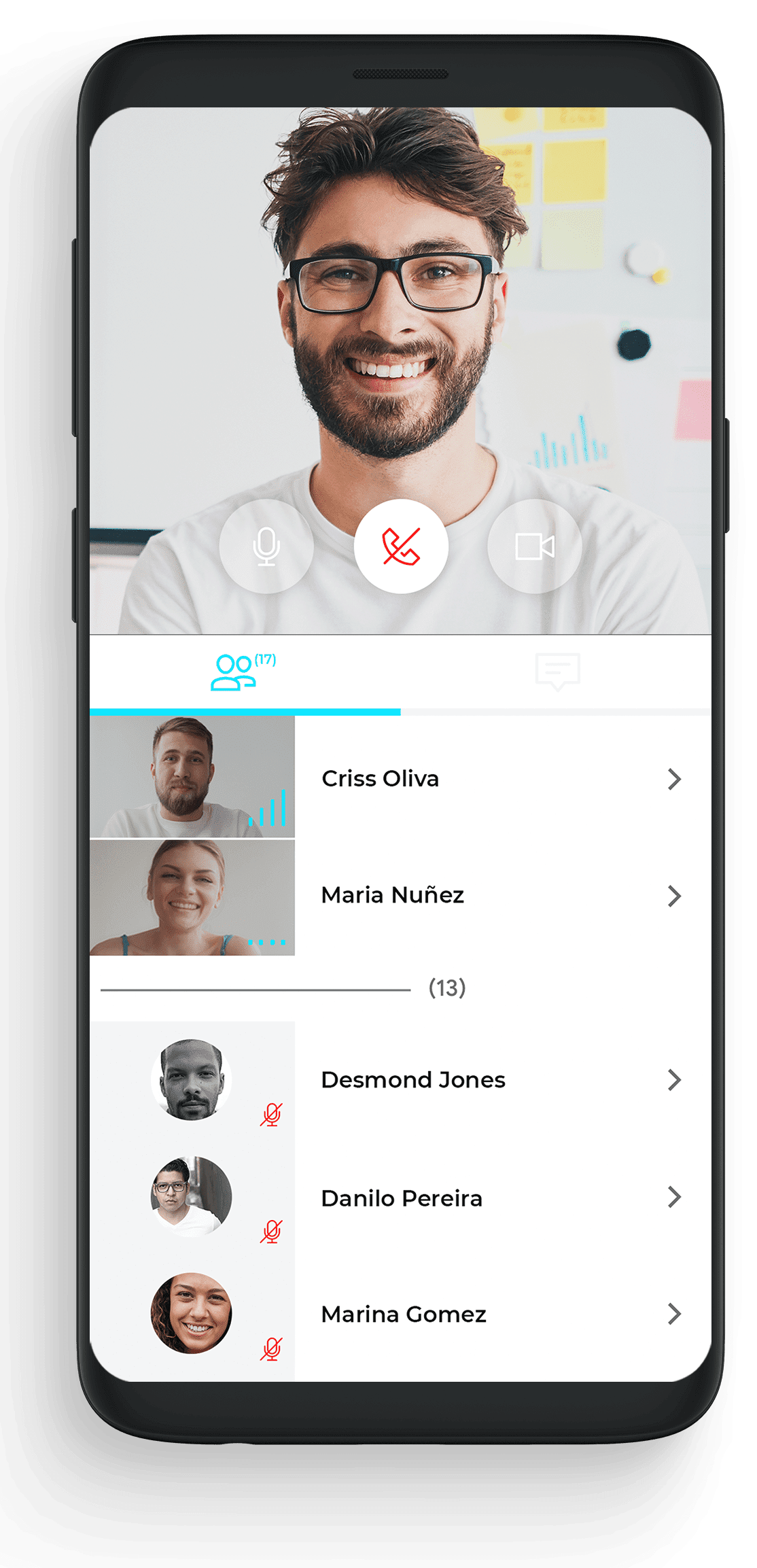 Tips to prepare for Cambridge speaking
Fluency is a process that can't be forced and that requires patience. Keep the following suggestions in mind to improve your level for the Cambridge English speaking test.
Choose a topic that interests you and express your opinion about it. Listen to the recording and watch for mistakes (in grammar, pronunciation, logic, or coherence). Then record a more elaborate answer.
Talk to your English-speaking friends and acquaintances. If you don't know any, don't worry! With ABA English, you'll have the opportunity to participate in live sessions or Speaking Sessions with students from all over the world, moderated by native teachers.

Watch movies and the news in English
In the news, you'll find interesting debates with arguments for and against different topics. You can also try to watch movies in English without subtitles and see if you can understand what they're saying.
You won't know if you can pronounce a word well until you say it. Look for videos that include this word so you know the correct pronunciation and then repeat it several times.
The time has come for you to speak English. We'll accompany you through this exciting process.
Can I make mistakes during the test?
Making mistakes is normal during the Cambridge English speaking test, sometimes because of nerves. The most important thing is to talk, so don't keep quiet. The most important thing is to use the correct grammar and vocabulary and speak with the fluency expected at your level.
Are there more people present during the test?
Yes, you'll usually be tested with another person (or even two). You should pay attention to the questions the examiner asks the other person since they may ask you about the same subject.
How long does a speaking session last?
This depends on the level being tested and the number of people. A session will take from 12 to 20 minutes, with each person speaking for about 7 to 15 minutes.
Prepare your speaking with ABA English
Traditional methods have you learn English passively, with little opportunity for interaction and improvement. Thanks to our Smart Learning® methodology, you'll practice your speaking with multiple tools such as:
Here, you'll be able to interact with other students and special guests, moderated by native teachers.
The ABA Films are part of the complete English course. These are short films that improve your listening and vocabulary while teaching you new expressions. Afterward, you'll be able to practice the dialogues through various exercises.
You'll learn with the topics that you like thanks to the microlessons that you'll receive daily (in your Daily Plan). You can consult these whenever you want from your mobile phone, tablet, or computer.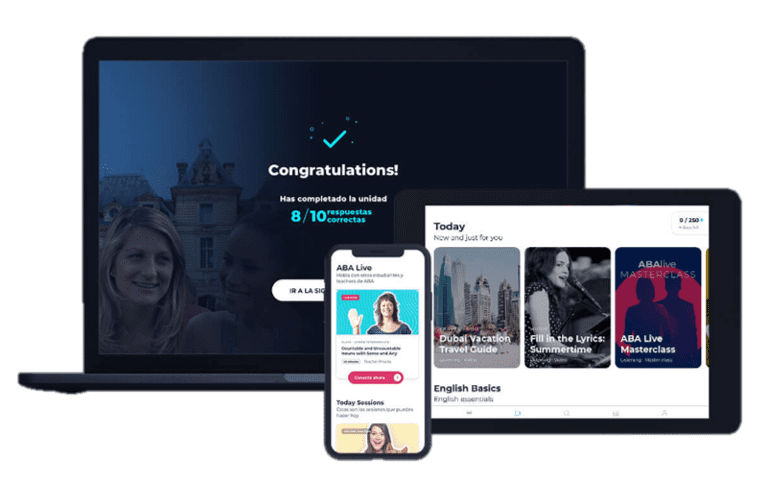 Are you ready to improve your speaking for Cambridge exams?
ABA English is the digital English academy that will allow you to improve your speaking for the Cambridge exam in a fun way. This is possible thanks to its personalized and high-quality content that meets the objectives and standards of the Common European Framework of Reference for Languages.
Strengthen your speaking skills with live interactions, podcasts, short films, and hundreds of exercises specifically designed to give you a comprehensive English learning experience.
 We also invite you to check out our complete online course and download the app to experience this revolution in English learning for yourself. 
Practice, get better, and earn any English certificate