Prepare for the IELTS English exam
The International English Language Testing System (IELTS) was designed as a joint project between Cambridge University, IDP Australia, and the British Council. Its objective is to measure candidates' knowledge in four language skills (speaking, writing, reading, and listening). 
The IELTS language exam is the most widely used English certificate in the areas of immigration and higher education. More than a test, it's an international evaluation system and a tool that will open the doors to the academic and/or professional world in English-speaking countries.
To get an excellent score on the IELTS language exam and prove that you really have a good command of the English language, you'll need to acquire solid knowledge in all of the areas that are tested in the exam. This means you'll need to know what's on the exam so you can get the IELTS exam practice you need.
Want to know more about the IELTS exam?
Many candidates take this exam because their university or company requires it. But that isn't the only reason. If you dream of studying or working in Australia, the UK, the USA, New Zealand, or Canada, this exam is perfect for you. 
But to achieve all of your goals and objectives, you first need to focus on how you can achieve them. Then you'll need to choose a learning method that motivates you so that you can prepare effectively. That's why ABA English offers you the opportunity to experience a unique way of learning through our new Smart Learning® method.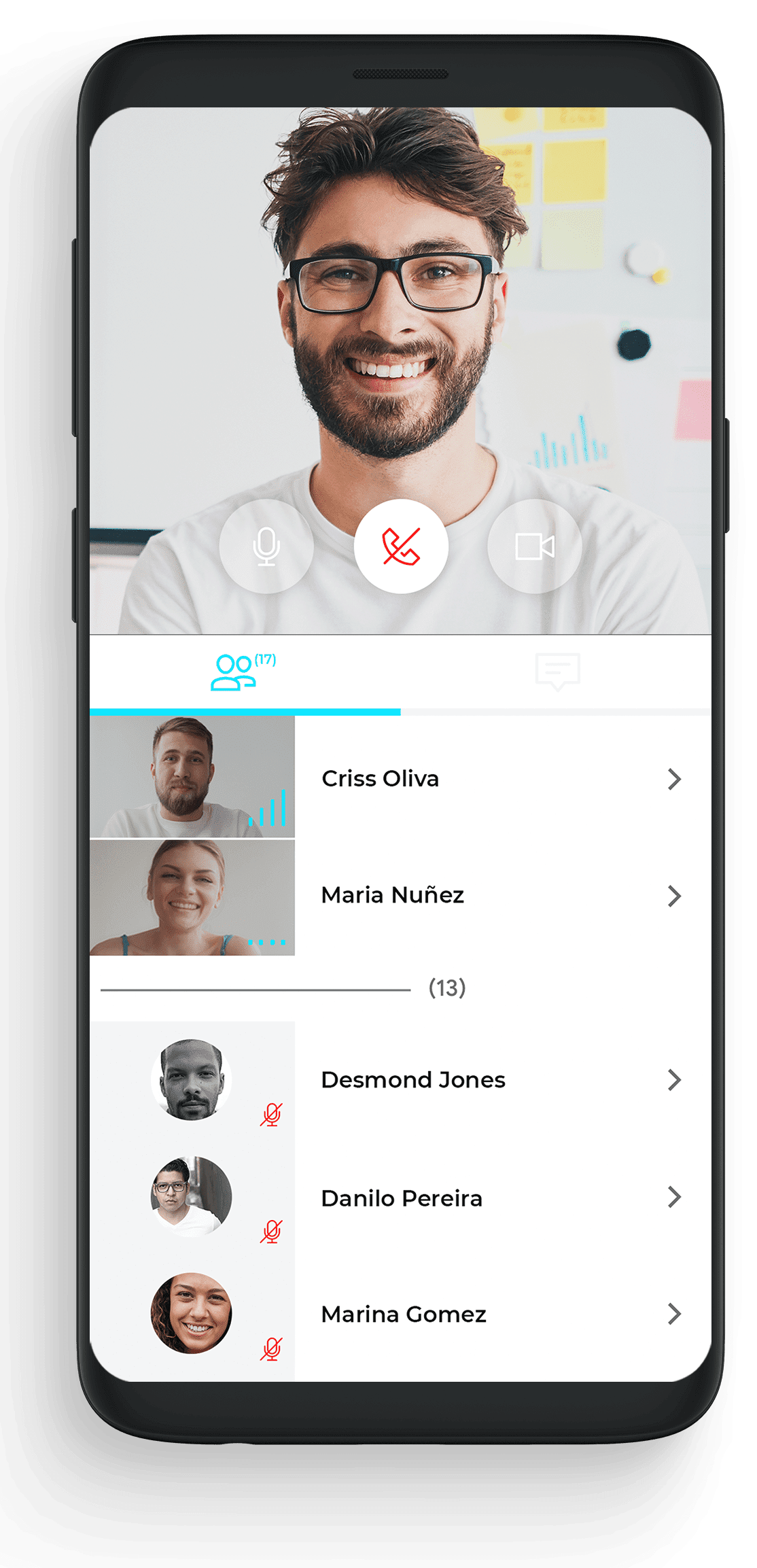 Tips to successfully prepare for your IELTS exam
Follow these tips to strengthen your language skills and get excellent results on the IELTS English exam.
1. Participate in video conferences and live classes
To gain confidence and strengthen your speaking and listening skills. In the Speaking Sessions on our app, you'll have the opportunity to participate in conversations about different current topics moderated by native teachers. Great, right?
To acquire more vocabulary and improve your reading and writing skills. It's normal to limit your vocabulary to the words you use most often, but adding new terms will help you significantly improve your writing.
3. Keep track of what you've learned
It's not hard to do if you download an app. With ABA English, you'll have a record of your progress so you can see how much you've advanced.
4. Enjoy the entertainment
Your hobbies are the perfect way to improve your English! Take advantage of your favorite movies, TV series, or video games to learn by doing what you like.
Prepare for the IELTS and start succeeding
Everything you need to know about the IELTS exam
It's important for you to know the structure of the IELTS exam as well as its parts. You'll find everything you need to know below.
How many types of IELTS language exams are there?
There are two types of IELTS English exams. The IELTS General Training (if you want to move to an English-speaking country) and the IELTS Academic (if you want to study at an undergraduate or postgraduate level in an English-speaking country). The choice will depend on your goal.
Are there more formats?
Yes. The IELTS for UKVI, if you want to obtain a study or work visa in the United Kingdom, and the IELTS Life Skills, used to check your speaking and listening skills as part of a visa application.
Can I take the IELTS on a computer?
Except for the speaking section, you can take the other sections as a computer-based exam in a specialized center. The writing section will vary a bit as you'll have access to a text editor and a word counter.
What are the sections in the IELTS exam?
This exam has 4 sections. Each one of these corresponds to a language skill: reading comprehension (60 minutes), writing (60 minutes), speaking (14 minutes), and listening comprehension (30 minutes).
Do the types of questions in this exam vary?
There are different types of questions and their complexity will vary depending on the type of exam you decide to take.
Are all the skills tested on the same day?
Speaking is usually tested in the afternoon of the same day. If needed, it can be taken seven days before or after the written part of the exam.
Does the IELTS certificate have an expiration date?
Yes. This exam is only valid for two years.
How is the exam scored?
The scores range from 0 to 9 and are governed by the CEFR.
Do your IELTS exam preparation with ABA English
With ABA English, you have the possibility of experiencing the learning method that has revolutionized the way of studying English. More than 30 million students learn using our Smart Learning® method because it allows them to access innovative and personalized content.
Forget about those other monotonous methods and enjoy:
ABA English offers you a lot of alternatives. Do you love listening to native English speakers? Don't worry! Enjoy our collection of podcasts. Do you prefer videos? The ABA English course offers you a great variety of short films (ABA Films) so that you can learn from real-life situations.
A comprehensive English course
One thing that makes this course different is that it covers all of the topics that are evaluated in the exam thanks to the fact that it was designed according to the guidelines from Cambridge, the CEFR, and learning materials from different universities.
These videos, based on your tastes, will be part of your Daily Plan. You can watch them whenever you want because you are the one to decide how much time you want to spend studying.
With native teachers and other ABA English students. In the Speaking Sessions, you'll be able to participate in conversations with experts on topics that interest you.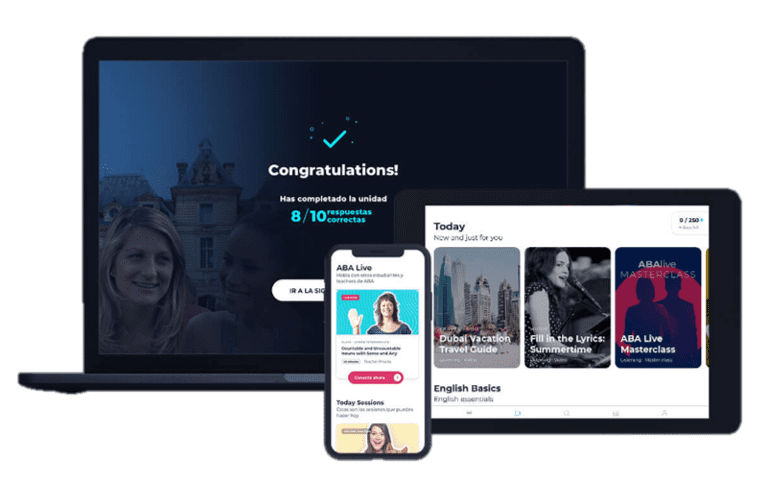 ARE YOU READY TO GET YOUR CERTIFICATE?
If IELTS exam preparation is what you're looking for, what better way to do it than with an innovative, modern, and effective method that was designed based on the levels from the CEFR, Cambridge, and the learning materials from various universities? 
If more than 30 million students have adopted it, that's because it works.
Practice, get better, and earn any English certificate