How to pass the Cambridge writing test
Have you heard of Cambridge? Cambridge University is one of the most widely recognized institutions in the world when it comes to certifying English proficiency.
Cambridge has five certifications with varying complexity, ranging from the basic level (A2), which is equivalent to the Key English Test (KET or A2 Key), to the advanced level (C2), which is equivalent to the Certificate of Proficiency in English (CPE or C2 Proficiency). Regardless of which test you take, you'll always find a writing section in the Cambridge level test where you'll have to demonstrate your ability to write correctly in English.
Fortunately, ABA English can help you with this challenge. 
What level do I need to take the Cambridge writing test?
Are you ready to get certified? The first thing you need to remember is that to pass the Cambridge writing test, your level needs to be at least A2. If you don't know your exact level, you can take the ABA English level test to find out. Once your goal is clear, you can start preparing.
You'll have to show that you can write different types of texts, depending on your level. In the case of KET (A2) and PET (B1), you'll have to complete texts using the correct vocabulary and write short messages in an informal context. 
 From the First Certificate in English onwards, you'll be asked to write an essay and one additional piece, for which you can choose between different formats, such as a letter, an email, or an article, just to name a few.
At ABA English, we know what you need to write well in English. That's why we offer you a wide range of resources to prepare for the Cambridge writing test.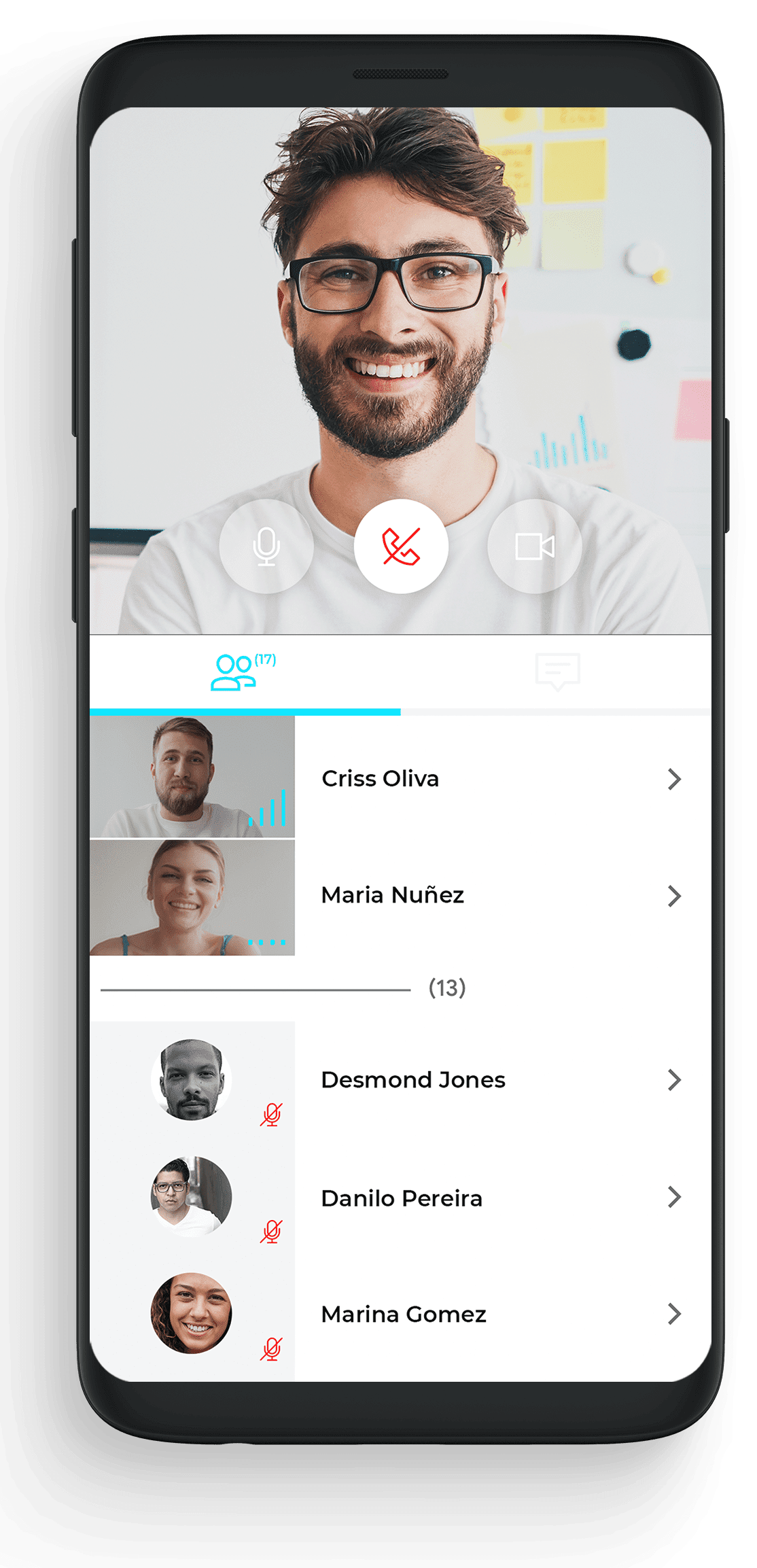 Tips to prepare for the Cambridge writing test
We learn from those who know, right? Well, the first step is to know the correct way to write. Look for essays, letters, articles, reviews, and other types of texts in English so that you can adapt to each style.
No matter what level you're at, your writing should have a logical progression that will allow the reader to clearly understand what you're saying. You could start by asking your friends for their opinions of your writing.
You may not know what topic is going to be assigned to you, but you do know the possible formats. Make a blueprint of the structure for each format so that the only thing you'll have to improvise is the topic.
For each text, you'll be required to write a certain number of words and given a time limit. Practice writing with these limits so that you can express your ideas concisely and are aware of how much time you have left.
ABA English offers a variety of theoretical and practical resources that will allow you to strengthen your writing skills. In addition, thanks to our English course, you'll have the personalized support of teachers who will help you improve your writing for the Cambridge writing test.
Now's the time to decide! Improve your writing with ABA English
FAQs about the Cambridge writing tests
Is the writing test given on the computer or on paper?
You'll have both options, so it's up to you. Remember, though, that the computer-based test offers you all the editing advantages of a word processor.
Can I write whatever I want?
Not completely. You'll have to make sure that you meet the specific requirements of each test. For example, if you're asked for a story and are given a title, you must write something that matches that topic.
Can I take a practice test?
Of course. You'll find thousands of them online, but no one will correct them for you—unless you're an ABA English student.
Is it true that the more I write, the better I'll do?
No. The opposite is true. Not respecting the word limit will result in a penalty in your score.
Are the texts required for the FCE the same as those for the CAE and CPE?
The format of the text may be the same, but the requirements will be different for each certificate. For example, the FCE will test your command of everyday English while the CAE will test your ability to communicate effectively in a professional environment.
Why prepare for your Cambridge writing with ABA English?
There are thousands of online English academies, but we're unique. Why?
Our digital English academy is active in more than 170 countries and already has more than 30 million students. Our courses have been specifically designed in accordance with the certification requirements of the main evaluation and certification bodies, such as Cambridge and the CEFR.
Our Smart Learning® method focuses on creating an experiential and appealing learning process, which is personalized according to the interests and tastes of the students so that you acquire the language while having fun.
In addition to our certified courses, we have a learning app that will help you continue to progress through daily exercises. You'll receive a personalized Daily Plan with updated content so that you can learn with what you like.
Whether you want to study in the morning or in the afternoon, on your mobile or on your computer, we have resources for you to learn anywhere, anytime, and on any device so you don't lose interest.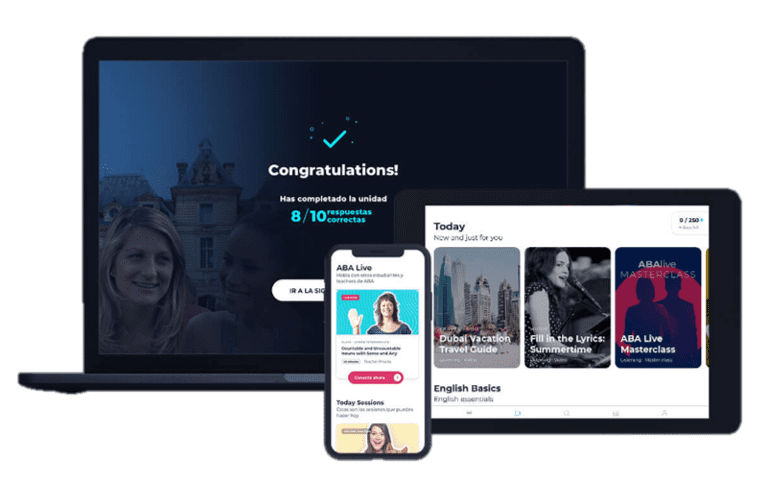 At ABA English, we know that the skills required for each test are important. That's why we have put a lot of time and effort into developing our content and methodology to ensure an efficient and comprehensive learning process.
All of our units include conversation, writing, and vocabulary. Each unit also includes a grammar item that matches the specific areas covered by Cambridge. So, every time you master a topic with ABA English, you're also mastering a topic that will probably be evaluated in the Cambridge writing test.
Practice, get better, and earn any English certificate