We'll help you prepare the Cambridge reading test
Are you interested in getting a Cambridge certificate?
Certifying your level of English is very important. Cambridge is one of the most widely recognized testing organizations. But, do you know what will be expected of you during the Cambridge reading test? Don't panic, we're here to explain it in detail.
Below, you'll find general information about the reading comprehension test for the Cambridge certificates, FAQs, tips for preparing a Cambridge reading test, and much more. You'll also see how ABA English can help you achieve your learning goals without losing interest thanks to its innovative and highly effective methodology.
 We want to offer you everything you need to prepare yourself, regardless of the level of English you're trying to certify.
Would you like to improve your reading to pass the Cambridge reading test?
A reading test is a fundamental requirement for all English certificates and Cambridge is no exception. However, the minimum level that Cambridge certifies is A2, for which it has the Key English Test (KET or A2 Key).
Cambridge offers five certificates that increase in complexity until they reach the maximum, the Certificate of Proficiency in English (CEP or C2 Proficiency), which is equivalent to the C2 level of the CEFR (Common European Framework of Reference for Languages). The reading tests for each of these certificates also have varying levels of difficulty.
 The exercises in the Cambridge reading tests seek to measure your knowledge of grammar and vocabulary. In other words, they aim to check whether you know what the words and sentences mean, based on their construction, in order to understand the text as a whole. You'll need to develop and practice these comprehension skills enough to gain confidence. Our resources are designed to help you do just that.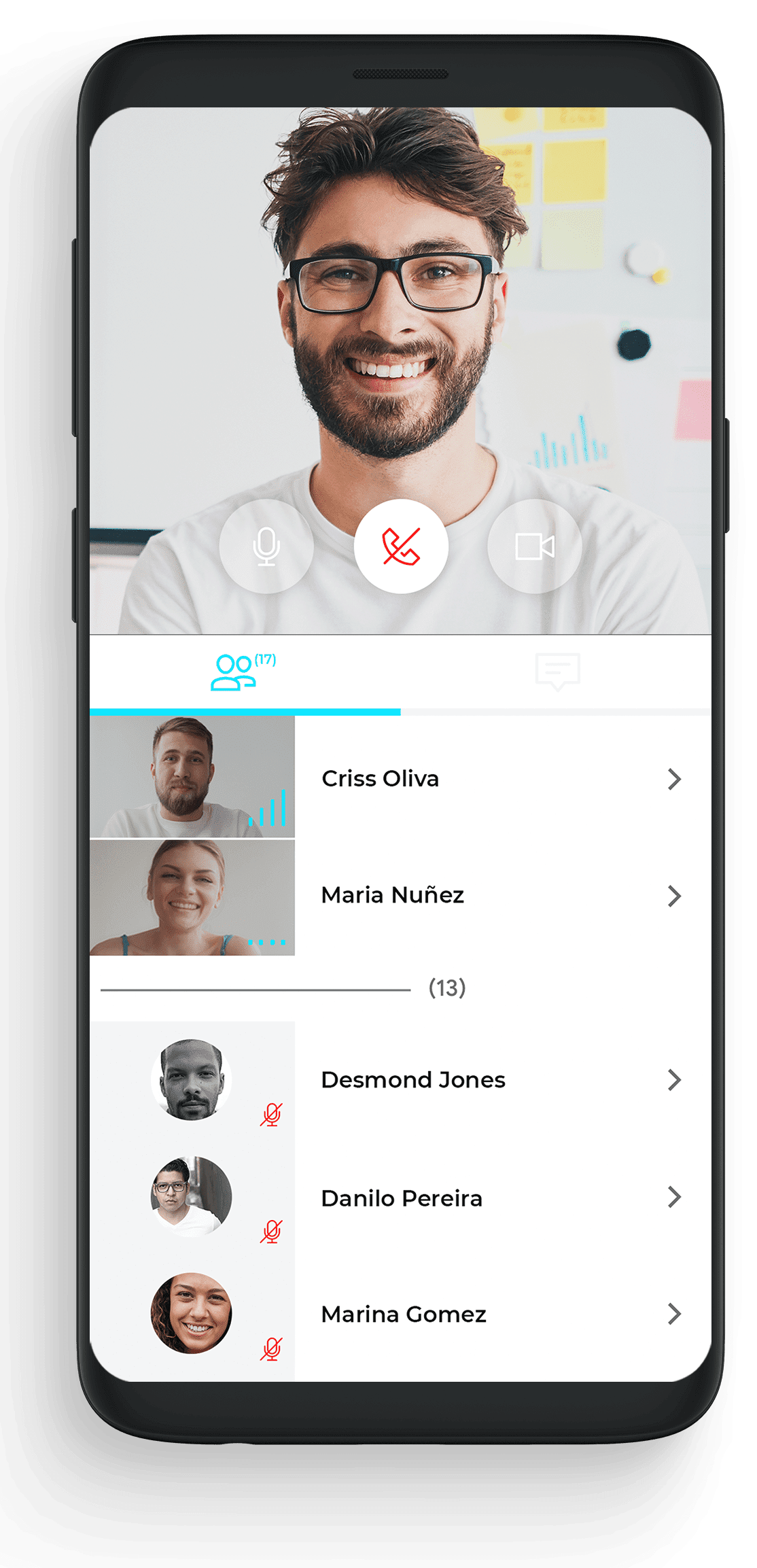 Practical tips to prepare for your Cambridge reading test
You should get used to reading different types of texts: technical, literary, informal, and so on. This will enrich your vocabulary and help you recognize the different styles that may appear on the tests.
Let's be honest, we don't know all the words in our native language either. However, you can improve your vocabulary through synonyms and connectors. The more you know, the easier it will be for you to guess any unknown words from context.
When you read a text, identify the main ideas and write them down in your own words. Your summaries should contain what you understood from the reading. If you need help strengthening your comprehension, with ABA English, you can debate with teachers and other students about the topics you like.
Pay attention to the details
We live in an age where an informational overload has taught us to read between the lines and skip over some parts when reading. Concentrate. The answers you need might be intentionally associated with those details that you usually overlook.
Let's go! Pass the Cambridge reading test with ABA English.
FAQs about the Cambridge reading tests
Are there practice exams or model tests?
Of course. But before testing your knowledge, we recommend reinforcing it through comprehensive preparation that will give you more confidence, like the one offered by ABA English.
How long are the texts?
This will depend on the certificate you have chosen. The most basic ones will be a few lines long. But, for the more advanced tests, you'll need to read quickly to finish on time. It's a good idea to start working on your reading speed.
Are the questions multiple choice?
You'll have options to choose from, but don't be overconfident. Sometimes more than one answer will sound logical or convincing. The tests are designed so that you won't find the correct answer by default.
Do I have to read the entire text?
We recommend it. However, we can help you learn to better assimilate the main ideas so that you won't have to read a text over and over again to find the relevant information.
Why you should choose ABA English
We know that we're not alone, but we're sure that we have an edge over the competition. Let us tell you about the advantage of studying with ABA English.
We're the digital English academy that's present in more than 170 countries. We already have more than 30 million students, have decades of experience, and continue to innovate!
We developed our Smart Learning® method so that you can learn while enjoying the things you like and that personally interest you. This is a new learning experience that strengthens your bond with the language to assimilate it at an emotional level.
A variety of resources and content
If you want to have a traditional study plan divided into levels, don't worry, we've got you covered. Our complete course includes 144 units, designed according to the requirements from Cambridge and other certifications. We also have an app so you can learn from anywhere, anytime. We are constantly updating our content so that you won't get tired of learning.
Thanks to the Speaking Sessions, you'll have direct contact with the language. We organize daily sessions on different topics so that you can participate in the ones that interest you most. You can talk to students from all over the world, ask native teachers your questions, and enjoy discussions with special guests.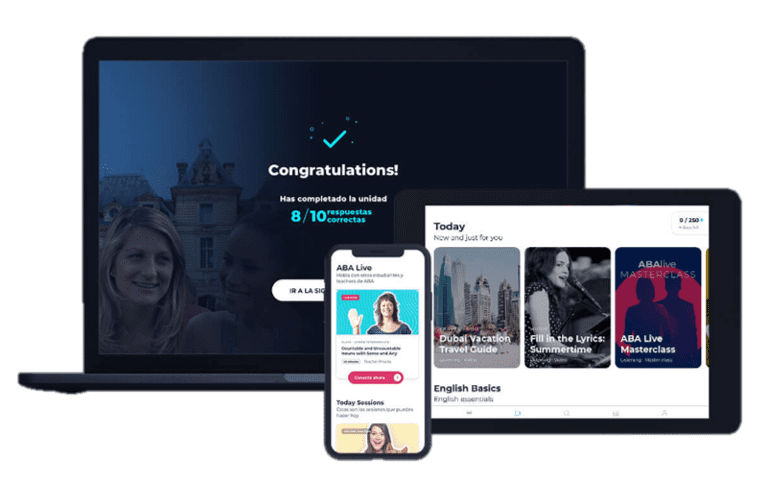 Do you want to try ABA English now?
At ABA English, we adapt to your needs. We'll provide comprehensive guidance throughout the process, following your objectives while emphasizing the skills you need to strengthen. So, if you need to prepare for your Cambridge reading test, you'll find the right material and support you need with us.
Our themes and units comply with the requirements of the testing and certification bodies. The grammatical aspects we address match the requirements from Cambridge and other tests. At the same time, through our microlessons, which are short and entertaining lessons that you can study at any time, you'll strengthen your vocabulary on a daily basis.
Practice, get better, and earn any English certificate