Prepare for the Aptis listening test
Knowing how to listen is indispensable for achieving optimal communication. Epictetus said that human beings "have two ears and one mouth so that we can listen twice as much as we speak."
Well, if this test is more flexible than the rest because you can take it on a computer, what connection could the famous philosopher's remark have with the Aptis listening test? 
First of all, you must remember that Aptis is a multi-level English test developed by the British Council. So, it's governed by the Common European Framework of Reference for Languages. This means that you need to be very well prepared before you take it.
On the other hand, listening to a language that's not your mother tongue is sometimes not as easy as you'd think. You need to open your ear, familiarize yourself with the sounds, understand the words, and begin to think in English.
Doing this is a key step in preparing for Aptis listening because you'll have to demonstrate that you're not limited to simply hearing words in English. Instead, you need to show that you can listen to, analyze, and understand the English language without difficulties.
Ready for the Aptis listening test?
Many students quit studying when they can't understand what they're listening to. Don't worry if this happens. At first, it's normal to have trouble understanding all of the words. But when your ear gets used to the language, things will start to flow.
The support offered by native teachers will be a great asset when you're learning, not only because you can train your ear to the speed and accent with which they speak, but also because they pronounce the words correctly.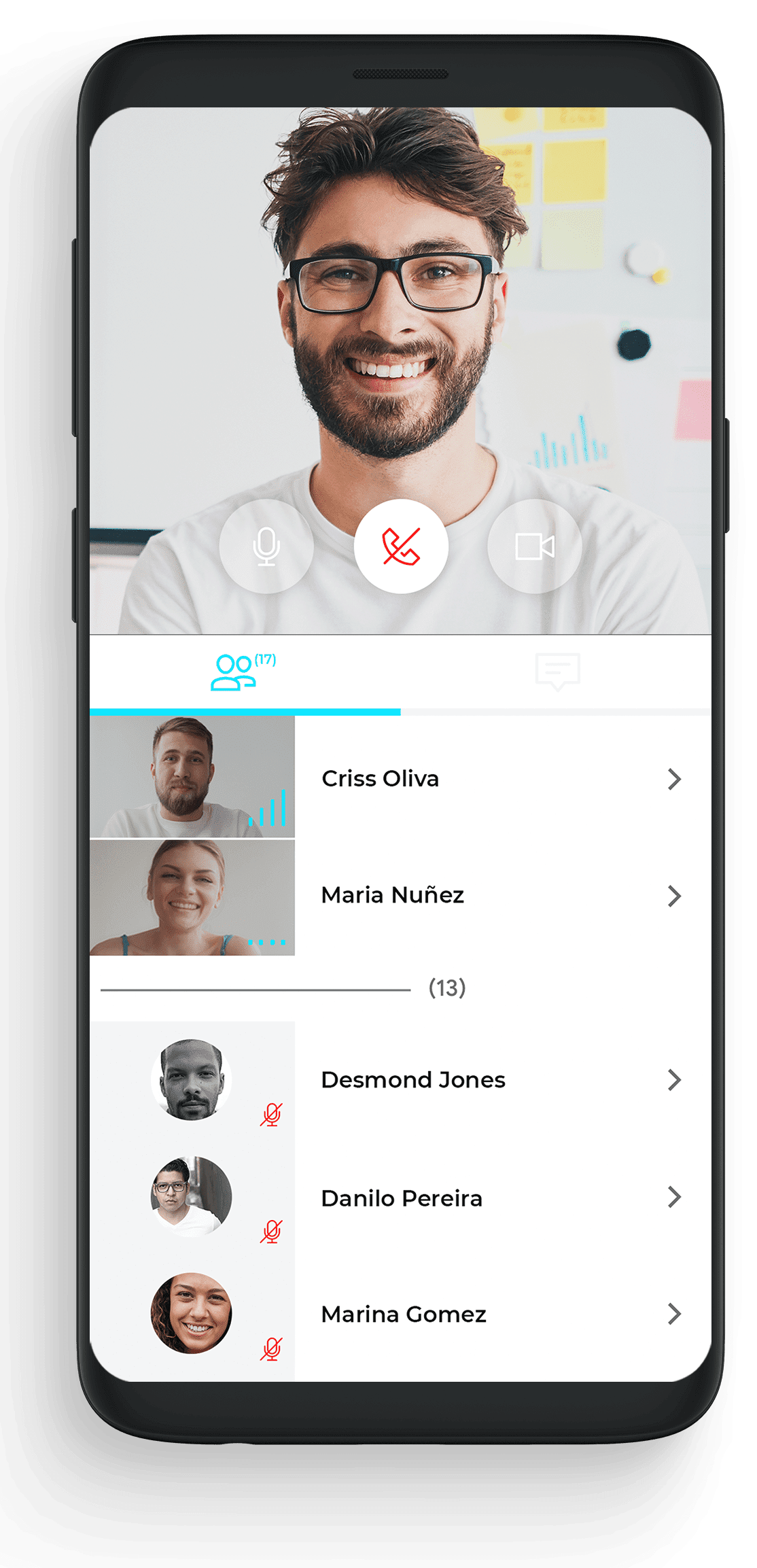 Make the switch and start thinking in English
Practice is essential to improve your Aptis listening skills quickly and effectively. Here are some tips:
Let English be part of your daily life and forget about those boring and unsuccessful techniques. Now you can learn by watching movies or TV series in English, listening to podcasts or songs you like, having video chats with your friends, or playing video games.
Ambient noise can make it difficult or impossible to concentrate during the test, even more so when you're having a conversation in a language that's not your mother tongue. Focusing your attention on what you're really listening to will help you sharpen your listening skills.
3. Don't be afraid of making mistakes
There's no rule that says you can't make mistakes. They're only natural. You might understand something that's completely different from what's being said—as we all do. The important thing is to keep going and hone your ear so that the messages you receive make more and more sense to you.
4. Make friends from different English-speaking countries
Accents are different everywhere and some are a little more difficult to understand. If you have friends from a variety of countries, you'll get Aptis listening practice while you listen to them and will be able to spend your next vacation visiting amazing places.
5. Don't stop learning phonetics
Many words sound similar but have completely different meanings. This can lead to some really funny situations… or get you into trouble. Phonics exercises sharpen your listening skills. Don't neglect them!
Improve your listening and get an excellent score on your Aptis test
The Aptis listening test: What you need to know
What's tested in this section of Aptis?
Basically, your listening comprehension. In other words, your ability to listen to and understand what you are being told in English.
How many parts does this section have?
The listening test is divided into 4 parts. Part 1: Information recognition, Part 2: Information Matching, and Parts 3 and 4: Inference.
How complex are the audios?
Their level of complexity will vary depending on the type. You'll find telephone conversations, radio programs, dialogues between two people, and informational messages.
How much time will I have?
You'll have 40 minutes to answer all the questions in this test.
How many times can I listen to each audio?
In the first two parts, you can listen to each audio twice. In the last two parts, you'll only be able to listen to the audios once.
Improving your listening is possible with ABA English
We support you with our Smart Learning® method so that you can prepare for your Aptis listening test using very effective tools:
ABA Films starring native speakers
Besides being really entertaining, these are an excellent way to get used to the different accents and the speed of native English speakers.
A range of multimedia files that you can play on your computer, tablet, or cell phone, which will allow you to understand the language while you relax and have fun.
This technology allows you to record yourself and compare your pronunciation with that of native speakers. This will help you improve your listening skills and give you more confidence so that you can understand what you're being told in English without letting your anxiety work against you.
To help you sharpen your listening skills by interacting with native teachers and other students.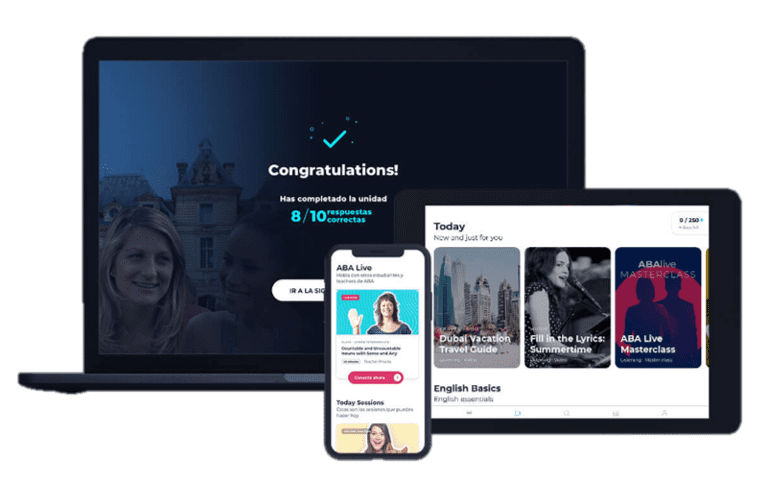 Are you ready to pass the Aptis listening test?
ABA English knows that your time and energy are very valuable. That's why it offers you all the tools you need to improve your listening and to pass this Aptis test, whether you choose the Aptis Advanced listening or any of the other versions.
Getting a new job, enrolling in a prestigious university, or enjoying learning a new language are all excellent reasons to say yes to English and join the more than 30 million students who already enjoy the adventure of learning with ABA English.
Practice, get better, and earn any English certificate