Prepare for the PET exam with ABA English
How do you feel when you are about to take an exam? Maybe you bite your nails, look around, feel like the examiner is looking right through you, chew on your pencil, or your mind might even go blank.
The psychological factor plays a key role in passing an exam in English, PET included. This is especially true if you don't feel confident, either because you don't feel prepared or because you don't have a clear understanding of the type of test you're taking.
Remember that the PET (or B1 Preliminary) represents an intermediate, B1 level, according to the CEFR. At this level, you'll have to demonstrate your ability to communicate fluently in everyday situations like on a trip to an English-speaking country, for example.
At ABA English, the digital English academy, we'll teach you English comprehensively, with varied and fun content, by means of our unique Smart Learning® method, which will help you get the PET exam practice you need to pass successfully.
What does the PET exam evaluate?
The Cambridge PET exam evaluates the four basic English skills: reading, writing, speaking, and listening.
According to the CEFR, at the B1 level, you should be able to:
Understand the main ideas of a text written in standard language.

Write simple texts about subjects that interest you.

Describe facts, situations, and desires. 

Express an opinion and provide a brief justification.

Explain a plan.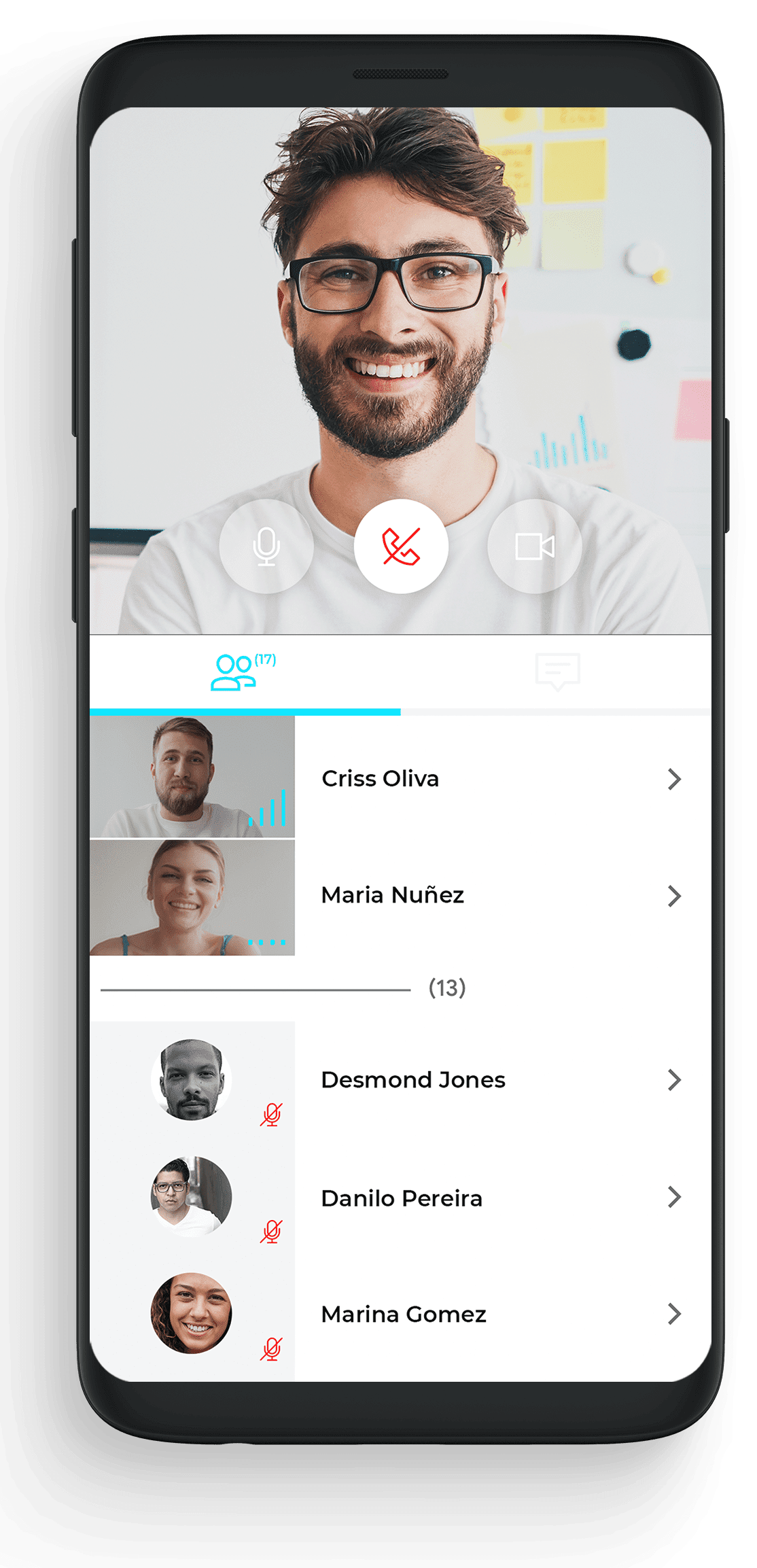 PET exam tips to help you prepare
Read each question and every answer carefully before responding. Some answers are similar and can be confusing. Use a pencil to underline, take some notes, or select a possible answer (and erase it, if necessary).
During the listening test, you'll have the opportunity to listen to the audio twice. First, focus on what it's about and write down the keywords. During the second listen, you can go over the questions and focus on the details.
3. Keep track of your time
Remember that your time is limited, so you'll need to manage it well. If you don't know an answer, move on to the next one. In the end, you can go back to the missing questions, but never leave a question blank. Even if you don't know the correct answer, you should still try.
When you write (a story, letter, or email) create an outline of the content. This will help you to clearly express your ideas and not get lost halfway through. Be aware of the word limit since your examiner will check that your writing is concise and relevant.
our nerves can play tricks on you. Don't rush to answer. It's better to speak slowly and deliberately than to rush and make mistakes. Don't compare yourself to the person next to you. Lastly, don't remain silent. What we mean is, you should avoid short answers (yes/no).
Why wait to start preparing for the PET exam?
How much time do I have to complete each part of the exam?
Reading: 45 minutes

Writing: 45 minutes

Listening: 30 minutes

Speaking: 12 to 17 minutes per pair
What is involved in each part of the exam?
You'll have to read five advertisements or short messages about everyday situations. Then, you'll be asked to match the descriptions of 5 people with 8 texts. Finally, you'll have to read both short and long texts and respond to multiple-choice and fill-in-the-blank questions.
You'll have to write an email reply and then write an article or story (both should be 100 words).

You'll hear monologues and dialogues and will have to answer multiple-choice and fill-in-the-blank questions. In the end, you'll listen to an interview. Pay attention to the speaker's attitude and opinions.
You'll be tested along with another person. First, you'll have to talk about yourself. Then you'll be asked questions about a picture. Finally, you'll have a general conversation about interests, experiences, and opinions.
What grades can I get in the overall score?
You can receive an overall grade of A, B, C for your PET, where a C is a pass and an A is outstanding.
Are all subjects tested on the same day?
As far as possible, yes. If no examiners are available, the speaking will be scheduled for a different day.
Why should I prepare for the PET exam with ABA English?
The unique Smart Learning® method stands in contrast to traditional methods, offering a learning experience that is personalized and fun.
With the Smart Learning® method, you can:
You can choose the time of day you want to study a microlesson on your mobile phone, tablet, or computer.
Learn at your own pace with what you like
Once you access the platform, you choose the topics that interest you, which will determine the structure of your daily plan.
Pleasant and varied lessons
ABA English, the digital English academy, allows you to practice your English comprehensively with pleasant and varied lessons that you will be notified about daily. You'll perfect all your linguistic skills using interesting content in different formats, such as short films, chats, live sessions (Speaking Sessions), blogs, short quizzes, and a lot of practical exercises.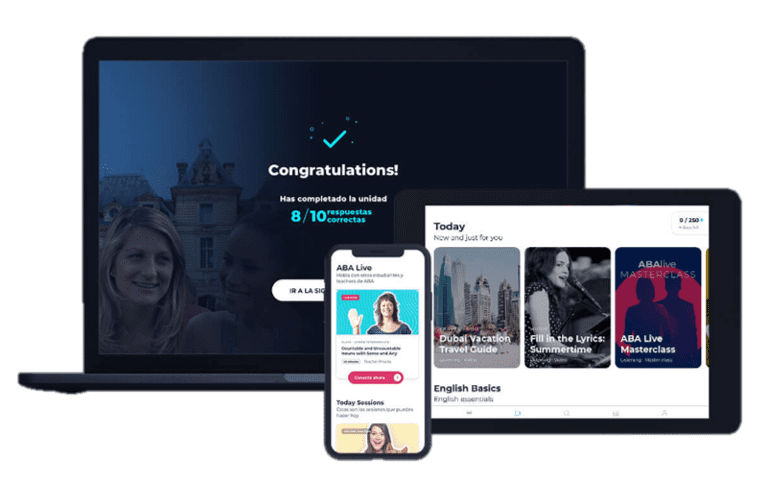 Why are you waiting to prepare for your PET English exam with ABA English?
There's only one way to prepare for your PET exam: practice, practice, practice! ABA English, the digital English academy, will help you to prove that learning English is possible through an experiential and practical approach to the language.
30 million students worldwide (from 170 countries) confirm that ABA English is the best choice to prepare for your PET exam. We follow the guidelines of the Common European Framework of Reference for Languages, with modern and fun content that will allow you to successfully pass your exam in English (PET).
Practice, get better, and earn any English certificate