The Cambridge First Certificate
We'll help you successfully get your FCE
The FCE (First Certificate in English), also known as the B2 First or the First exam, is the most popular exam from Cambridge University, corresponding to the B2 level of the CEFR.
At this level, you'll be able to communicate fluently in an English-speaking country, study at an international university, and function autonomously in an English-speaking work environment.
This certification is highly important since it's the minimum prerequisite for admission to many universities abroad as well as for visa applications in various English-speaking countries.
 ABA English, the digital English academy, is well aware of this challenge and offers you the best tools with a varied, unique, and fun methodology to help you in the process of preparing for your First Certificate.
How should I prepare for the First Certificate?
First, you need to know the language skills you need to achieve for this level. This will allow you to clearly establish your goals to prepare for the First Certificate.
The First Certificate in English will show that you can:
Maintain effective communication with an interlocutor, expressing your opinions and arguments.

 

Listen to and read the news.

 

Write different types of texts, such as reports, letters, emails, and articles, presenting the advantages, disadvantages, opinions, and different points of view regarding a particular subject in a detailed and argumentative way.
Preparing for the First in English is a challenge that will demand time, concentration, and support from the best to successfully achieve your goal. ABA English will accompany you through this process using the Smart Learning® method, which will allow you to learn English in an experiential and entertaining way, with many daily learning opportunities.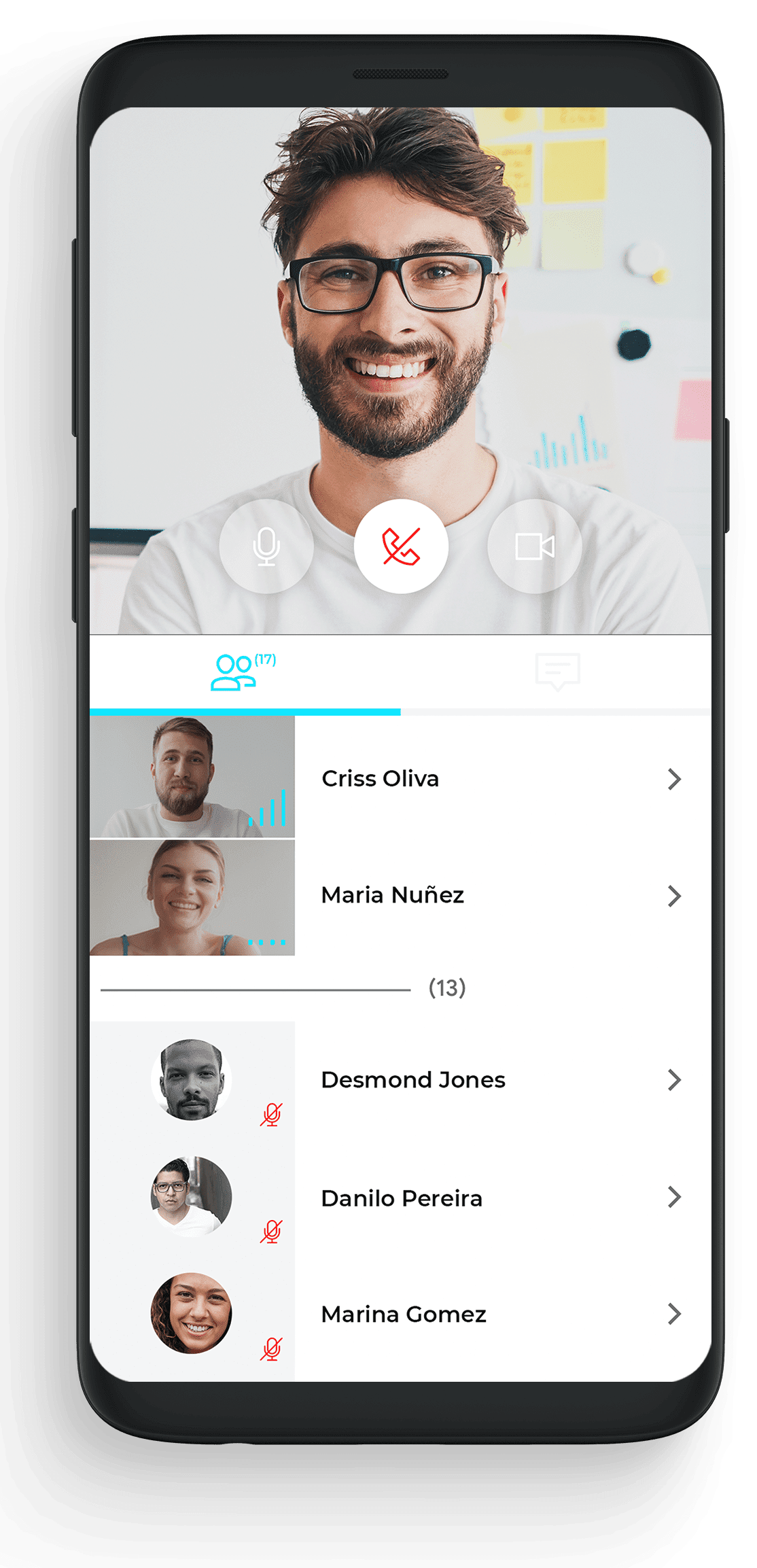 Tips for getting the First Certificate
Keep the following tips in mind to improve your English level.
What we want to say is that the first (and second) thing you should think about every morning is English. This means that you should create a bilingual environment in your home, studies, and/or at work.
For example, start reading a book in English, only listen to music in English, watch English movies, and/or download English apps, like the one from ABA English.
You can start by writing essays about any topic that interests you. Do you like photography? Try to describe your favorite pictures. Why do you like them? Write about their positive and negative aspects. Share your opinion. If you can, chat with your friends. Try to have a friendly debate about a topic and defend your position.
If you have someone to practice English with, you need to overcome your fear and take the plunge. Practice makes perfect and you already have the foundation you need to improve your speaking. Don't wait until your pronunciation is perfect to do this since making mistakes is part of the process.
Watch and analyze the news of the day using the main English-speaking news channels (BBC, Fox, Sky News). You'll find a lot of expressions and vocabulary that could be very useful when studying for the FCE Cambridge.
What are you waiting for? Yes, it's possible to prepare for the First Certificate (FCE) starting from today.
FAQs about the FCE Cambridge
How long is the First Certificate valid for?
One of the advantages of the Cambridge FCE is that you only have to take it once. It's valid forever so you can add it to your CV without any problems. It will definitely provide added value since it's highly respected at all levels.
Is it difficult to obtain this certification?
It's normal for you to feel insecure, particularly if it's the first time you're going to take this type of test. Don't rush the test date. Prepare yourself thoroughly, ask your teachers for support, and take short tests in each skill to correct your mistakes and see where you need to improve.
How long will it take to get my results?
If you have taken the computer-based test, the results can take up to 3 weeks. If you take the paper-based test, your results can take a bit longer.
What if I get a high score? What if I get a very low score?
As long as you score above 60%, you'll get your Cambridge First Certificate, which is equivalent to the B2 level of the CEFR. If you get an outstanding result on this test, you'll still get the same certification. If your result is between 45% and 59%, you'll get the certificate for the previous level, which is the PET (Preliminary English Test).
Why study with the ABA English method
Through the innovative Smart Learning® method, ABA English, the digital English academy, distinguishes itself from conventional English courses.
At ABA English, the digital English academy, we offer you diverse content (art, culture, gastronomy, science, marketing, etc.) so that you can improve your vocabulary and practice each linguistic skill properly.
Learn with what you like! When you log into the platform, you'll answer an onboarding questionnaire, which will help you configure your daily plan according to your interests and preferences
Guidance and practice opportunities
With live sessions, you'll be able to interact with other students, native teachers, and guest experts, which will increase your learning opportunities.
Flexibility and consistency
With daily lessons on your mobile, tablet, or laptop, you can access hundreds of lessons, quizzes, videos, podcasts, short films, and much more—whenever you want.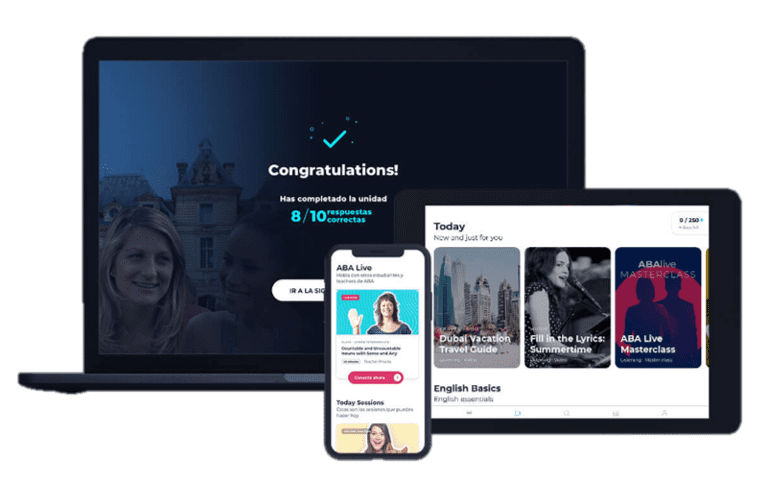 Are you ready to get your First Certificate in English?
More than 30 million students in 170 countries agree that ABA English is the passport to an experiential, unique, and fun way of learning English.
We follow the guidelines from the CEFR and Cambridge and work on all the necessary language skills to make your preparation for the First Certificate in English complete and effective. With dynamic, personalized lessons and varied content, you'll have hundreds of opportunities to learn English at your own pace, whenever you choose to.
If you want, you can also take our complete 6-level English course, from A1 to C1/Business, so that you can speak English like a native.
Practice, get better, and earn any English certificate