Improve your listening with ABA English
If you're about to prepare for a Cambridge certification and are afraid of the Cambridge listening test specifically, remember that you're not alone.
We know that it can sometimes be frustrating when you're trying to understand a movie in English and have to rely on subtitles. You're studying English and yet still find yourself wondering, 'When will I ever understand English? This is so complicated!'
The same might happen with songs or even when you're trying to talk to someone and have to say, "Excuse me? Could you repeat that please?" Don't worry, this is completely normal. Listening comprehension is a process, so be patient.
ABA English offers you a new, effective, and fun method that will allow you to build the confidence you need to get certified, without any problems.
Why should I improve my listening for Cambridge?
Hearing isn't the same as listening. You can listen to English for hours, but if you don't understand what they're saying, you're wasting your time. It's no use knowing a lot of words and phrases if you find them incomprehensible when spoken by a native.
Without good listening skills, communication breaks down. This also affects your ability to interact appropriately while speaking.
At ABA English, the digital English academy, we'll help you prepare for the Cambridge listening test with a unique, diverse, and fun methodology so that you can obtain your Cambridge certificate without any problems.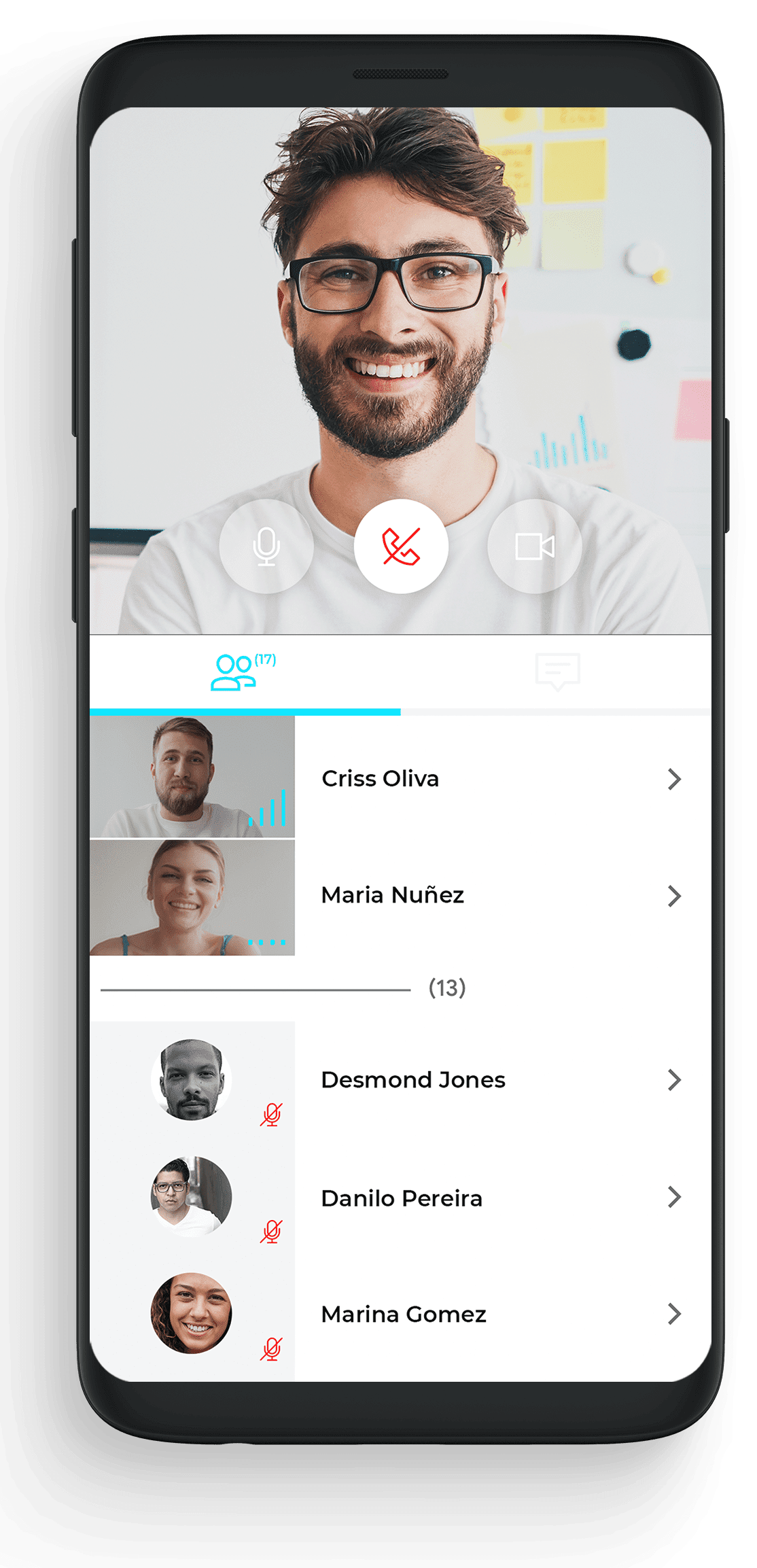 Tips to prepare for the Cambridge listening test
The difficulty of the test audio will vary based on the certificate you want to obtain. However, there are common guidelines and recommendations that you can keep in mind when preparing for the Cambridge listening test.
Figure out the general idea first
You may not be able to understand the text 100%. The important thing is to try to understand the central theme or idea of whatever you're listening to. Look for sample audios on the internet and try to decipher what they're talking about, without subtitles or transcripts. Then check your answers.
During the tests, you may find distractions that can keep you from finding the correct answer. These distractions could be single words, which, if you don't put them in context, could lead you to a totally different interpretation.
Watch movies and listen to music
You'll definitely need to spend time listening to English to accustom your ear to the sounds of the language. Doing this while having fun will be much better for you. If you can't understand everything, you can use subtitles in English.
Not everything can be translated literally. Pay attention to the use of idioms, phrasal verbs, idioms, and sayings that will help you to enrich your listening comprehension.
Join conversation clubs and practice with friends.
Get your Cambridge certification and show how much you know
FAQs about Cambridge listening
Which test is the most recommended in terms of listening?
Keep in mind that you must pass the exam in person. There are two versions, which will depend on the test center: paper based (the classic test with pencil and paper) and computer based (where you answer on a computer).
The latter is more convenient since you can listen to the audios using headphones. The speaking test is the same in either case since it's face to face.
What happens if I fail a language skill?
You don't have to pass any specific skill to get your Cambridge certificate since your final score is the sum of all of the sections in the test.
What kind of audios can I expect during the test?
You'll find a variety of audios, depending on the level being tested, including monologues, anecdotes, stories, conversations, news, advertisements, interviews, and so on.

The answers won't be obvious. You'll have to infer them from the context or situation, the emotions and reactions of the people, and the emphasis put on some words.
How ABA English can help improve your listening
ABA English has developed its Smart Learning® method, which allows you to optimize your listening while balancing it with the other linguistic skills.
What makes our study method different from the others?
You learn with what you like, with diverse, modern topics that you can choose during the onboarding process.
Take advantage of live sessions or Speaking Sessions with native teachers and special guests. You can also practice with students from all over the world.
Short films that reflect real-life situations, live classes, podcasts, blogs, articles, chats, and much more.
Permanent contact with the language
You'll receive daily notifications to complete the microlessons with quizzes and short exercises. The app allows you to track what you learn along with your progress.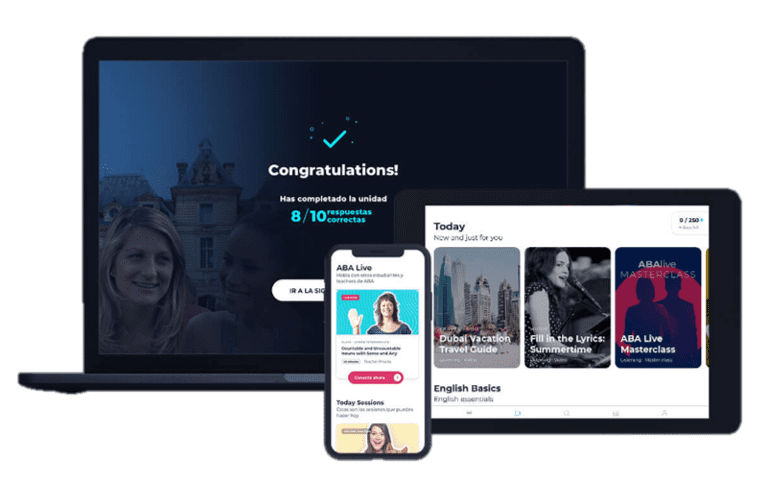 What are you waiting for?
The ABA English study plan follows the guidelines from Cambridge and the CEFR (Common European Framework of Reference for Languages) to offer you a dynamic, effective, and fun experience. We use a variety of resources to strengthen each skill so that you can improve your listening (and other skills) for the Cambridge test and get your certificate without any problems.
The time has come to take your English skills to the next level. More than 30 million students in 170 countries have put their trust in us because they know our method works. What are you waiting for?
Practice, get better, and earn any English certificate