We'll help you prepare for the KET exam
The KET (Key English Test) is one of the most basic certificates from Cambridge, which is one of the most prestigious assessment institutions in the world. Cambridge has recently changed the names of its exams to better reflect the levels of the CEFR. Consequently, the KET is now called the A2 Key.
The A2 Key, or KET, demonstrates your ability to communicate in English in simple or everyday situations. You may think that passing is easy, but you must prove your ability to understand what you read, express yourself in writing, understand what you hear, and express yourself orally – all in English.
At ABA English, we're ready to guide you on the path of preparing for the KET exam. We'll help you strengthen and practice your skills with a fun and innovative method. Do you want to learn while having fun?
Are you ready for the Cambridge KET exam in English?
Do you recognize everyday expressions in English and can you use them to make yourself understood? Even though the A2 level represents a basic command of English, you'll need to demonstrate a minimum knowledge of grammar to pass this exam in English (KET).
The KET exam is divided into three parts:
The first part (1 hour) consists of reading comprehension and writing. It will evaluate your ability to understand simple texts and to complete them with the correct words. You'll also have to write a short message of 25 words or more.

The second part is listening (30 minutes). You'll have to show that you understand simple advertisements or dialogues in which people speak reasonably clearly and slowly.

The third and final part is speaking (10 min). You'll have to maintain a conversation with two examiners and one or two other candidates. You'll have to ask and answer simple questions about personal topics.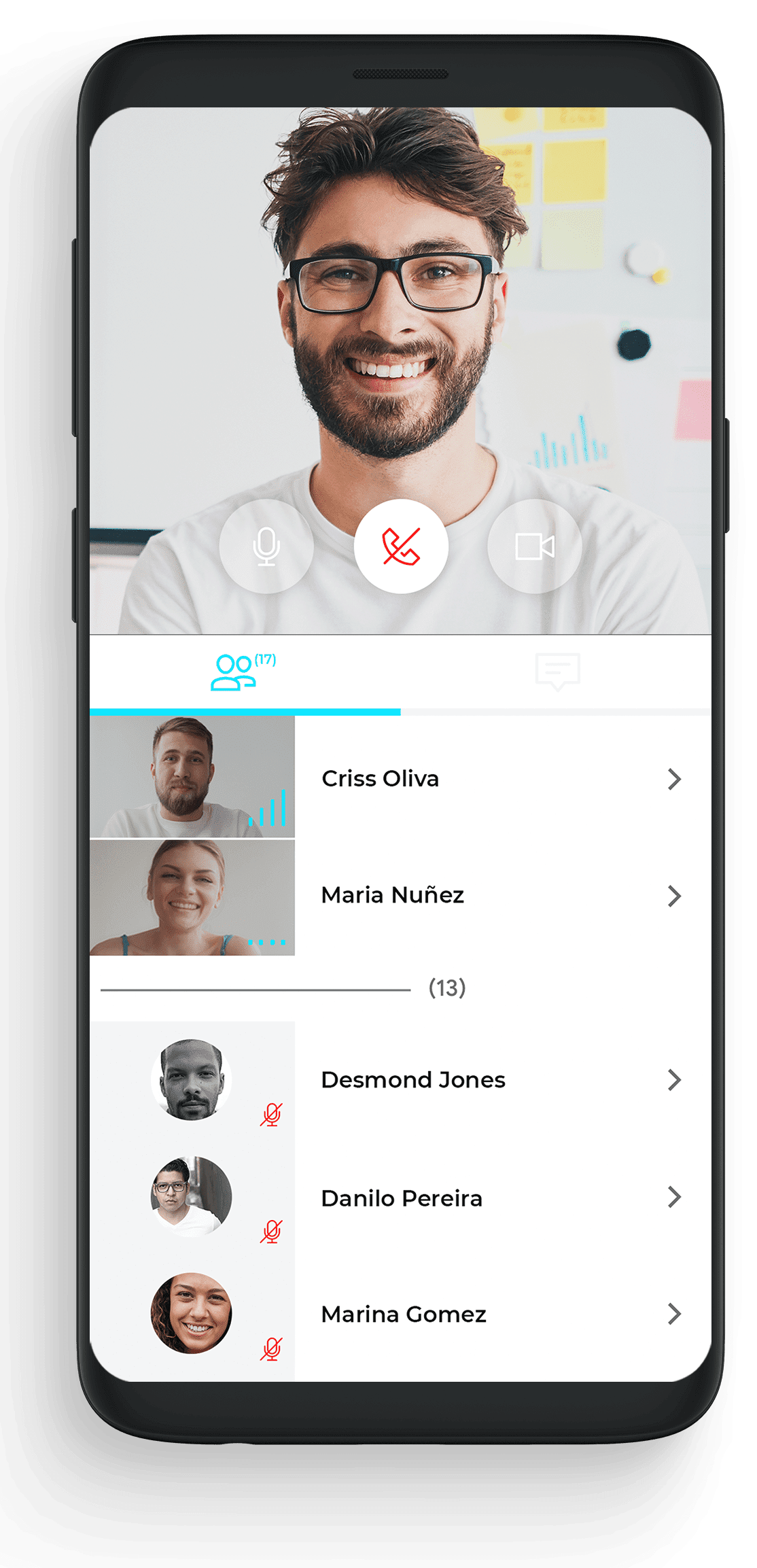 You may feel you know enough, but sometimes these exams make us doubt ourselves or reveal things that may not have crossed our minds before. Check out these tips to help you be more confident when taking the test.
1. Add some English to your life
You need to adapt your brain and your senses to English. Are you out of material? ABA English has some. Take a look at our app. We have ABA Films, podcasts, microlessons, and much more.
English movies and TV series are ideal for learning common expressions and getting used to intonation and accent. If you dare, choose English subtitles. They'll help you recognize the correct way to spell words.
3. Let yourself be helped
Do you need to be told that you write well in English? Do you want to practice speaking to overcome your fear of public speaking? With ABA English, you'll have the opportunity to interact with other native teachers and students through our Speaking Sessions in the ABA Live section. You'll be able to attend live sessions to discuss grammar and current issues with teachers and other students.
Suppose you understand everything. Good job! But… have you written anything in English lately? In general, we don't do this unless it's necessary, so try it. Start by summarizing short pieces of general content in your own words.
Try ABA English and pass the KET!
FAQs about the Cambridge KET exam
Can I take practice tests?
Yes, to make your KET exam practice easier, you'll find free samples of the exams on the official Cambridge English website. There are also many other sources that offer this type of test.
Is there a list of vocabulary for the exam?
Yes. Cambridge English has also published an official list of the vocabulary used in the KET.
Where can I take the test?
Cambridge has over 2800 authorized testing centers in 130 countries. You can find the nearest center on their official website.
Do I have to pass each of the sections to pass the exam?
No. The final grade is based on an overall score. You'll get an A, B or, C, where A is the highest.
We offer you a unique experience so you don't lose interest. That's why we create and update our content constantly. Do you like the cinema? We produce our own high-quality clips, so you'll love ABA Films. We also have podcasts, music, live sessions, and more, all with different topics for you to choose what you like.
With us, you can continue learning in your free time. In addition to the certified course with 144 units that you can take using our app, we have a Daily Plan so that you don't stop practicing with activities designed to strengthen your skills and prepare for the KET exam at the same time.
Intentionally entertaining
Our innovative Smart Learning® method promotes learning from an emotional level. We want you to enjoy every lesson, every clip, and every audio so that you can absorb English without feeling overwhelmed or overburdened by the academic workload. It's been proven that if you enjoy what you learn, it will be important to you. And if it's important, you'll remember it.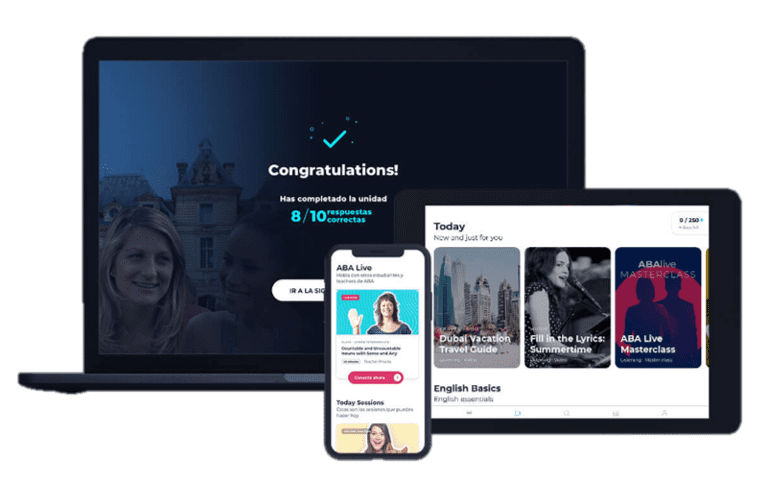 Do you want to get KET exam practice with over 30 million students?
We know you want to pass the KET exam and we'll help you achieve your goals. In our study plan, each of our lessons is designed so that every time you master a unit, you're mastering a subject that will probably be tested as part of the KET exam.
ABA English offers preparation in the four skills that will be evaluated. However, thanks to the level of personalization we offer, you'll be able to focus on what you consider convenient.
Practice, get better, and earn any English certificate