We'll help you prepare for the CAE
You've come a long way in your English studies. You know that it hasn't been easy and now you feel that you can demonstrate your full potential. You're looking at your options. Maybe you'll live in an English-speaking country as a student or for work. Or you might even look for job opportunities in your country that require an advanced level of English.
The CAE Certificate (Certificate in Advanced English) is an excellent way to validate your knowledge of English, with a level equivalent to the C1 in the CEFR. The CAE English certificate certifies that you're able to use the language for complex tasks in professional and academic environments.
Do you feel like you're not ready yet? ABA English will support you while you prepare for the CAE thanks to its Smart Learning® method, with personalized content that will help you successfully achieve your goal.
Why get the Certificate in Advanced English?
It's no coincidence that more than 60,000 people in 60 countries choose to obtain the Cambridge CAE Certificate every year. Given its high quality, the CAE has a great reputation and is accepted by thousands of prestigious institutions, universities, and companies around the world.
With the Advanced English Certificate, you'll improve your CV and gain a distinct advantage when it comes to job opportunities. Reaching this level will give you confidence in environments where the use of English is required on a regular basis. You'll be able to apply to universities abroad with complete peace of mind, or even get a work visa.
Do you want advanced preparation for your CAE Certificate? You're in the right place.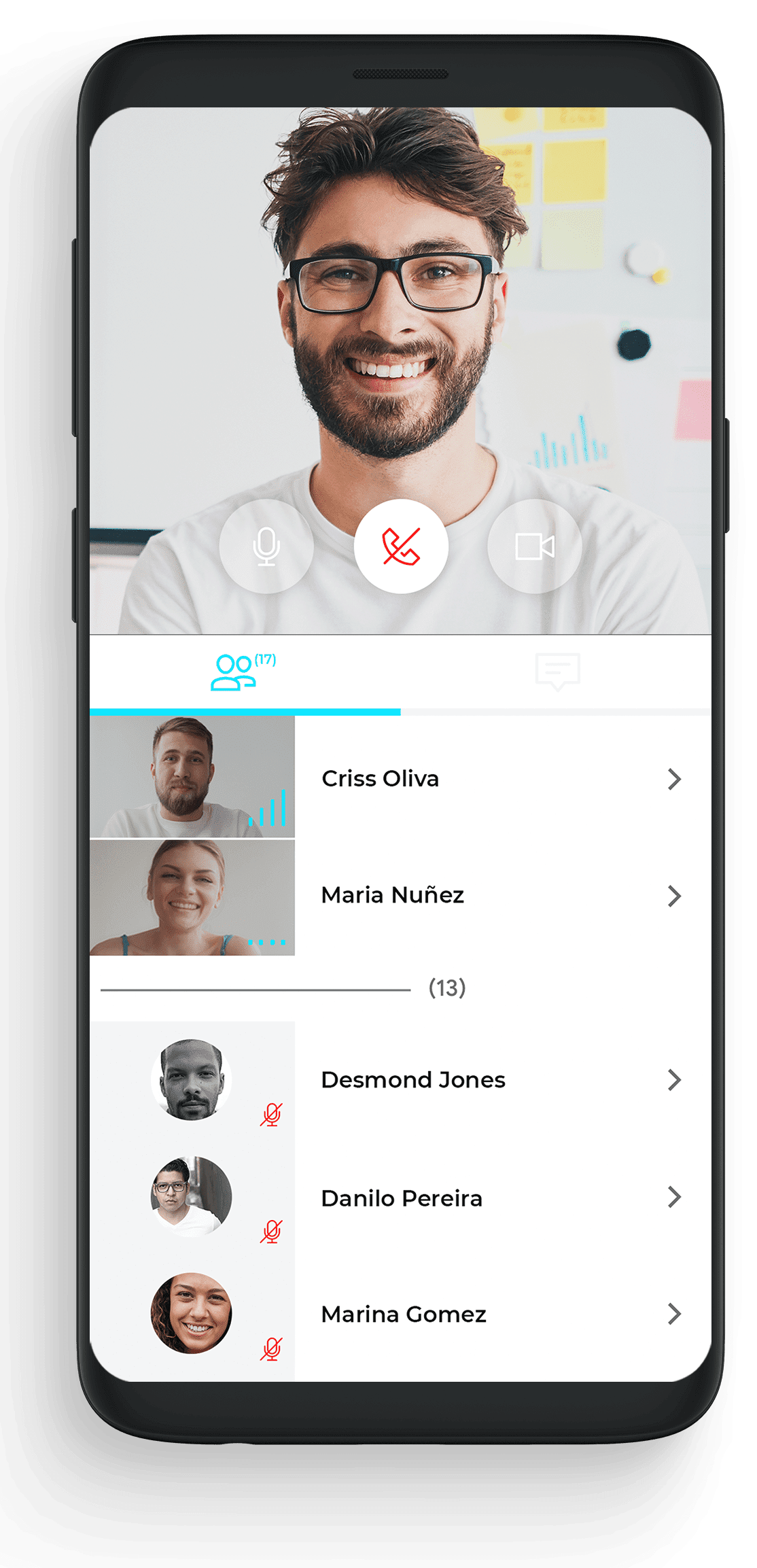 Tips for getting your CAE Certificate
It's great to know that you can go anywhere in the world and have the confidence to study or work, without needing to worry about your English skills. This is a privilege that few people can really enjoy. If you're focusing on getting your Cambridge Advanced, you should keep the following tips in mind.
Don't forget that the CAE Certificate will evaluate your knowledge of expressions and vocabulary from the United Kingdom. Read items in English, such as recent articles, and then write essays about what you read. Try to use formal language and connectors to better structure your ideas.
If you're still not sure whether to take the B2 First or Cambridge Advanced, take some online tests to find out what your current level is and which Cambridge certificate is best for you. Ask a teacher or an English-speaking friend. They may be able to help you decide.
The only way to overcome your fear is through practice, specifically when interacting with other people. Even though chatting in English, watching movies, and listening to music are excellent learning tools, it's time for you to take it one step further and talk. This is how you'll discover your most common mistakes and overcome your fears.
Perfect your grammar and vocabulary
Improve your grammar by learning new rules and more complex expressions. When reading a text or watching a video, ask questions like: Why did he say that? Who is she talking to? What tense are they using?

Finally, check online dictionaries for synonyms so that you can find new ways to say things. Read their definitions in English instead of their translations.
Get the best result on your CAE Certificate!
FAQ about the CAE English Certificate
When does the Certificate in Advanced English expire?
Cambridge certificates don't have an expiration date. You only have to pass it once.
How long will I have to wait for my results?
From 4 to 6 weeks for paper-based exams and up to 3 weeks for computer-based exams.
What score will I need to pass the CAE English Certificate?
You need a minimum of 60% to pass the exam, which corresponds to 160 on the scale used by Cambridge. (The maximum score is 210.)
What is the Cambridge English Scale?
As of January 2015, Cambridge uses a scale called the Cambridge English Scale to communicate its test results more clearly, as a supplement to the CEFR. 
These results provide detailed information about the language skills (reading, writing, listening, speaking) and an additional assessment of the use of English. You'll also receive a global score for the exam.
ABA English will help you prepare for the CAE
BA English will motivate you to practice and to have an experience-based English education. You'll have live sessions or Speaking Sessions where you can interact with students from other countries and special guests, with support from a native teacher.
Variety is the spice of life. With ABA English, you'll learn English in different formats through podcasts, blogs, short films, quizzes, interesting articles, and much more.
In traditional courses, all students use the same content, with topics that don't particularly interest them. Thanks to the Smart Learning® method from ABA English, you'll receive daily content that is personalized, fun, and has a variety of topics to motivate you to learn.
Your studies aren't conditioned by time or place. You'll have access to our platform on your mobile phone, tablet, or computer from wherever you are.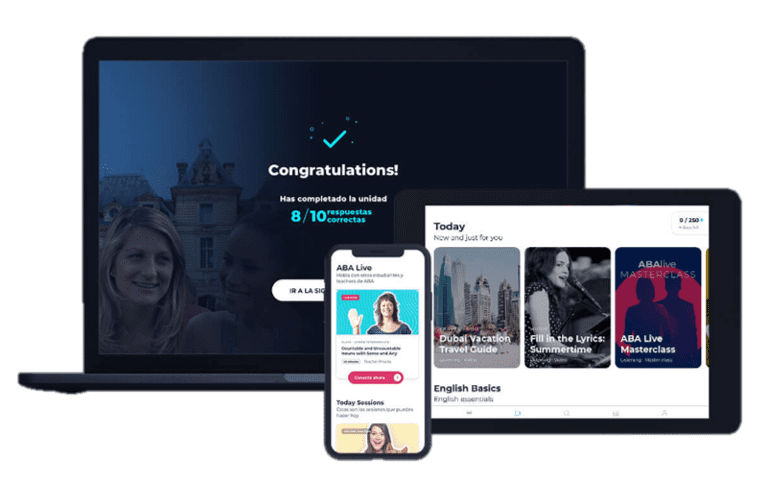 Prepare for your CAE Certificate with ABA English
With more than 30 million students in more than 170 countries worldwide, ABA English, the digital English academy, offers you all the tools you need to make preparing for the CAE English Certificate an effective, entertaining, and successful experience.
With lessons designed according to the CEFR guidelines, you can be sure that your language skills will be developed steadily and evenly. 
You decide what you want to study thanks to an onboarding process where you choose the content you receive, with a variety of topics including marketing, gastronomy, and sports. You can also enjoy short films with native actors (ABA Films) or actively participate in the Speaking Sessions, which are live sessions with teachers, students, and special guests.
Practice, get better, and earn any English certificate