The best advice for getting your Cambridge English certificate.
Cambridge University exams are different tests that assess your English level. With a high level of international recognition, having a Cambridge certificate is a key that can open many doors for you in both your personal and professional life.
Still not feeling ready? Don't worry. You're not alone! These exams differ according to your level. We'll accompany you through this challenge, helping you to improve each one of the skills you'll need in a fun, practical, and experiential way so that you can achieve your next Cambridge English certificate.
What are the Cambridge certificates?
Some institutions, universities, and/or companies require a Cambridge English certificate to complete their application process. The exams from Cambridge University are prepared according to the guidelines laid out in the CEFR (Common European Framework of Reference), which consists of a scale to determine the level of competence in a language.  
The principal certificates awarded by Cambridge University are:  
KET (A2 Key)

: This assesses your ability to function in simple situations and corresponds to the

A2 level

of the CEFR.

 

PET (B1 Preliminary)

:

Here, you need to be able to express yourself in a context of study, work, or travel. It corresponds to an intermediate level, which is B1 in the CEFR.

 

FCE (B2 First)

:

You must be fluent in upper intermediate English in a work and/or educational context. This is equivalent to the B2 level of the CEFR.

 

CAE (C1 Advanced)

: This measures efficient performance in professional and research settings. It corresponds to the C1 level of the CEFR.

CPE (C2 Proficiency):

This corresponds to the C2 level of the CEFR and certifies that you have an outstanding level of English.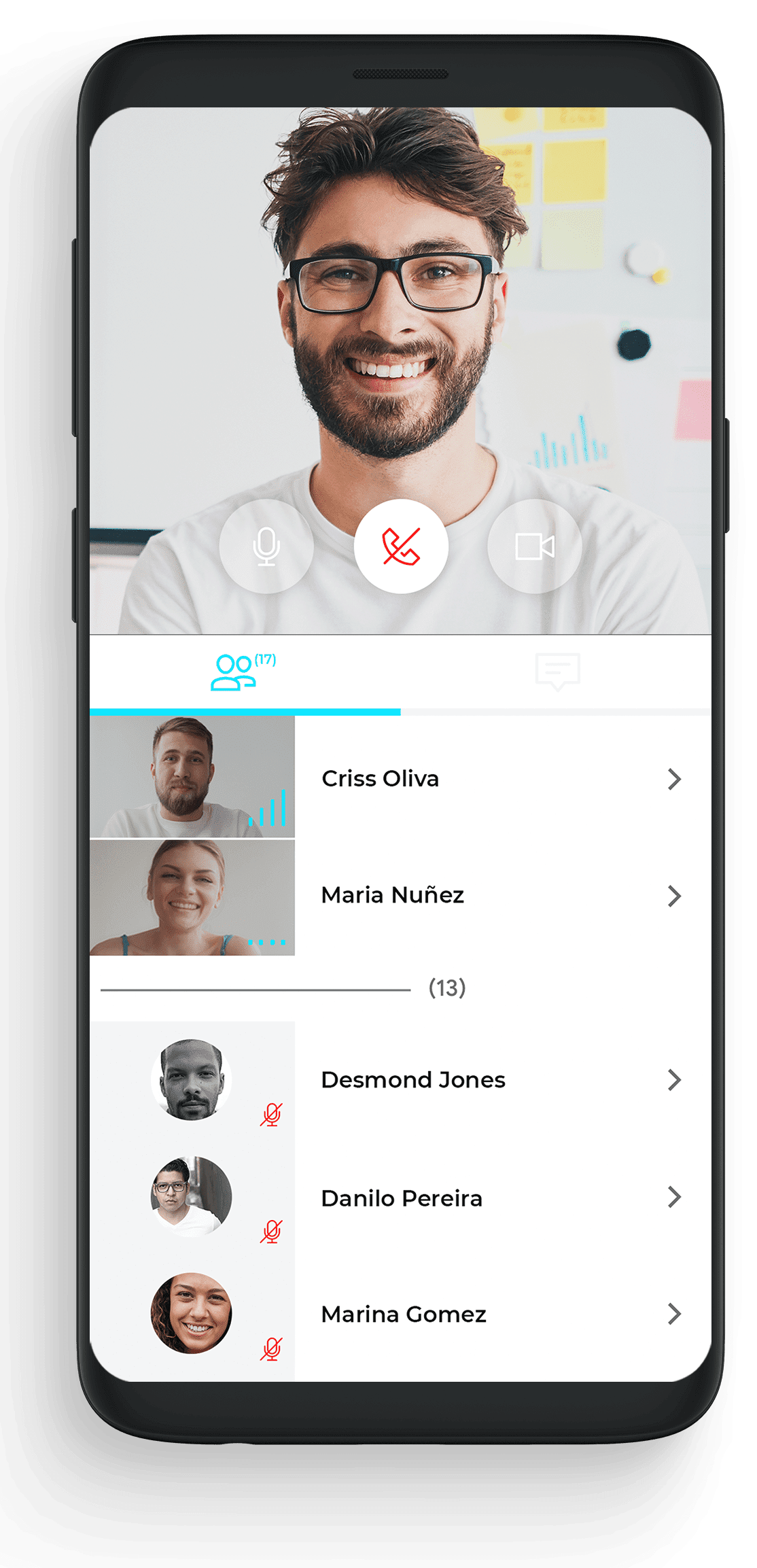 How to get your Cambridge certificate
Now that you've determined the type of certificate you're going to sign up for, keep the following recommendations in mind so that your goal of getting it becomes a reality.
1. Try to practice and have constant contact with English
There are many tools you can use to integrate English into your life. Learn songs in English, listen to and read the news (BBC, CNN), chat with your friends in English, or download some apps like the one from ABA English to make your learning experience continuous and fun.
2. Identify your strengths and weaknesses
Speaking may be your strength, but you have trouble writing correctly in English. Maybe grammar gives you a headache, even though you love listening to the language while watching TV programs and films. Identifying your weaknesses will allow you to organize your study priorities and balance your language skills.
Make sure you have enough time left before the day of the exam and organize a study schedule. Study daily and write down any doubts that may arise.
Why are you still waiting to get your Cambridge certificate?
FAQs about

the

Cambridge certificate
What are the benefits of getting a Cambridge certificate?
A Cambridge certificate is a personal challenge that will force you to study and perfect your knowledge of English. It will increase your confidence, certify your knowledge, and open many doors since this certificate is widely accepted and respected by the majority of educational institutions and companies around the world. 
How long is this certificate valid for?
One of the main advantages of obtaining the Cambridge English certificate is that you'll only have to take it once since it's valid for life.
How can I get it?
You can register at any of the 2,800 centers worldwide, all of which are backed by Cambridge University.
How long will it take to receive my certificate?
It can take up to 8 weeks for you to receive your Cambridge certificate, but this can vary according to the date and type of exam.
Do I need to present a certificate for the previous level to take the next one?
You don't need to have any previous certificates. You only need to verify that the certificate you want to acquire corresponds to your current level.
How ABA English will help you prepare
Studying with the Smart Learning® method from ABA English will make the difference when compared to other traditional methods. With this unique, distinctive, and entertaining learning experience, we'll effectively guide you towards obtaining your certificate.
Study using the things you like
With conventional methods, you're forced to study topics that don't particularly interest you. With the Smart Learning® methodology, you choose the content based on your tastes and interests so that learning is motivating, personalized, and fun.
Online interactions with teachers, students, and experts
Some online schools only offer passive methods, with no possibility of practicing or measuring your knowledge. With our Speaking Sessions, you'll be able to talk with other students and participate in debates with guests who are experts in multiple topics.
We'll prepare you for the exam
Our content is based on a comparison between various certification requirements, such as those from the CEFR and Cambridge. This means that every time you master a topic on our course, you'll have actually mastered a topic that will probably appear on the Cambridge certificate exam. Great, right?
Traditional classes are dependent on schedules and the availability of a certain teacher or a specific place. ABA English offers you a flexible digital method, where you'll receive notifications on your mobile, tablet, or laptop to practice whenever you want during the day.
Variety is the spice of life! We offer different innovative formats for learning such as videos, podcasts, articles, and much more.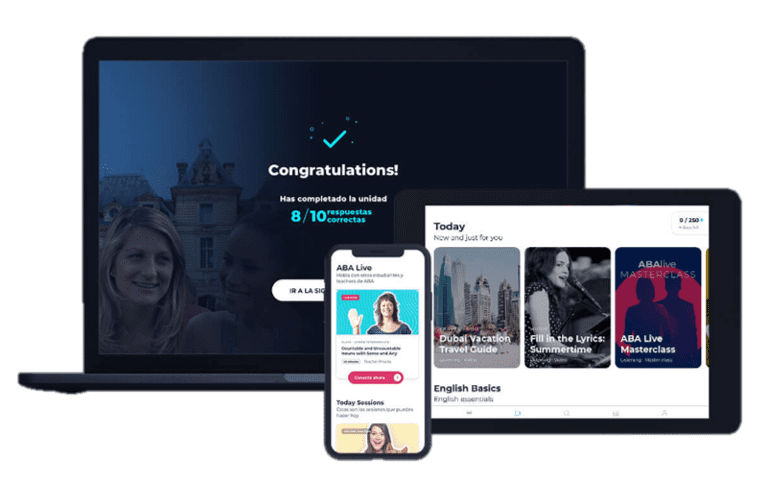 Are you ready to dive in?
The Smart Learning® method is based on the fact that we learn better and faster when we're having fun. That's why we're inviting you to live this unique and fun experience using any of the tools you prefer: microlessons, Speaking Sessions, chats…
Used in more than 170 countries by more than 30 million students worldwide, ABA English is the digital English academy that offers you all of its experience and knowledge in teaching English so that you can perfect all of the linguistic skills necessary to obtain your Cambridge certificate.
Practice, get better, and earn any English certificate