We'll tell you how to prepare for the FCE reading
Cambridge is arguably the most prestigious certification body in the world. Its FCE exam (First Certificate in English), now called the B2 First, will qualify you to study, live, and work independently in an English-speaking country.
You may think that the FCE reading test isn't that complicated, but you should bear in mind that the FCE is a rigorous exam. Over 1 hour and 15 minutes, you'll be expected to complete a seven-part test with a variety of texts. You should be prepared and know that ABA English has the perfect method and content for this challenge.
How do you prepare for the FCE reading?
How long has it been since you read an essay? Have you read one in English? Our point is that there are many types of texts and their structure and writing styles are sometimes quite different. It goes without saying that in order to prepare for a reading test, you have to practice reading, but doing so passively isn't enough. 
Do you think you need to prepare? Evaluate your reading comprehension level by tackling texts that you consider complex, clearly identifying the words and parts that you didn't understand.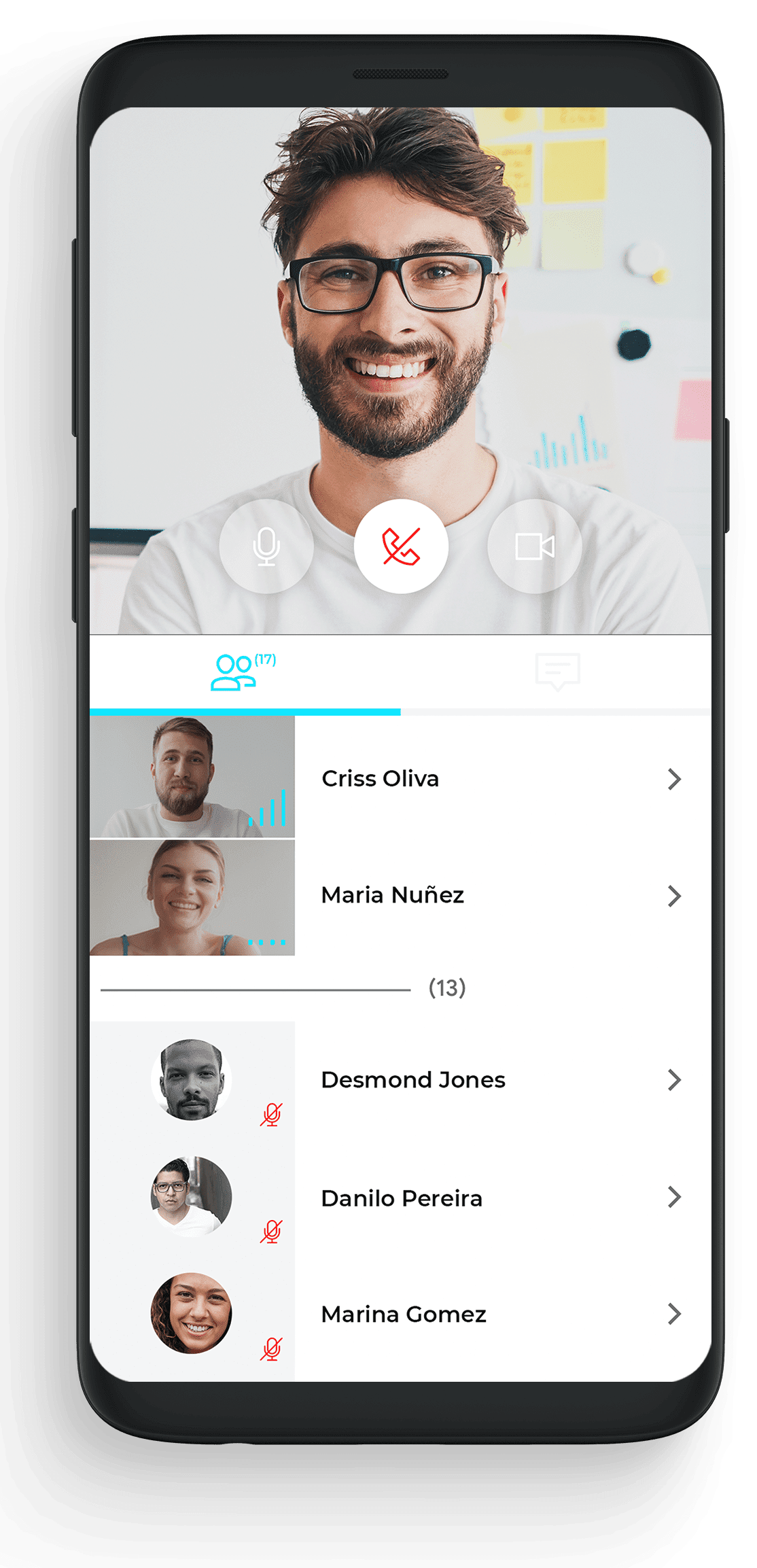 Some FCE reading tips to help you prepare
1. Keep track of your time
Practice won't just improve your comprehension level, but your reading speed as well. If you have to read a paragraph or a sentence over and over again to understand what it's about, you probably won't have time to answer all the questions. Start by timing your reading and setting a goal.
2. Variety is the spice of life
Do you like reading novels? Are you a fan of scientific journals? Look for different types of texts: technical, literary, informal, scientific, and so on. This will expand your vocabulary and help you adapt to different writing styles.
3. Hone your observational skills
Concentration and attention to detail are key to reading comprehension. We process so much information every day that our brains have learned to read between the lines. Don't get overconfident. If you want to improve your FCE reading, remember that the answers may be in the details that you'd normally overlook.
You must be able to extract the main ideas from the texts and, therefore, must strengthen this skill by writing summaries of your readings.
Start practicing your reading with ABA English!
FAQs about the FCE reading
What kinds of texts are included in the test?
The test has seven parts and you'll have to read about 2200 words. The texts come from a variety of sources, including newspapers, professional magazines, novels, professional content, news, and so on. We recommend downloading the sample tests to familiarize yourself with these types of texts.
What are the sections of the test like?
Of the 7 sections of the test, the first four are on Use of English. This means that reading will be in sections 5, 6, and 7.

FCE Reading Part 1 (Section 5) is multiple choice and requires you to identify opinions, feelings, or circumstances implied by the text. FCE Reading Part 2 (Section 6) requires that you insert sentences into a text to clarify the meaning of the text. FCE Reading Part 3 (Section 7) tests your ability to find information by matching sentences to paragraphs or independent texts.
Are the answers in Section 5 in order?
Yes. This can serve as a guide for you, if you read the questions before reading the text as a whole.
Will I lose points if I answer wrong?
You'll lose the points you'd earn for the correct answer, but there's no penalty for errors. Answer all the questions, even the ones you don't know. You might get lucky with some of them.
Why should you prepare for your FCE reading with ABA English?
Take the following benefits of ABA English into account. You won't find anything like this in traditional academies or courses.
We're the digital English academy with a presence in more than 170 countries and with more than 30 million students. We're constantly innovating to optimize English language learning and have developed academic and technological resources so that you can have an immersive English experience.
Conscious of the shortcomings of traditional methods that lead students to lose interest and drop out after not seeing results, we developed our Smart Learning® method. It promotes learning through entertainment, making it easier for the brain to assimilate through its affinity with the content and the way it's delivered. We also manage to make the process enjoyable and keep you motivated.
Even though we offer a complete English course with 6 levels and 144 units, we're more than that. With our educational app, you'll always have microlessons, exercises, and a variety of content, such as articles, ABA Films, podcasts, and live classes, at your fingertips. Everything is integrated into a personalized Daily Plan so you can continue learning from anywhere and at any time – all you need is your smartphone.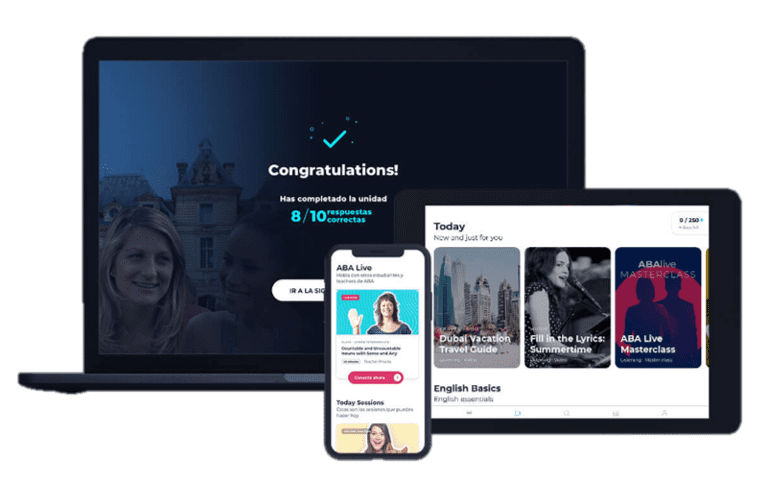 Have you decided to improve your reading for the FCE with ABA English?
Start practicing now by discovering all the content that we've designed to strengthen your reading comprehension, starting with grammar and vocabulary. We assure you that it will be so entertaining that you won't even notice you're studying.
Practice, get better, and earn any English certificate