The PET (or the B1 Preliminary) is one of the certificates offered by Cambridge. In this case, it's for an intermediate or B1 level. This is a very attractive certificate for students around the world because of the international recognition that it has and, of course, the multiple educational and professional doors that will be opened thanks to its widespread acceptance.
Like most official English exams, the PET certificate contains four tests to evaluate your reading, writing, speaking, and listening skills.
In this article, we'll talk specifically about the PET speaking test, which is perhaps one of those you fear the most. However, you can rest assured that we'll give you some practical advice and tell you about our resources so that you can prepare for your PET speaking test with confidence and certainty.
What will you face on the PET speaking test?
The first section, PET Speaking Part 1, has two phases. To start, the examiner will introduce themselves and ask you and the other candidate to introduce yourselves. Then, in the second phase, they'll ask you one or more questions to find out a little bit about you, your routines, opinions, etc. 
In the next part of the test, PET Speaking Part 2, the examiner will show you a photograph and you'll be asked to describe what you see. They'll ask you questions about the photograph, which you can use as clues to describe it.
During PET Speaking Part 3, the examiner will give you a topic, which you should discuss with the candidate who's taking the test with you. To help you, they'll share pictures with you that can provide insight into what you can say in this conversation. 
In the last part, or PET Speaking Part 4, the examiner will be part of the conversation about the topic covered in Part 3 through questions that can be asked of you or the other candidate. In this part, you may be asked what you think about what the other candidate says, whether you agree, or what you'd do in a similar situation.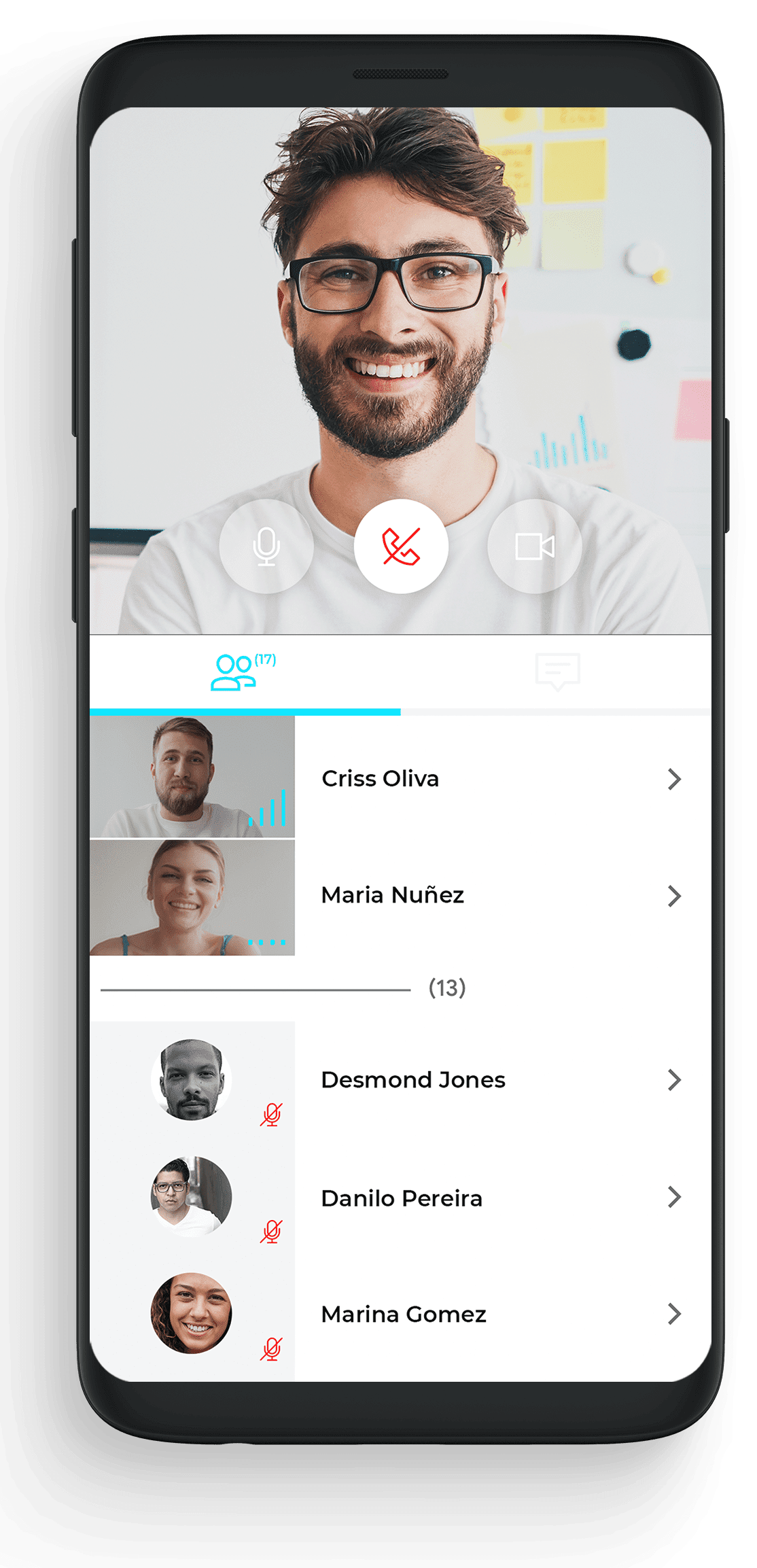 Three tips to prepare for your PET speaking
Getting to the point you want is a little easier if you know beforehand what you're going to face along the way. Here are some steps you can take to improve your PET speaking skills.
1. Don't forget about the theory
It may seem boring, but reviewing the necessary grammar structures will help you use complete and well-structured sentences. This will enable you to talk about your past, present, or future using the appropriate structures.
2. Expand your vocabulary
The second step is to look for any ways to use new words that are different from the ones you already use in your job or hobbies. Look for readings, movies, song lyrics, and so on. It's important for you to try using what you like best so that studying doesn't become a sacrifice.
3. Practice, practice, practice!
For the third and fourth parts of the PET speaking test, preparing yourself by watching talk shows, debates, and even TV series or movies in English will be very useful. Focus on conversational situations, in which people talk about themselves, discuss their points of view, and inquire about the likes and opinions of others.
You're one click away from improving your speaking and achieving your goals
Can I prepare using past tests?
Yes! You can go to the Cambridge website and download past versions of this test to practice with. There are also many exercises available on our ABA English app that will be useful for familiarizing yourself with what you'll find on the real exam.
How much time will I have for each part of the test?
The PET speaking test is divided into 4 parts that last between 2 and 4 minutes. The test lasts a total of 12 minutes. Don't panic if the examiner asks you to stop at some point. This is a good sign that you've spoken enough and that they need to keep to the time limits.
How many people will take the PET Speaking test with me?
Although this test is done in pairs, you're assessed according to your individual performance. The examiners are fair about the use of time. Don't worry, the other person's performance won't affect your score.
Improve your PET speaking with ABA English
All the theoretical and practical knowledge you need to improve your speaking can be found in our comprehensive course, which is 100% online and includes native teachers. The process will be clear, structured, and entertaining thanks to our ABA Films.
Here you'll be able to participate in our Speaking Sessions, moderated by native teachers, to build your confidence and pass the PET speaking test. You can watch as your speaking improves through real-life interactions with students from all over the world.
Through our app, you'll have access to videos, podcasts, interviews, articles, and additional content with which you'll learn to recognize different accents, master common expressions, expand your vocabulary, and much more.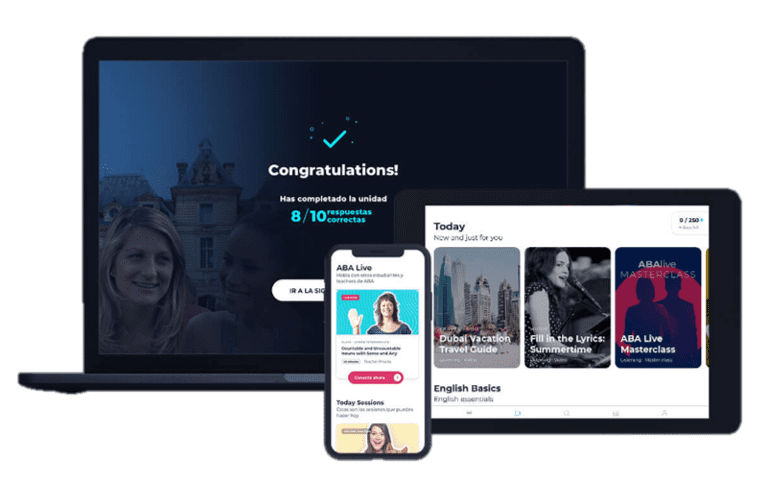 Why are we the best option for you?
We offer you an innovative and revolutionary methodology that sets us apart from the other options you might find. Smart Learning® is more than a course; it's a method that offers you a learning experience through which you learn using the topics that you like the most and, of course, based on your objectives.
In addition, Smart Learning® gets to know you before you start. So, in the beginning, we'll ask you about your interests, motivations, and the amount of daily practice you want to do. All of this along with the security that comes from having a well-structured course that's 100% online.
More than 30 million students have learned English with us. They have taught us that learning is more fluid when the process is motivating and entertaining. That's why the method will adapt to you and not the other way around.
Practice, get better, and earn any English certificate