How to pass the Aptis exam
The Aptis exam is one of the most well-known English examinations, with major acceptance and recognition at the international level. With the Aptis, you can take a multi-level exam that shows your English proficiency, whether you're at a beginner or advanced level.
In this article, you'll find useful information about the online Aptis exam from the British Council. We'll share some general information about the exam, its structure, scoring, and some tips on how to pass it.
WHAT DO YOU NEED TO KNOW ABOUT THE APTIS EXAM?
The first thing you might want to know is that the Aptis exam comes in several versions: Aptis General, Aptis for Teens, Teachers, and Advanced. Here we'll focus on giving you information about the version that's most commonly taken: Aptis General. However, if you're thinking of taking a different version, don't worry! The structure will be very similar and you can always find example Aptis exams online.
The exam format is flexible, made up of a central core of grammar and vocabulary where you'll have 25 questions for each skill and 25 minutes to complete them. Depending on your needs, you can combine this part with any or all of the four language skills defined by the CEFR (Common European Framework of Reference for Languages).
For reading and writing, there's a 30-minute reading test, which has four parts, and then a 50-minute writing test, which also has four parts. 
The listening test lasts 40 minutes and is organized into four parts. For speaking, you'll have a 12-minute test, also divided into four parts. 
If you take the full Aptis exam, you'll be given a total of 2 hours and 37 minutes to complete it.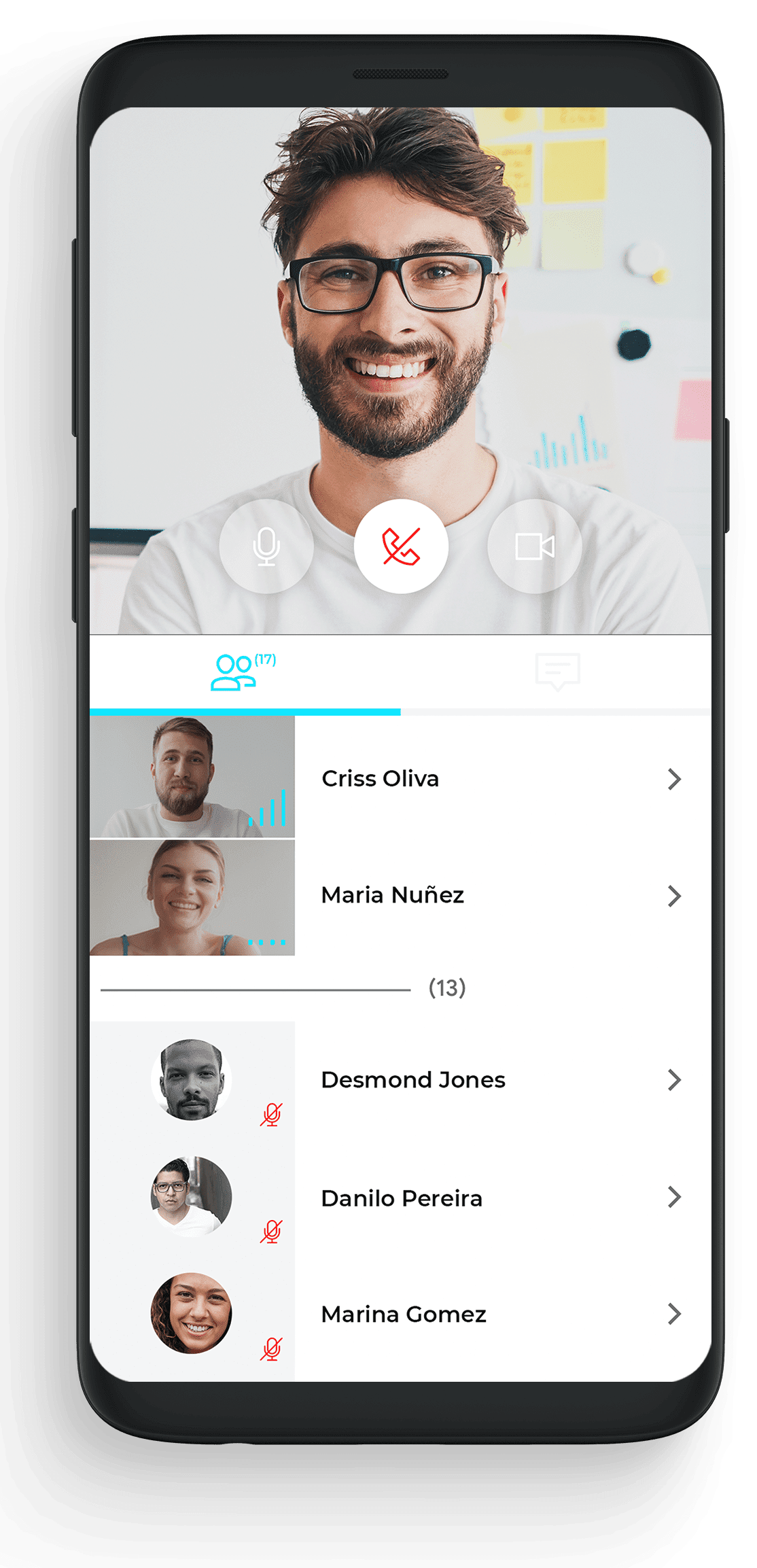 SOME TIPS TO PREPARE FOR THE APTIS EXAM
We want to share the following tips with you, which will definitely help you prepare for your Aptis exam.
1. Understand how learning a language works as a whole
Reading will help you write better. Writing helps you prepare speeches, which will help you improve your speaking. Participating in a conversation improves your listening. We could go on like this for a while!
2. Make reading and writing part of your daily life
Insert the language into everything you do. Write your shopping list in English. The notes you jot down in your cell phone, too. Change the language of your devices.
3. Watch your favorite English-speaking movies and TV series in their original language
As you progress, try to move from subtitles in your native language to English subtitles. Then, as your level improves, watch them without any subtitles!
4. Participate in conversation clubs and language exchanges
If you can't find them in your area, there are always online options such as the Speaking Sessions and ABA Live offered by ABA English.
Magic bullets don't exist. Proven methods of learning English do
FAQ's ABOUT THE APTIS EXAM
Where can I take the exam?
You must take it in a center that has been authorized by the British Council. There are hundreds of these around the world. You can find the closest one to you on their official website.
What will the results of the Aptis exam be like?
For each category, Aptis will give you a score ranging from 0–50, corresponding to the levels defined by the CEFR. In addition, the Aptis exam provides an overall score with values between 0–200 and a general level according to the CEFR.
How difficult is this exam?
One characteristic of this exam is that the first part of each test is easier and the following parts get progressively more complicated. Even if you don't have a very high level, there will be parts of the exam that won't be as complicated for you. Aptis will determine your proficiency level for each test.
Is it possible to fail the Aptis exam?
The Aptis exam is designed to demonstrate your knowledge of the language. This is why you'll always get a result, whether it's lower, like A1, or higher, up to a C2, according to the CEFR. Everything will depend on the score and level you need.
ABA ENGLISH WILL HELP YOU WITH THE APTIS EXAM
A personalized experience
Discover our Smart Learning® method. We take your interests as the starting point to offer you an experience that will consider both your goals and your level. We want to know what you like so we can design a unique and enjoyable study plan just for you.
To the certification requirements. Our methodology has been designed to meet the requirements set by Cambridge and the CEFR. You can be confident that our study plan will give you what you need to get the result you expect on the Aptis exam.
We offer microlessons so you can learn something new every day. You'll also have a great variety of exercises to practice the different components of the Aptis exam and monitor your progress.
Our Speaking Sessions will offer you the chance to learn and build your confidence by interacting with students from all over the world, talking about the topics you like while accompanied by native teachers.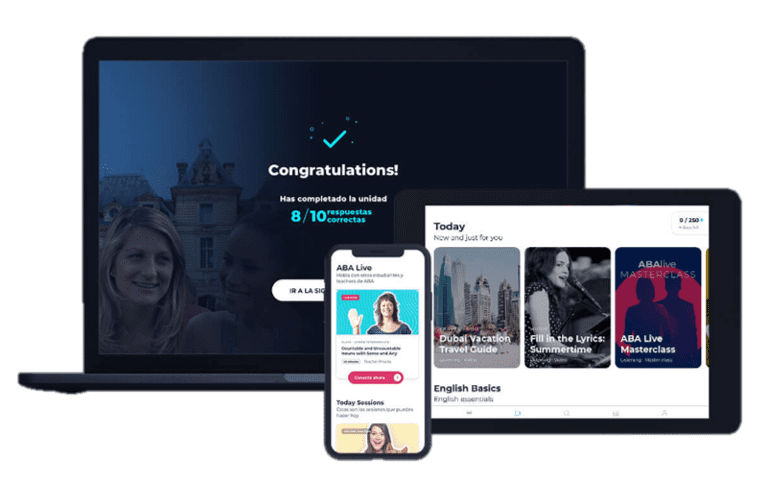 WHY CHOOSE ABA ENGLISH TOPREPARE FOR THE APTIS EXAM?
Practice is essential, but we want you to have fun while you do it. Our Smart Learning® method has been proven effective. We learn best when we're motivated.
That's why we offer you what you need to learn with topics that you like: music, movies, sports, meditation, news, cooking… And in the formats that you prefer: videos, podcasts, articles, quizzes… You choose!
You can connect from anywhere, on any device, and spend as much time as you want. We adapt to your routines and your pace – not the other way around. You define the how and the how much and we create a personalized Daily Plan for you that you'll receive on your device. 
If you thought that having fun while learning was impossible, you're going to be surprised.
Practice, get better, and earn any English certificate