Improve your speaking level with ABA English
Have you started learning English but still can't hold a simple conversation? Are your dialogues limited to short phrases like 'Hi', 'How are you', 'I'm fine', 'Thanks' or 'This is a pen'?
You may feel frustrated at times if you feel your speaking level is too low. You may even feel that you're not yet ready to take a test like the KET speaking test.
There's no reason to worry. You're in the middle of a learning process and it's normal to have trouble speaking English at first. Preparing for the Cambridge KET is a great opportunity for you to study the language with more dedication and prepare yourself for the following Cambridge exams: Preliminary and First.
Improving your speaking level for the KET will not be a difficult task if you have the right methodology and tools. At ABA English, the digital English academy, we offer a unique, effective, and fun method that will help you comprehensively improve your level of English and that will allow you to pass the Cambridge KET speaking test without any problems.
What does the KET speaking test consist of?
The Key English Test is the first Cambridge certificate, corresponding to the A2 level of the CEFR. The KET will assess your ability in all four language skills (listening, speaking, writing, and reading) at a basic level.
In the KET speaking test, you'll have two examiners and will be joined by 1 or 2 students. You'll need to hold a conversation in English, demonstrating your ability to ask and answer basic questions.
The KET consists of:
KET Speaking Part 1:

You must answer basic questions about yourself.

KET Speaking Part 2:

The candidates talk about the things they like (or don't like) and explain why.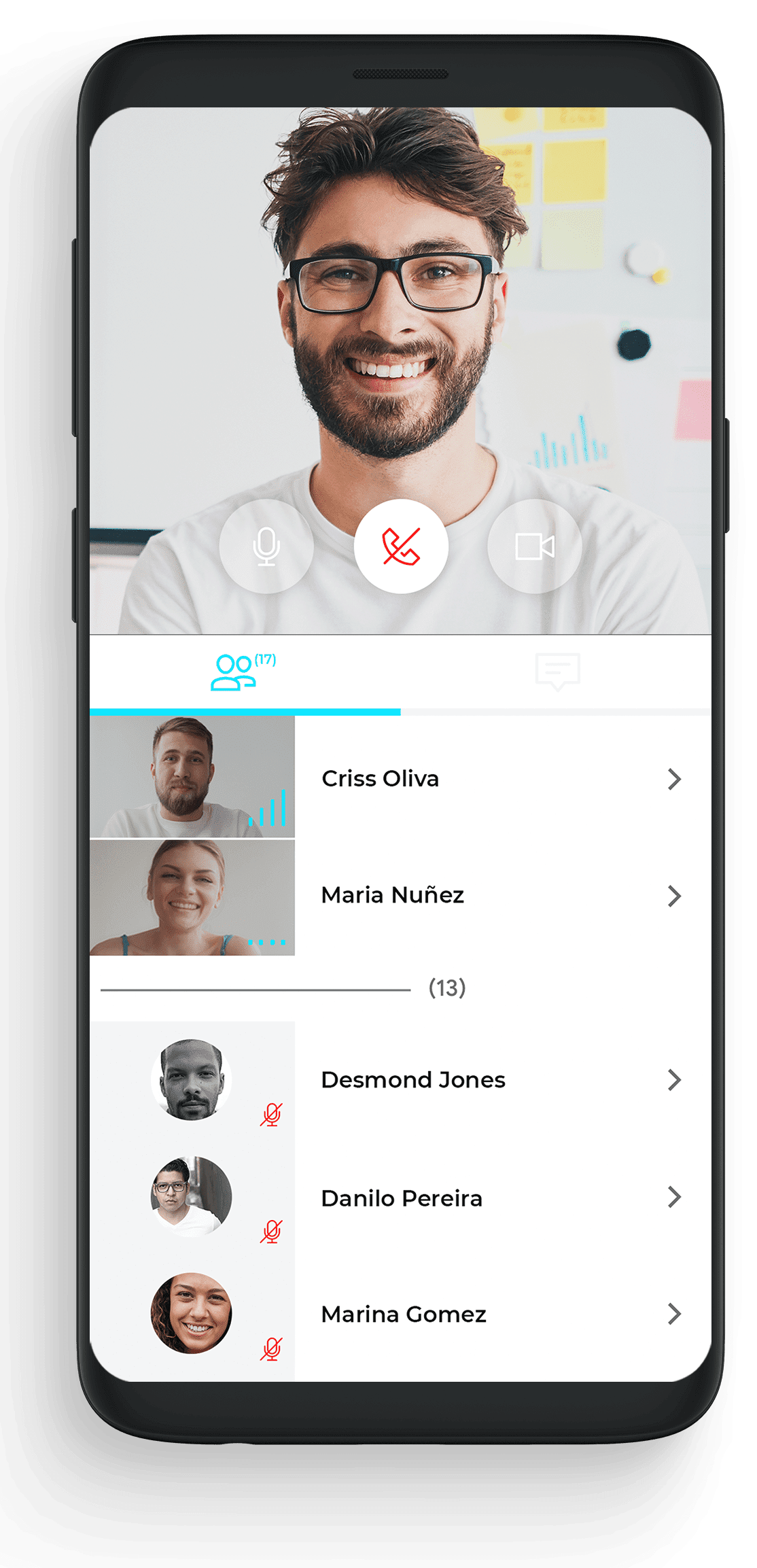 Tips to improve your KET speaking
The main obstacle when starting to practice your speaking is fear. Don't worry about what others will say. If you make mistakes, all the better, because they'll help you perfect your English.
2. Try to converse with others
Practice speaking with friends for a few minutes in English. Try to have a one-minute conversation and gradually work your way past that. You can also use social networks to prepare for the KET speaking.
If you don't know the meaning or pronunciation of a word, Google Translate will give you the closest answer.
4. Watch movies with subtitles
Watch movies and learn simple expressions. The subtitles will help you learn new words and expressions.
5. Download apps on your mobile
You check your mobile phone daily to view social media or chat with your friends. While you do that, you can take some time to consult an English app and complete a daily lesson, like you can do with the ABA English app.
Learning by singing is an excellent and fun way to learn English. Through songs, you can improve your vocabulary, pronunciation, listening, and speaking skills. You can also do karaoke with your family and/or friends. You'll definitely have a great time.
7. Watch KET speaking videos
Online, you can find some KET speaking videos with actors taking the speaking test. This will give you a rough idea of the kind of questions you can expect on the test as well as how to answer them. You don't have to memorize a text. Instead, learn simple expressions and phrases that can be useful to you.
Improve your KET speaking and enjoy the best learning experience with ABA English
How long does the test last?
The test takes between 8 to 10 minutes for two candidates. That is, each person must speak for 4 to 5 minutes max.
Is there any difference between KET and KET for Schools?
No. Both tests use the same format, level, and certification. The only difference is that KET for Schools has content geared toward this age range.
Do the two examiners talk during the test?
No. You'll only speak to one examiner. The other examiner remains silent and takes notes about the interview.
Do I need to talk to the other person being tested?
Yes, in KET Speaking Part 2, you'll have to have a conversation.
What happens if I don't understand the question?
You can ask them to repeat the question.
Why prepare for KET speaking with ABA English
Thanks to its Smart Learning® method, our digital English academy has proven to be a unique and fun alternative to traditional approaches for the following reasons:
Through the Speaking Sessions, where you can interact with students from other countries, special guests, and the academy's native teachers.
You learn with what you like
As soon as you log into the platform, you'll be able to select the topics that are of interest to you (art, culture, gastronomy, sports, etc.) and that will determine your Daily Plan.
Permanent contact with the language
Every day, you'll receive a notification to study a short, practical, and entertaining lesson. Best of all, you can consult this whenever you want, from your mobile phone, tablet, or computer.
You won't get bored since you'll have access to varied and interesting content in multiple formats, such as blogs, podcasts, short films, articles, grammar quizzes, virtual classes with native teachers, and much more.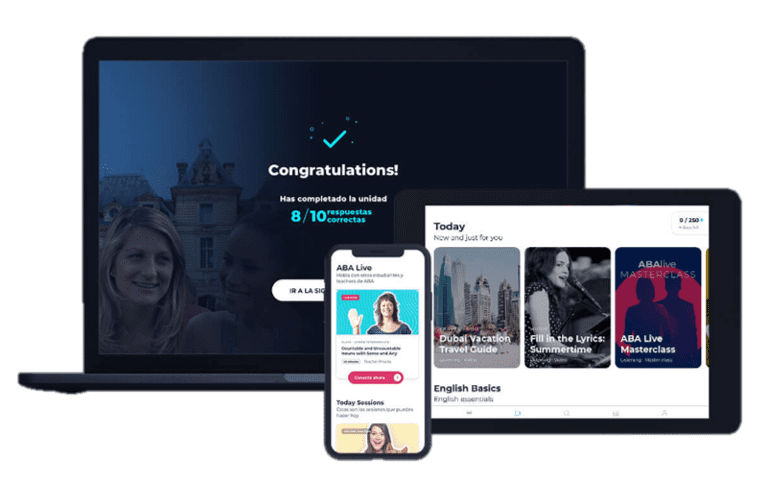 Why wait to improve your KET speaking skills?
The Smart Learning® method from ABA English will provide you with a personalized, fun, and flexible learning experience so that you can learn English without complications. You'll have everything you need to overcome the fear of speaking in English and to pass your KET speaking test.
30 million students in 170 countries confirm that our school is the best option for improving your KET speaking. We'll prepare you comprehensively, that is, by strengthening each language skill according to Cambridge and CEFR guidelines.
Practica y mejora para obtener cualquier certificado de inglés