Improve your speaking for the CAE
You have an excellent command of the language and you move like a fish in water when in an English-speaking country. Having a high level of English is the key to getting certified. That said, you shouldn't let anxiety play any tricks on you.
It's normal to feel a little nervous when it comes to taking the speaking test for the Certificate in Advanced English (CAE). To reduce your stress level and prevent your mind from going blank, it's important for you to have full confidence in your abilities and, of course, to prepare well.
The Smart Learning® method from ABA English, the digital English academy, will be very useful. First of all, because it covers all the topics that will be evaluated by the CAE, since it's been developed according to the guidelines of the CEFR and Cambridge, and, secondly, because it takes into account your personality, tastes, and interests.
Are you ready to take the CAE speaking test?
There's a phrase that is becoming common to many students, 'I did well, but I could have done better'. ABA English wants to support you so that you can get excellent results on your speaking test and feel the satisfaction of having spoken with confidence, showing that you can really manage wonderfully in English.
Few things are more uncomfortable than those moments of silence when you can't think of anything to say. The only thing that escapes you is a nervous chuckle that shows you've become completely paralyzed by nerves.
To avoid having those dead air moments in your speaking test, you must be certain that there's no place for a lack of confidence or a fear of public speaking in the exam room. The information below will certainly help you to overcome these fears and remain calm when the long-awaited test date arrives.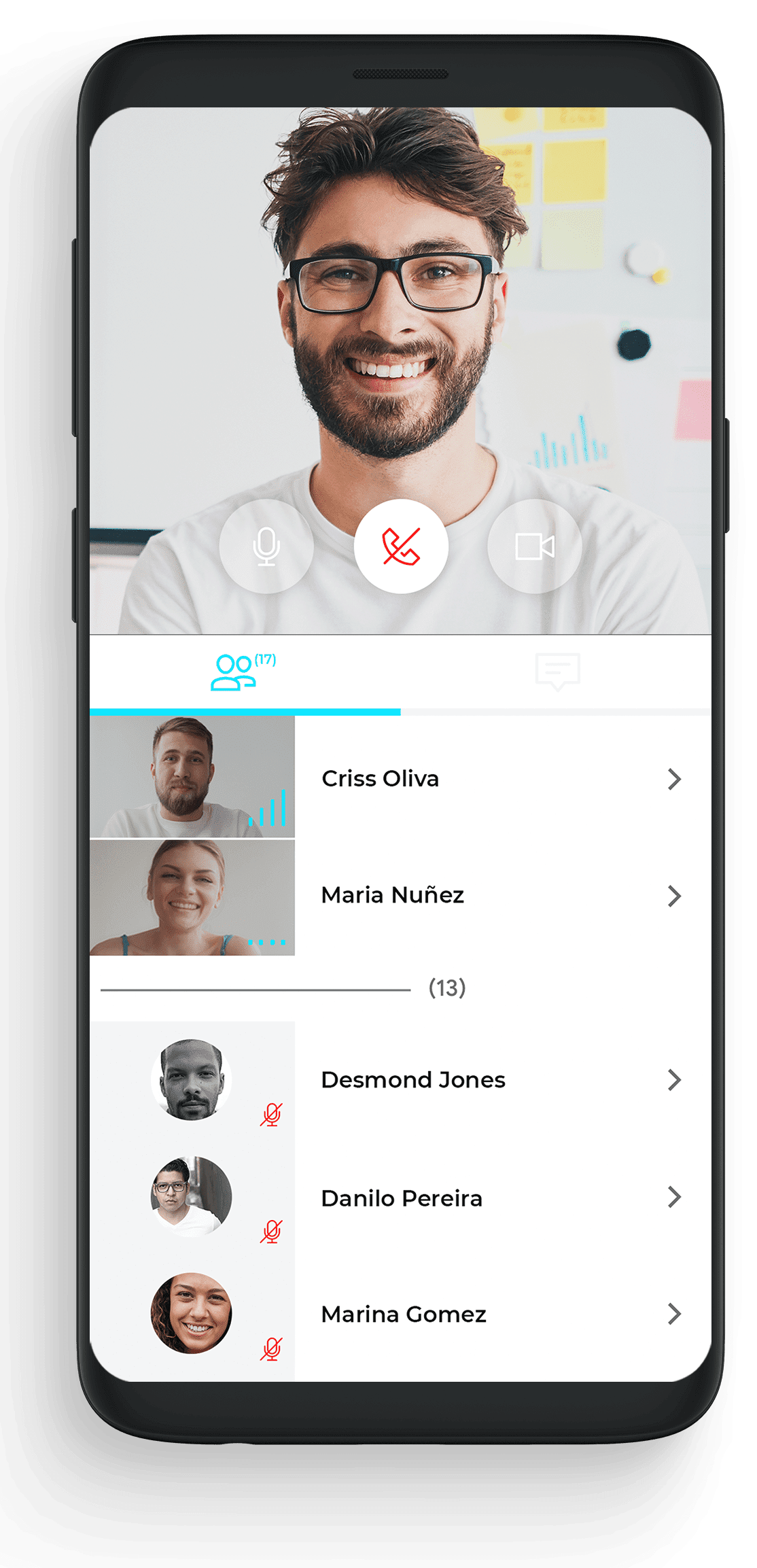 Prepare for your speaking test and get excellent results by following these tips:
1. Talk to native speakers
Participate in video conferences or Speaking Sessions, like the ones offered by ABA English. Social networks are also an excellent resource to make new friends and chat with them.
Fluency is important, but you also need to incorporate more words. The sagas, comics, movies, TV series, and even video games you like are very effective resources.
3. Take advantage of the expressions in the language itself
Phrasal verbs are very helpful when you want to surprise someone during a conversation. Make up funny stories with them, try to find them in song lyrics or movie subtitles, and learn many more!
4. Look for interactive exercises
Download an app like the one from ABA English, which allows you to choose the topics that interest you to practice with, doing exercises of the advanced level is essential when it comes to improving your speaking skills!
Prepare your speaking test with ABA English and prove your proficiency
More about the CAE speaking test
How many parts are there in the CAE speaking test?
It's divided into 4 parts: CAE Speaking Part 1, CAE Speaking Part 2, CAE Speaking Part 3, and CAE Speaking Part 4.
What does CAE Speaking Part 1 consist of?
It's a two-minute interview. The examiner will ask you questions about your personal and professional life.
What does CAE Speaking Part 2 cover?
The examiner will ask you and another student to compare some pictures and then will ask you some questions. You'll be asked about the other candidate's images and vice versa. The examiner will give you three minutes to answer.
What should I do in CAE Speaking Part 3?
The examiner will describe a situation. For two minutes, you'll have to brainstorm with another student. After that, you'll have one minute to try to reach an agreement with your partner.
What will I be asked in CAE Speaking Part 4?
You'll be asked to engage in a conversation with your partner for four minutes while your examiner asks you different questions.
Speak English like you've always wanted with ABA English
Unlike traditional methods, our learning method, Smart Learning®, has your tastes and interests at heart. It allows you to experience English, strengthen your knowledge, and perfect your speaking skills with the topics you like.
This technology allows you to record some lines from the dialogues you listen to during the ABA Films and compare your pronunciation with the native speakers. You'll be able to correct your mistakes and perfect your speaking skills to impress your examiners.
Download it on your tablet or cell phone and set up a Daily Plan to improve your oral expression. Remember that you choose the schedule, so you can practice anytime and anywhere.
We know that social networks are one of the spaces you enjoy the most. That's why ABA English offers you the possibility to connect to super fun classes that will allow you to prepare your speaking, to reach and/or maintain the advanced level.
You'll speak with students from all over the world, practice your speaking, and improve your fluency from wherever you prefer and at the time that best suits you. A native-speaking teacher will moderate the class.
A complete English course
ABA English offers a complete course that covers six levels, from A1 to Business. Improve your skills by taking the advanced courses and perfecting your speaking.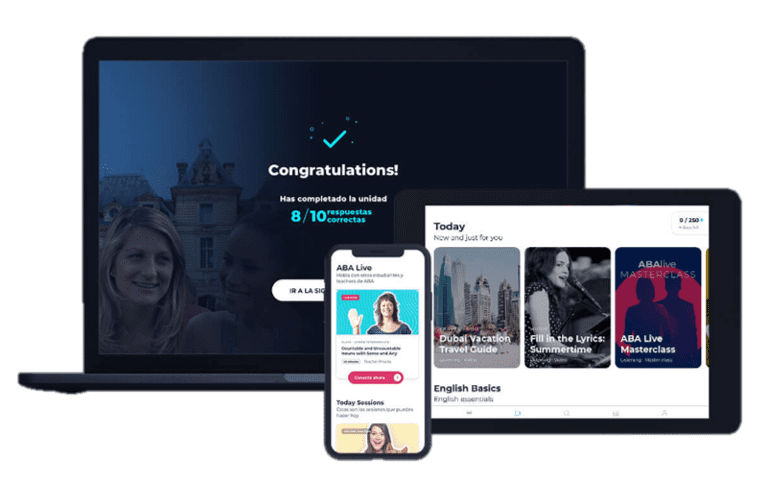 Ready for the advanced level?
Gaining higher-level language skills is a way to better position yourself in a dynamic world with increasing demands.
Earning the Certificate in Advanced English is a way of showing the world that you have an outstanding level of English. That's why ABA English wants to help you get excellent results that will allow you to achieve the academic and/or professional success you want.
Practice, get better, and earn any English certificate