Learn all about the PET certificate in English and how we can help you get it
If you're here, it's because you're not exactly new to this English thing. What you want is to test your knowledge to measure yourself a little, continue to overcome challenges, and conquer increasingly advanced levels as you master this language.
In this section, we'll share useful information with you about the Cambridge PET certificate. You'll find general information about the certificate and practical advice that can help you prepare for it. We'll also tell you about our unique and innovative method to help you get your certificate. We're sure that you'll love it!
What skills do I need to master to get a PET certificate?
PET stands for Preliminary English Test, one of the Cambridge English exams designed for those at an intermediate level. If you pass it, you'll have a non-expiring certificate for a B1 level of English, according to the CEFR.
Since we're talking about having an intermediate level of English, you must have specific knowledge to obtain this certificate.
In general, you'll need to be able to understand the main arguments of a conversation or a text. You should be able to talk about everyday topics such as your favorite hobby, interests, studies, or work.
Also, if you're one of those people who love to travel, having your PET in English means that you can easily get around in the most common situations: asking for directions, buying tickets for a museum, or ordering in a restaurant. Along with these, you'll need to be able to defend your opinions on a basic level.
Now that the skills you'll need to achieve your PET certificate in English are clear, check out all of our practical tips to prepare for it.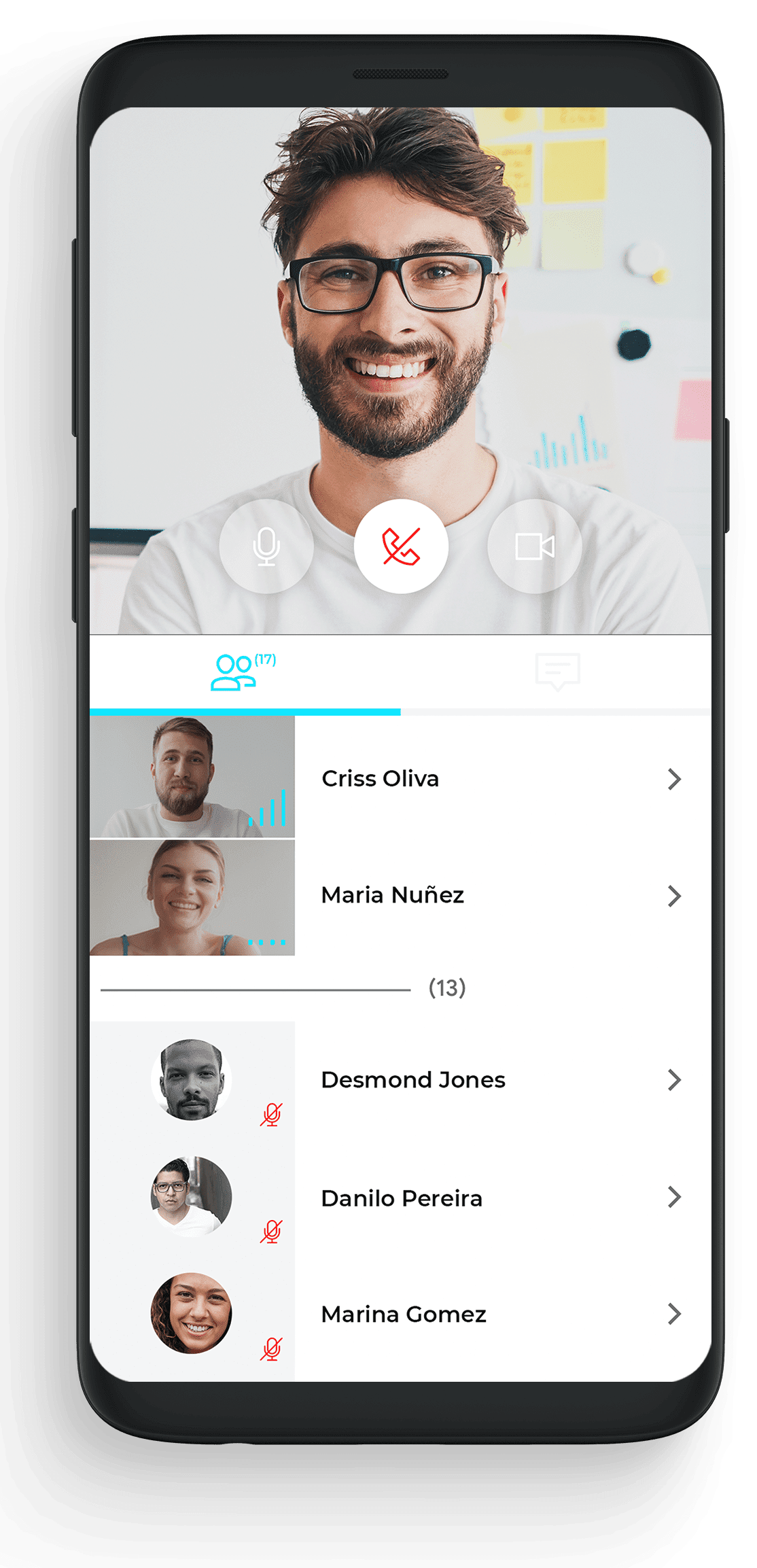 Useful tips to prepare for your PET certificate in English
There's no magic formula to get a PET certificate. But by following these tips, you'll gain confidence and feel much more ready to face this challenge.
1. To begin with, get to know yourself!
Ask yourself what your strengths and weaknesses are in English and what basic skills you'll need to get this certificate.
You can do this with the Daily Plan that ABA English recommends based on your schedule, interests, and level. Have you checked out our app?
3. Read about your favorite topics
Make a habit out of reading to improve your comprehension skills. You don't need to read quantum physics books, your favorite topics will be enough.
4. Don't forget to practice your pronunciation
Forget your shyness and try to talk to native speakers. You're bound to find places in your city that are popular with tourists who want to get to know you.
5. Take advantage of every opportunity to improve your listening
You can do this by listening to podcasts or the news in English while you're on your way to work or university. You can also watch your favorite TV programs in English to get used to hearing different accents.
What are you waiting for? Get ready to get your PET certificate in English now!
FAQs about the PET English certificate
What is the PET certificate?
It's a diploma that forms part of the certificates issued by Cambridge University to accredit a certain level of mastery of the English language. The PET is designed for students with an intermediate level of English.
What are the benefits of obtaining a PET certificate?
With the Cambridge PET, you'll get a certificate that won't expire, is issued by an institution that has extensive international recognition, and is accepted by many universities, companies, and educational institutions.
Where can I get a PET certificate?
Cambridge English has 2,800 centers in 130 countries where you can take the exam in person.
What CEFR level is the PET certificate equivalent to?
While Cambridge has its own measurement scale, the equivalencies of its certificates with respect to the CEFR levels are clear. The PET is equivalent to a B1 level of English.
Prepare to get your PET certificate with ABA English
ABA English stands out thanks to its revolutionary Smart Learning® methodology that offers you a completely personalized and entertaining learning experience.
We have a wide range of content to suit your tastes and interests, which will allow you to strengthen the different skills that the Cambridge PET evaluates.
We provide you with a series of exercises that allow you to measure your progress. Each activity corresponds to a grammar topic that's been specified by Cambridge.
With our Smart Learning® method, we start with your current English level and work with you to reach your goals in your own time and at your own pace. The app allows you to configure whether or not you'd like to receive notifications to study at any time during the day.
Compliance with requirements
Unlike other English programs, ABA English complies with the requirements of Cambridge and the CEFR. So, you can be sure that what you're learning in our study plan will be reflected in your PET certificate.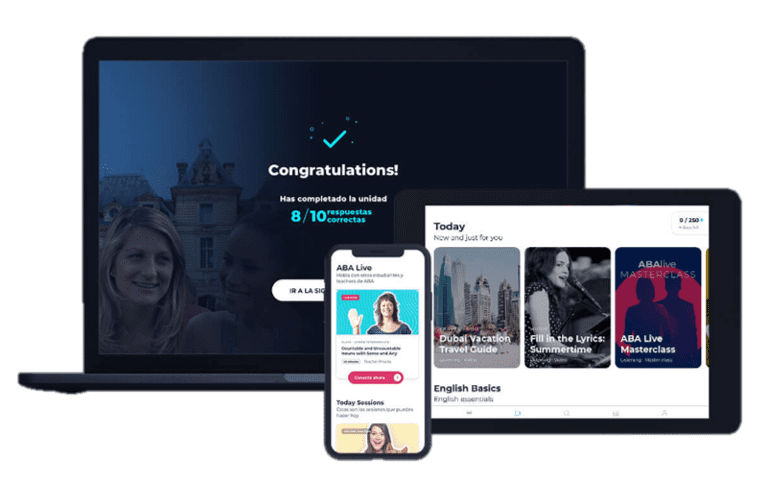 Why prepare for the PET certificate with ABA English?
The Cambridge PET certificate has many advantages. To help you obtain it, we invite you to try our revolutionary Smart Learning® method.
With this 100% online methodology, you'll reach the point that you want in a structured way, where you aren't only learning but also having fun. You'll have the opportunity to interact with students from all over the world through our Speaking Sessions, where native teachers moderate debates about the subjects you like the most.
Our microlessons are designed to let you enjoy yourself while learning and improving the speaking, writing, listening, and reading skills you need to get your PET certificate through podcasts, articles, videos, interviews, and masterclasses.
Practice, get better, and earn any English certificate