Everything you need to know about the IELTS certificate and how to get it.
If we were to talk about certificates, you'd have a number of internationally recognized options to choose from. The IELTS is a certificate that uses a British approach, developed by Cambridge University, the British Council, and IDP Australia.
Are you interested? ABA English has a unique method for you that you'll love! Take a moment to learn about it and you'll understand how we can help you get your IELTS certificate.
Are you ready to get your IELTS certificate?
To get your IELTS certificate, it's important to know how the assessment system works.
The results, or your IELTS score, are expressed as a number, which ranges from 0 to 9 and is aligned with the levels from the Common European Framework of Reference (CEFR). What's this? It's simply a standard for measuring the levels of language proficiency and to classify them from basic (A1) to mastery (C2).
For example, a score between 4 and 5 on the IELTS corresponds to level B1 (upper intermediate) and a score between 8 and 9 to level C2 (mastery). In this sense, you should find the best way to prepare yourself, depending on the score you want to get, which is probably higher than 6.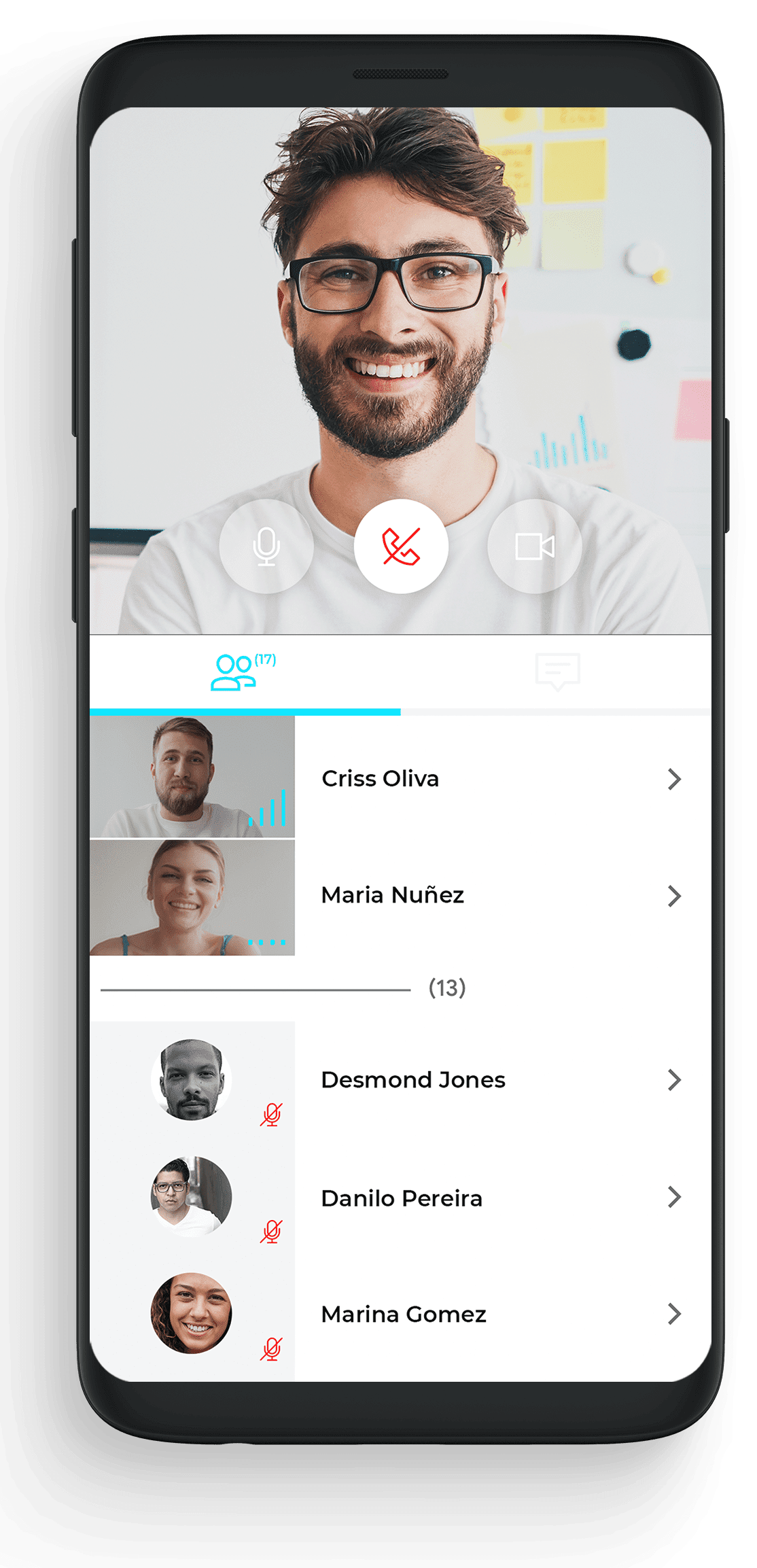 Practical advice for getting your IELTS certificate
Are you going to register for the IELTS test? The following tips will help you orient yourself before taking the exam.
Choose the type of test that's right for you

IELTS has two versions of the test, which focus on different things. IELTS Academic is designed for those who want to study abroad while IELTS General Training focuses on work or immigration scenarios.
Sign up for a preparation course

Of course, you can prepare on your own! But you'll get better results if you take advantage of the experience and specialized knowledge of experts in the testing methodology. ABA English, for example, has developed the Smart Learning® method, which helps you to achieve better results without being overwhelmed by a heavy academic load.
Immerse yourself in the language
In the weeks before the text, forget your native language completely. Listen to music in English, watch films in English, read books in English, talk with your friends in English… Too much English? That's the key.
You can either take the IELTS on paper or on a PC. If you have the choice, depending on your location, don't complicate matters with answer sheets, pencils, and erasers. The PC will help you to keep better track of time and be more certain.
The internet is full of valuable information about the IELTS and IELTS preparation, you can even access practice tests that will let you know what you're up against.
Focus on your weak points.

Of the four sections in the IELTS, listening, reading, writing, and speaking, make sure you spend more time on the one that is hardest for you. Spoiler alert: Writing carries the most weight in the final score.
Don't wait any longer! Get ready to earn your IELTS certificate.
Got questions? We have the answers for you
What is IELTS? And what does IELTS stand for?
IELTS is an acronym for the International English Language Testing System.
What's so special about it?
When it comes to higher education and global migration, the IELTS is one of the most widely accepted certificates with the greatest reach worldwide.
Is the IELTS available worldwide?
Almost. It's available in more than 140 countries and you'll definitely find one of the more than 1,600 available locations near you.
Which organizations or institutions accept the IELTS certificate?
It might be difficult to mention them all, but there are more than 10,000 organizations around the world.
How much does it cost to get certified?
The price of the certificate varies according to the location and date. To know the exact price, we recommend asking at the official information center.
Does the IELTS certification expire?
Sadly, yes. Although the period of validity will depend on each organization and its objectives, most expire within 2 years.
How quickly can I get my certificate?
This depends on the availability of test dates. After taking the test, you should receive your results in approximately two weeks.
ABA English will help you with your IELTS preparation
With so many ways to learn English… why choose ABA English?
We don't offer the typical theoretical classes on grammar and vocabulary. In ABA Live, we offer you video classes, Speaking Sessions, and podcasts so that grammar rules don't become your worst nightmare.
You won't get bored with us:
Do you want to listen to a podcast while having your morning coffee? Or would you prefer a quick microlesson before going to sleep? Maybe you'd like to participate in conversations about current events? We offer you all of this and much more. Our method is tailored to your interests, not the other way around.
A personalized study plan
Unlike traditional academies that repeat the same rigid curriculum found in textbooks over and over again, our Smart Learning® methodology offers you a learning experience that's completely personalized according to your interests. At the same time, it meets the CEFR requirements as well as those of the main English language certifiers, such as Cambridge.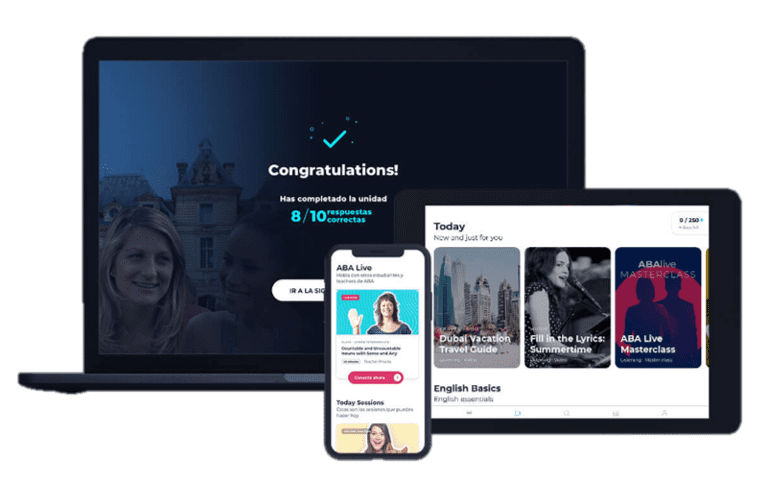 More than an English course, our Smart Learning® method provides the perfect combination of learning and entertainment. With a presence in over 170 countries and more than 30 million students, we're the only digital English academy that has designed what's essentially an English language ecosystem to turn learning into a complete experience that includes all of the elements necessary to develop and strengthen your English language skills.
At ABA English, we know doing the IELTS preparation you need to get your certificate can be a challenge, but we have the resources and the experience to help you. Our study plan has been designed to meet the various certification requirements. So, every time you master a unit, you'll have mastered a subject that will probably be part of the test.
Practice, get better, and earn any English certificate